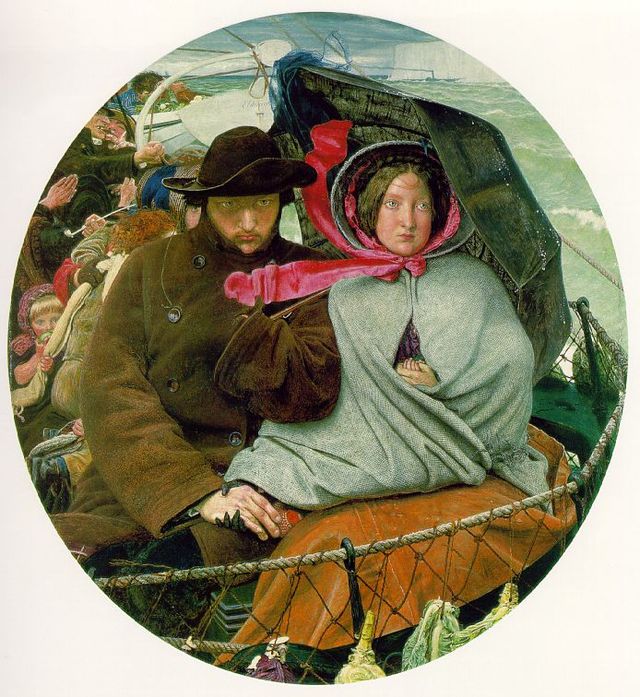 Artist Ford Madox Brown was a widower with a young daughter, Lucy. Although not officially a member of the Pre-Raphaelite Brotherhood, he was closely involved with most of them, especially Rossetti.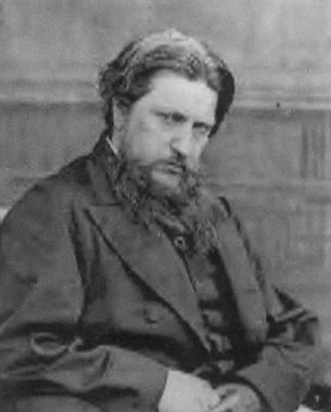 Emma began posing for Brown in 1848, the year the Brotherhood was formed. Romance blossomed and eventually the two unmarried lovers conceived a child. Instead of marriage, the two opted for secrecy. Brown cared for Emma throughout her pregnancy. Their daughter Catherine was born November 11, 1850. Since they were not married, Catherine was baptized with her parents names appearing as 'Ford and Mathilda Hill' –Mathilda was Emma's middle name, Hill was her surname. Just a little Victorian fudging of the truth. Both mother and baby daughter can be seen in Brown's painting The Pretty Baa Lambs. A pretty picture, but both Emma and Catherine have always looked a bit uncomfortable in it to me. Emma's face is quite flushed. And speaking as a mother, I would have been afraid to dress one of my babies in such a way for more than a few minutes, due to the inevitable spit-up.
Ford and Emma finally married in 1853. Rossetti presented them with a small sketch of Emma as a wedding gift. Rossetti's then fiancee, Elizabeth Siddal, developed a special friendship with Emma.
Ford kept a diary throughout his life, which shows that although the two loved each other, they quarreled a great deal. At times, Emma was given to bouts of drinking.
The couple had another child, Oliver. A second son, Arthur Gabriel, was born in 1856. His proud godparents being the still unmarried Dante Gabriel Rossetti and Elizabeth Siddal. Sadly, Arthur died in 1857. Emma was again pregnant but miscarried.
Although she had a problem with alcohol, Emma was known as "kind and placid". She was a good friend to many of the women involved with the Pre-Raphaelites, especially Georgiana Burne-Jones. Emma was generous as well, even to the point of briefly setting up a soup kitchen in their living room at a time when they themselves were not well off.
Links:
Emma Madox Brown at the Birmingham Museums & Art Gallery