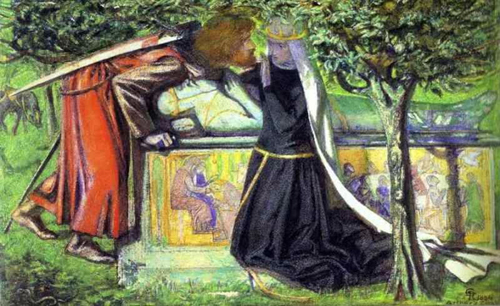 Medievalism grew in popularity early in the nineteenth century England and had a definite influence on William Morris especially, who even rode a horse in a toy suit of armor as a child.
It is interesting that the story of Lancelot and Guinevere can be seen as a parallel to the story of William Morris and Dante Gabriel Rossetti.  Both were entranced by the same woman, and although Jane married William, their triangle was never fully broken.
Morris painted Jane as Guinevere the year before they were wed.  Previously, this painting has been known as La Belle Iseult and is the only known painting by Morris to have survived.  His poem The Defence of Guinevere was quite popular on publication.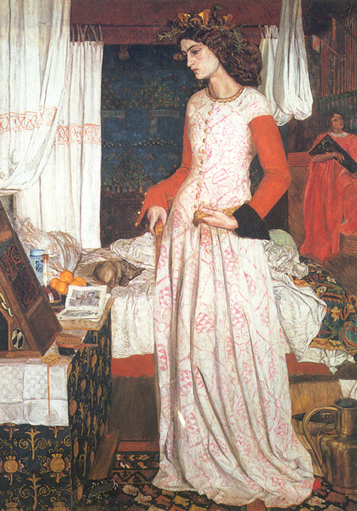 We see Guinevere in her bedchamber.  Her face is stoic while she dresses and the bed-clothes are rumpled enough so that we have little doubt as to the activity that has taken place.
Stained glass window of Guinevere, designed by William Morris: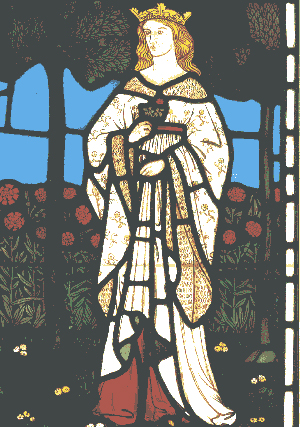 Eleanor Fortescue Brickdale (mentioned here previously) illustrated Guinevere in Tennyson's Idylls of the King: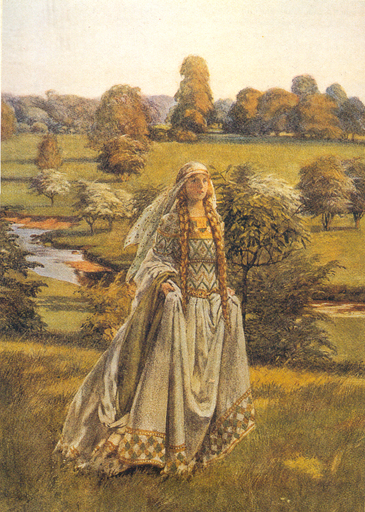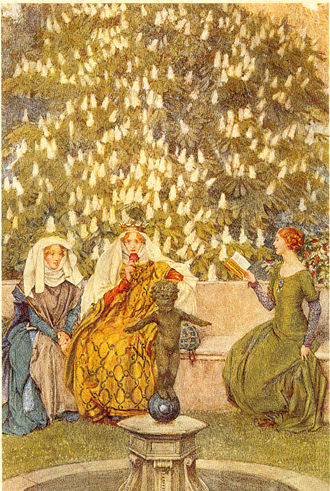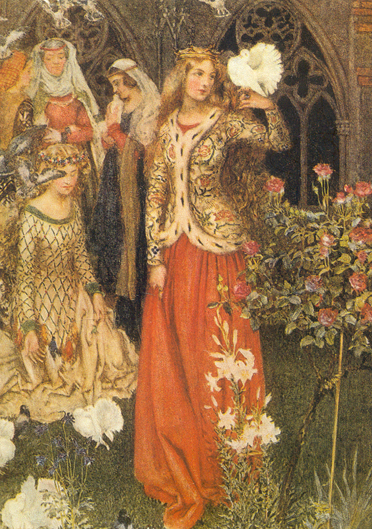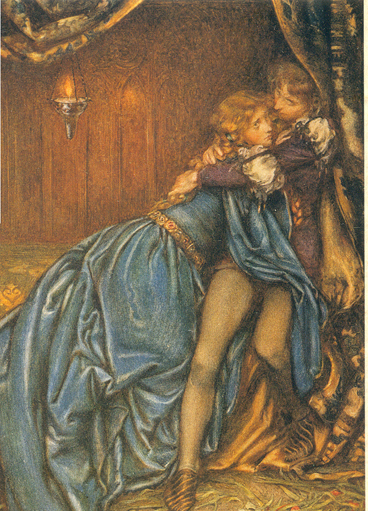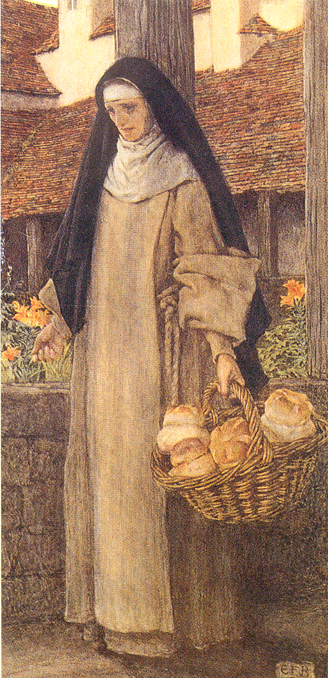 One of my favorite images of Guinevere comes from Julia Margaret Cameron, who photographed a series of  Arthurian-themed portraits to illustrate Idylls of the King: