In Modern Painters, John Ruskin urged artists to "go to nature in all singleness of heart… rejecting nothing, selecting nothing and scorning nothing; believing all things to be right and good, and rejoicing always in the truth." The Pre-Raphaelites and their followers took this advice to heart. In Millais' Ophelia, for example, we can see botanical details recreated with beautiful precision.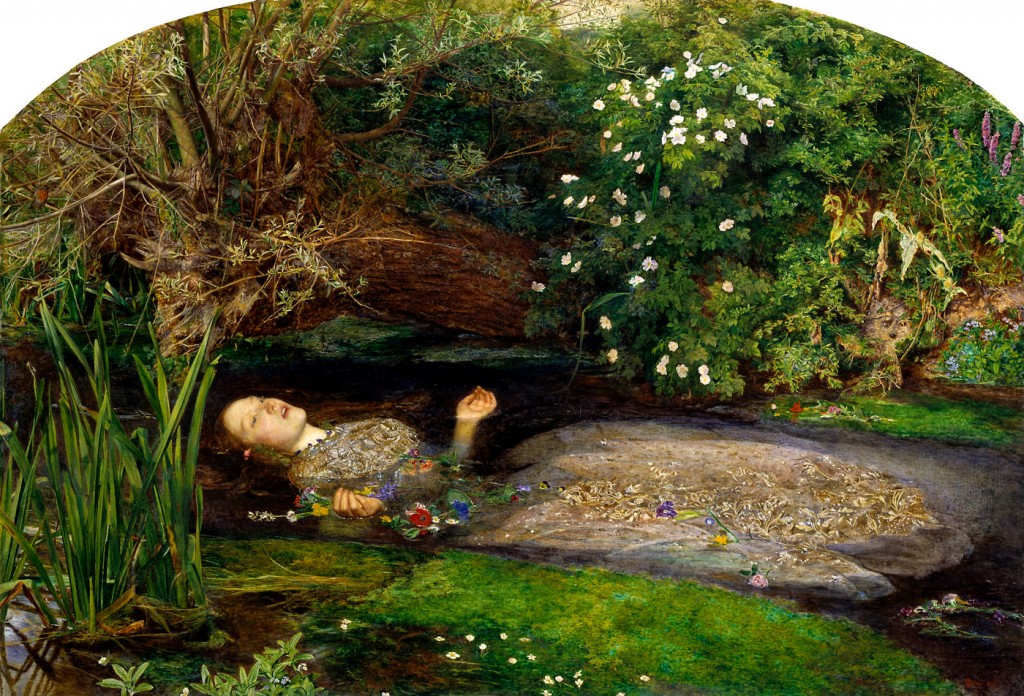 Millais' painting Apple Blossoms is another painting of botanical delight. Full post here.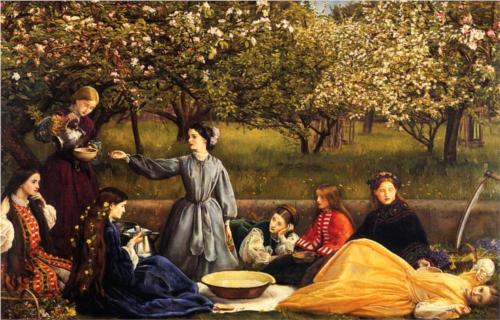 Another example of nature in Pre-Raphaelite art is Our English Coasts, 1852  by William Holman Hunt: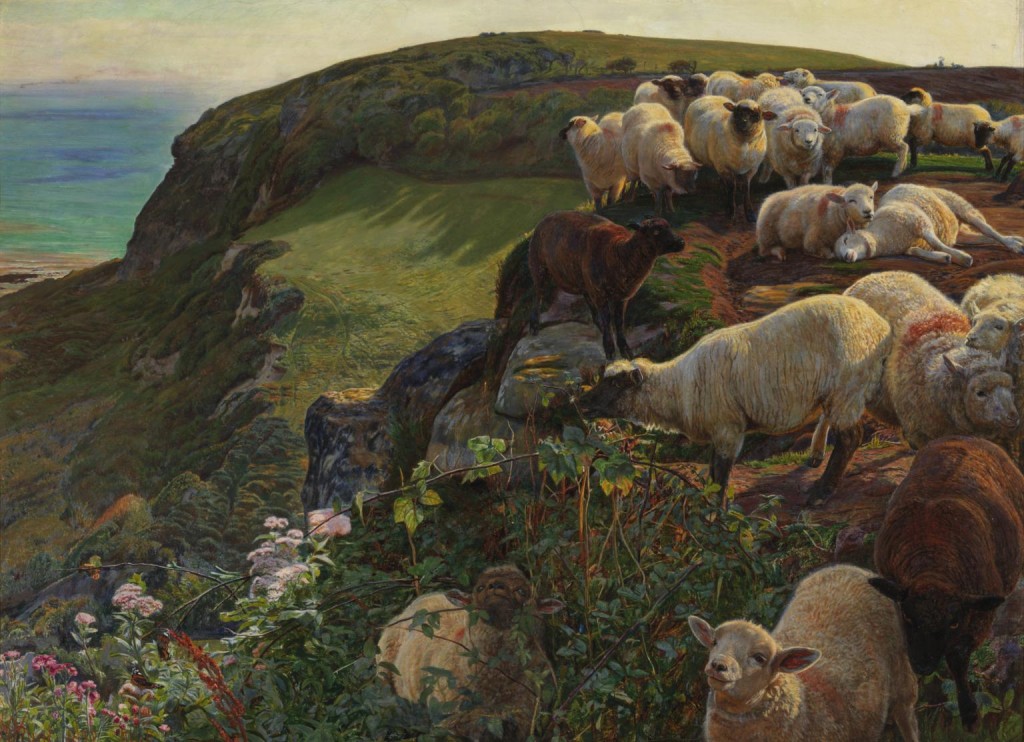 Millais once painted John Ruskin in front of a waterfall  in Glenfinlas, Scotland, prior to the unpleasant break up of Ruskin's marriage. Obviously this marked the end of their friendship since Millais married Effie, Ruskin's former wife. But the picture exists as a reminder of Ruskin's influence on the Pre-Raphaelites and their desire to go forth into nature. The waterfall and rocky landscape are painted in almost photographic detail.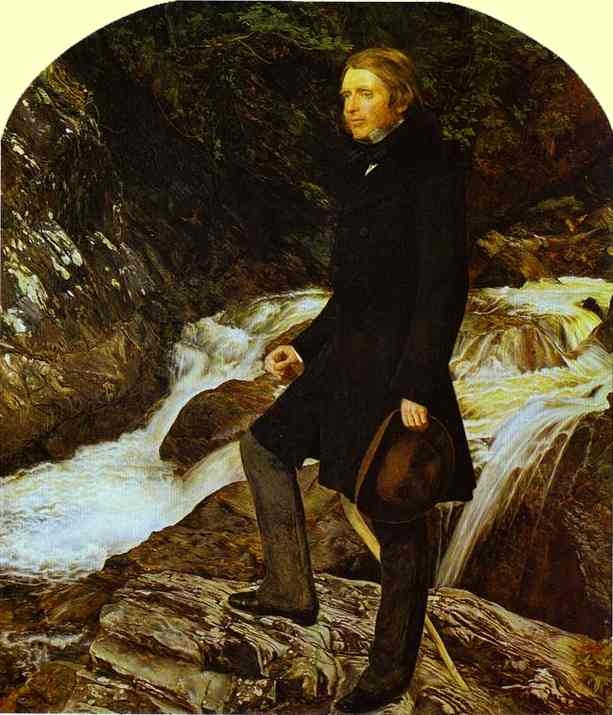 What do the Pre-Raphaelites have to do with our modern Earth Day? Nothing, really. But I think that the principles they followed and the love of nature they embraced can inspire us to slow down and appreciate natural beauty. Prior to the Pre-Raphaelites, flowers in art were usually highly stylized. The Pre-Raphaelites, who tried to adhere to the maxim "truth to nature", painted flowers and plants with an aim to preserve each detail in its truest form.  More often than not, these painstaking efforts took place out of doors instead of in the contained atmosphere of their studios. Perhaps we should  take the time to notice with a Pre-Raphaelite eye the beauty that exists naturally in our world, to cultivate it and care for it in a way that fits nicely into your life and cliche it may be, but take time to smell the roses.  Appreciate our planet and the beauties of nature that exist all around us.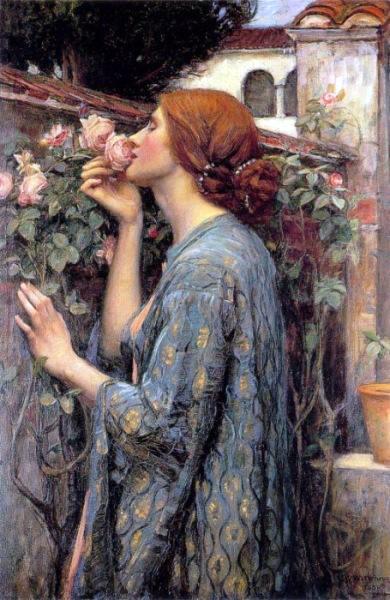 Also See:
Botanical Paintings:  My Top Picks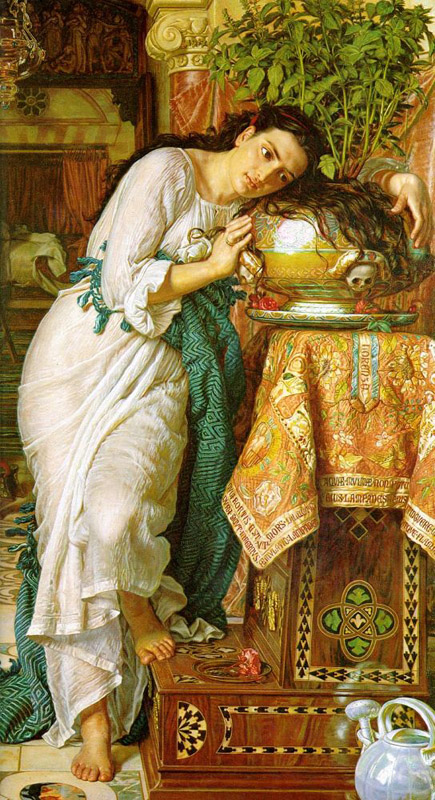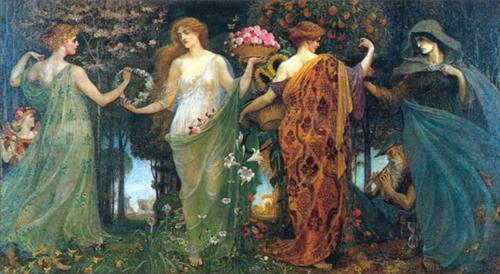 Other nature inspired posts:
Poppies: Sleep, Death, Remembrance
You can follow Pre-Raphaelite Sisterhood on Facebook and Twitter.