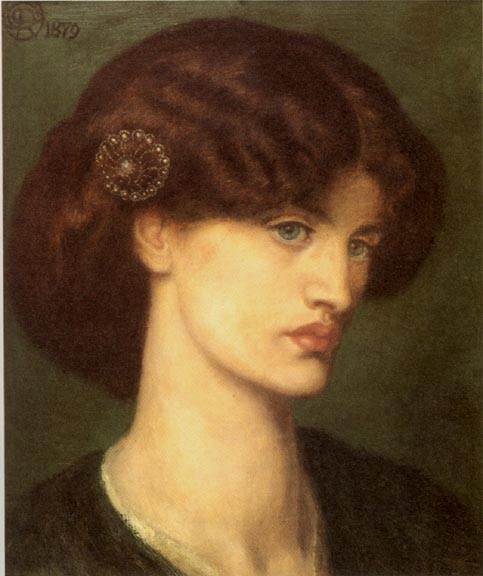 Although Rossetti painted Jane Morris repeatedly, it is a bit unusual to see her painted as Beatrice.  Beatrice, Dante Alighieri's  unrequited love,  is a character Rossetti strongly associated with Elizabeth Siddal.   There is another painting of Jane Morris as Beatrice at The Rossetti Archive titled  The Salutation of Beatrice, also known as The Lady in the Blue Dress.
One thing I notice about this painting of Beatrice/Jane Morris is that it  is strikingly simple compared to other works by Rossetti during this time period.  His painting style had developed into large-scale works of female figures almost completely surrounded by flowers or ornament.  In contrast, Jane Morris appears here uncrowded and simply presented.
On a side note, we meet our old friend the spiral hair pin again in this painting!