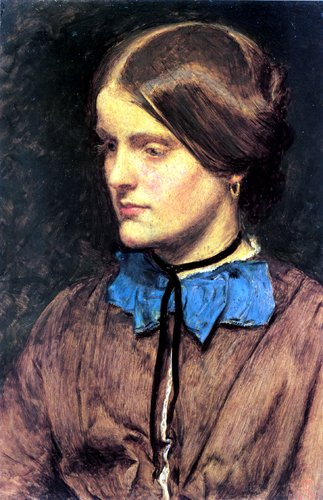 Annie Miller, painted by Millais.
Millais painted her hair darker than William Holman Hunt or Dante Gabriel Rossetti did. One facet of Pre-Raphaelite art that I find interesting is that several artists would use the same models time and time again, each painting her differently. Which raises the question: did they portray women how they saw them? Or how they wished they were?
If you didn't know that this painting was of Annie Miller, would you look at it and know it was her compared to Holman Hunt's Awakening Conscience or Rossetti's Helen of Troy?