New Pre-Raphaelite Siting in Inspector Lewis
I've just added a new Pre-Raphaelite siting to the list!  Last night I was watching Inspector Lewis Series II on Masterpiece Mystery.  Lewis is a sequel to my beloved Inspector Morse mysteries.  I was ecstatic to see this Pre-Raphaelite poster advertising an exhibit at the Tate.  The painting is Monna Vanna by Dante Gabriel Rossetti.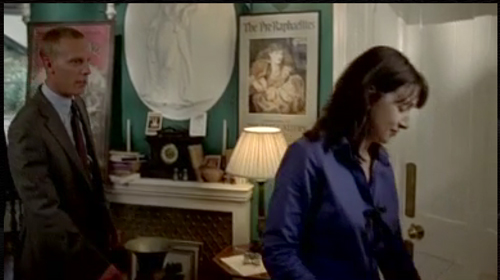 This episode of Inspector Lewis is titled The Quality of Mercy and can be viewed online here.