Ophelia Through the Kaleidoscope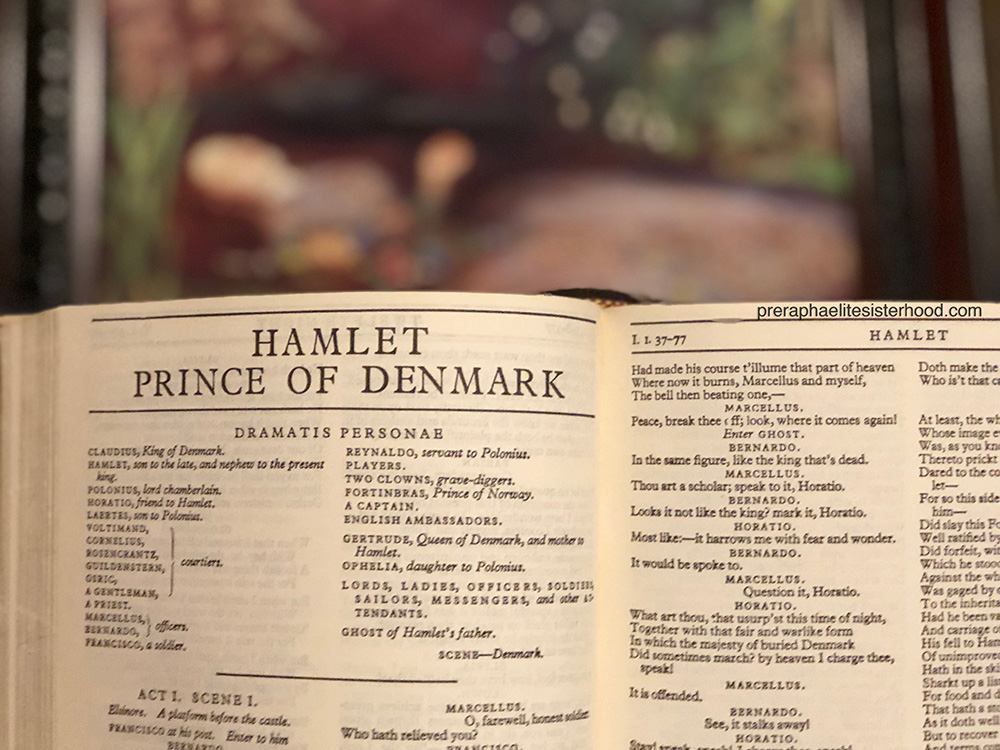 Shakespeare began Hamlet with the ghost of a slain king, but if there is a lasting phantom that haunts us from the play, it is certainly the character of Ophelia.  She has inspired countless works of art, and each generation attempts to explore and reconstruct her in a myriad of ways.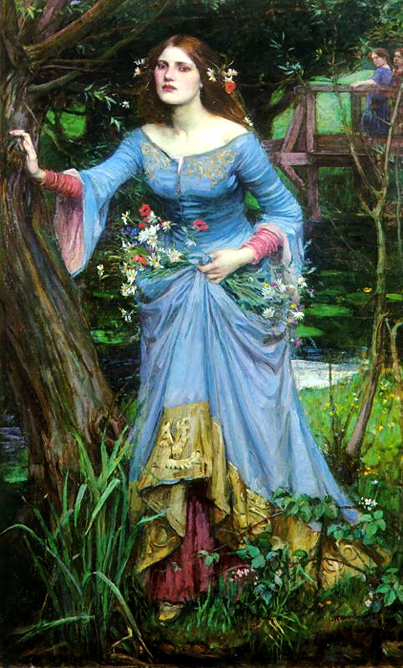 My current rabbit hole is the gleeful pursuit of Ophelia-like ripples. I savor these funhouse-mirror Ophelias, distorted reflections that contain her essence while remaining completely unique. 
These Ophelia tropes can be found everywhere; it would be impossible to draw up a comprehensive list. I'm just skimming the surface of the brook Ophelia drowned in, as it were, to find glimpses of her in the stream of pop culture over the years.
Great Expectations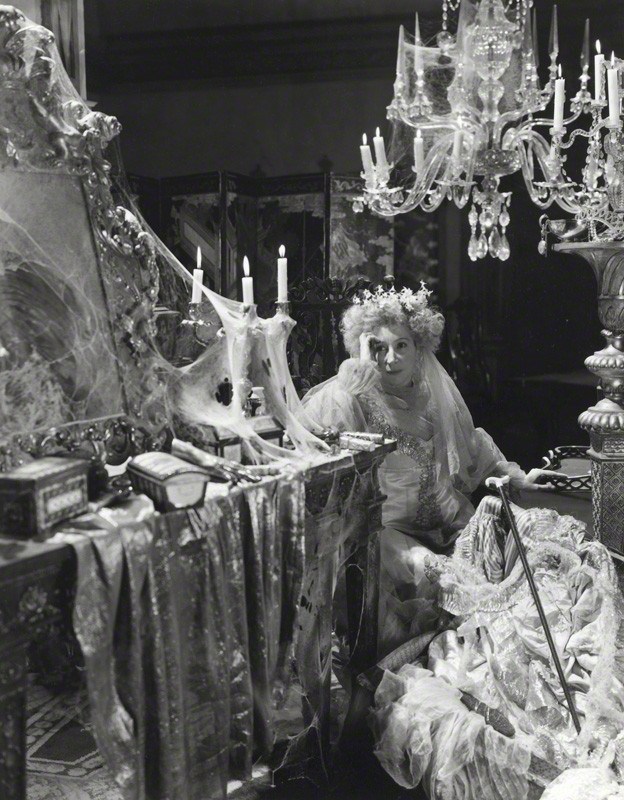 Great Expectations (1861) by Charles Dickens is the  tale of Pip, an orphan whose life takes several intriguing twists and turns. Raised by his older sister and her blacksmith husband, seven-year-old Pip stumbles upon an escaped convict in a graveyard and helps him gain his freedom, an act that will revisit Pip in his adulthood.
Also in Pip's childhood years, Miss Havisham, a wealthy recluse, reaches out to Mr. Pumblechook, a relative of Pip's uncle, to find a boy to visit her and her adopted daughter Estella. Pumblechook, along with Pip's aunt and uncle, believes that this will be beneficial for his future. The deranged Miss Havisham has ulterior motives for Pip, though, and their relationship with have repercussions that will last a lifetime.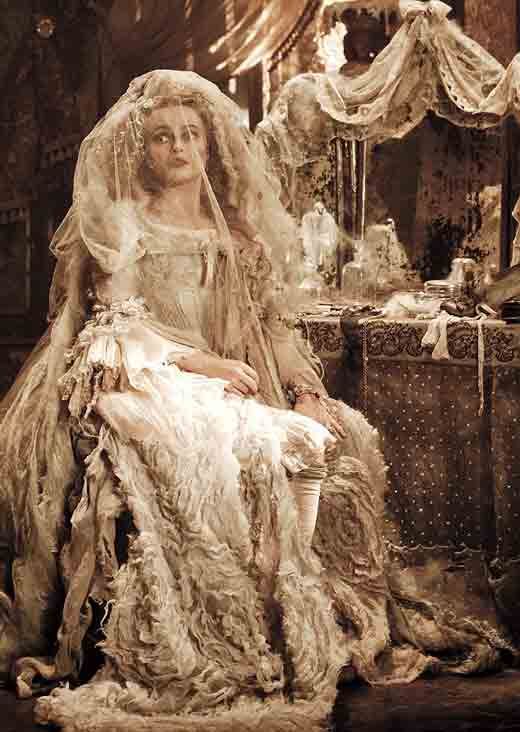 Miss Havisham is an iconic character in her own right, and she is totally deserving of her own spotlight. Yet I see shades of Ophelia in her. She is the Ophelia who did not drown, existing instead as if hermetically sealed in a bell jar of her own painful memories.
She spends her life encompassed by decay.  Her mansion is in ruins, and she has decreed that all the clocks be frozen at the exact minute she received the letter informing her that she had been jilted by her groom-to-be.  She never removed her wedding dress; each day is spent within its tattered threads. The wedding feast, uneaten, has been rotting for years upon her table.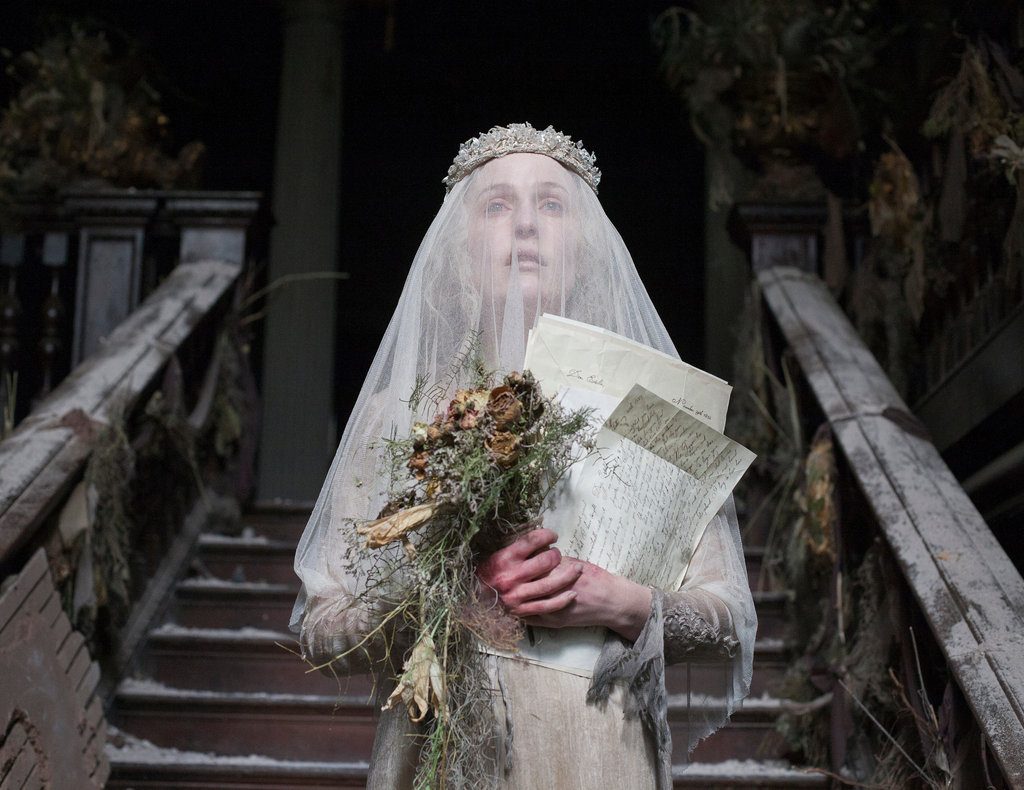 Ophelia was young, innocent, and ill-prepared to cope with the chaos surrounding her.  What if she had not succumbed to her madness?  What if it grew like a twisted root feeding a bitter heart?  I think Miss Havisham gives a glimpse of what an adult, malicious Ophelia might have become. 
The Addams Family
We all remember the kooky Addams clan: patriarch Gomez, his wife Morticia, children Pugsley and Wednesday, Uncle Fester and Grandmama. Every episode is filled with their freakish antics, aided and abetted by butler Lurch, Cousin It, and Thing. But do you remember Morticia's sister?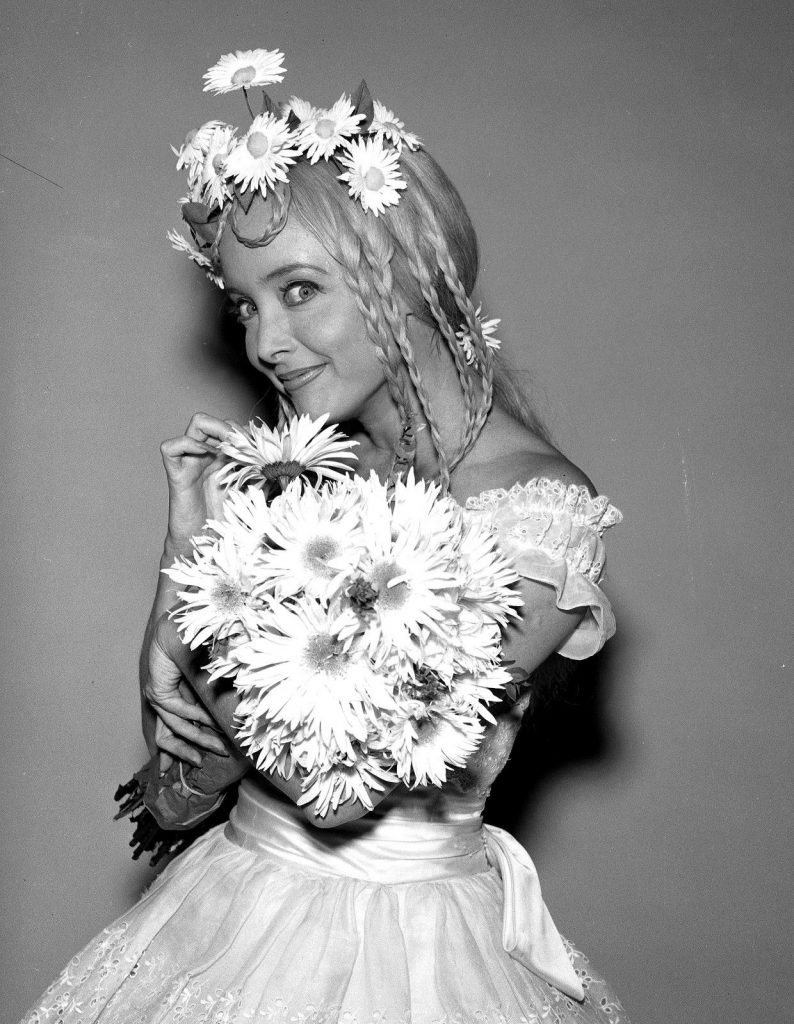 Ophelia Frump is a comical take on Shakespeare's tragic ingenue, lampooning her innocence, instability and propensity to break into song. She appeared in Charles Addams' comic strip, predating the sitcom.
Flowers grow out of her head. She judo-flips people unexpectedly. She was intended to be Gomez Addams' bride, through an arranged marriage, but they went their separate ways when he fell in love with Morticia, while Ophelia only had eyes for the luscious locks of Cousin It.
Scarface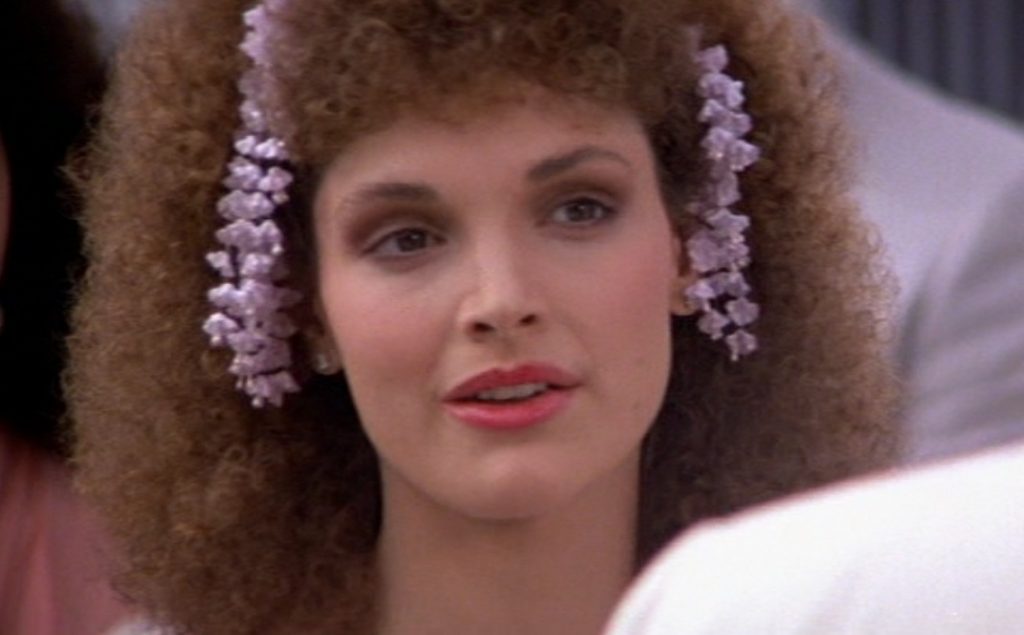 In Brian De Palma's 1983 film, cocaine is the name of the game. An instant box office success, it may rival Hamlet itself as a pop culture reference. Tony Montana (Al Pacino) immigrates to the U.S. with nothing but dreams. He rises to fortune by riding a wave of brutality and drugs.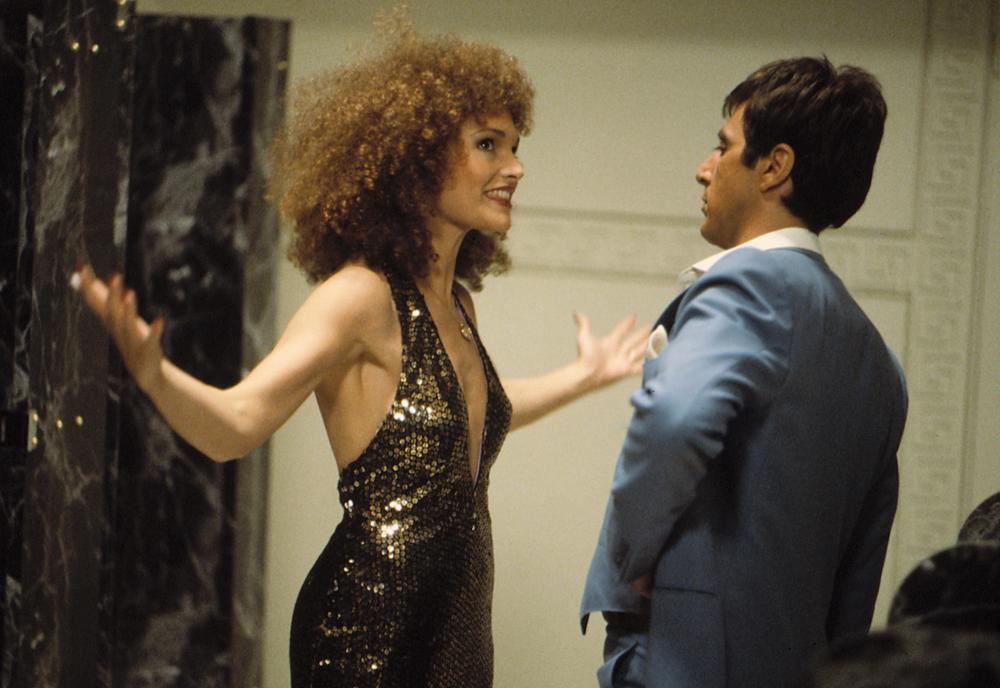 Montana is fiercely overprotective of his sister Gina, especially when he feels she may be perilously close to losing her virginity. When he discovers his best friend Manny in bed with her, he murders him before her eyes, whereupon she reveals that the pair were married the day before.
In Shakespeare's play, Hamlet kills Polonius, Ophelia's father, and it drives her to madness. Gina plunges into the same spiral of grief and despair. The added element of cocaine makes her mental anguish a deadly one as she shoots at her brother while confronting him. It's an interesting twist on Ophelia's madness in Act 4 of Hamlet. Gina may have traded Ophelia's songs and flowers for bullets and cocaine, but at heart they are the same desperately struggling girl.
Agatha Christie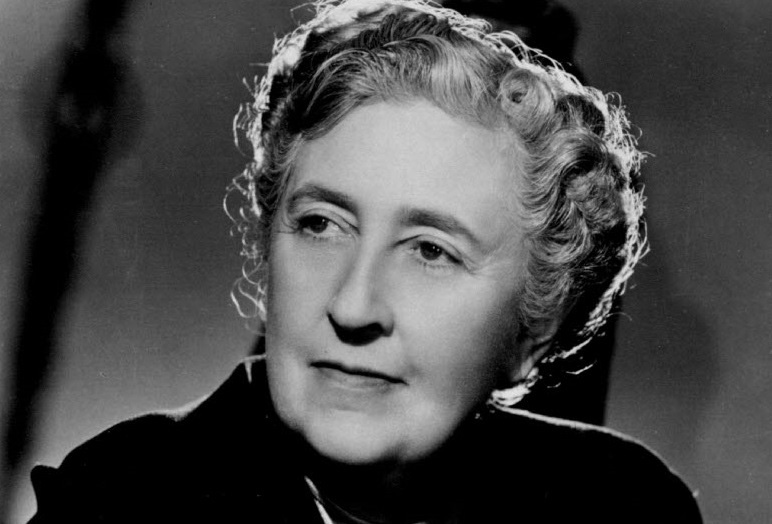 I have a lifelong obsession with Christie; her books have always been a source of entertainment and comfort for me. She's quite good at peppering her works with artistic and literary references. She's even been known to occasionally sneak in a Pre-Raphaelite reference. (See Kirsty Stonell Walker's post on Agatha Christie and Burne-Jones and Tom Adams' Pre-Raphaelite references in Christie's cover designs.)
Agatha Christie's first book,The Mysterious Affair at Styles, was published in 1920 and she wrote consistently until her death in 1976. Christie's work transitions well from decade to decade. Her stories of the twenties and thirties are often fun romps that include hijinks of Bright Young Things. Her books in the forties and fifties give us an accurate glimpse of wartime and post-war England.
To her credit, when she entered the Swinging Sixties, she didn't give in to the urge to write younger in order to appeal to the Mod crowd. Instead, she wrote about changes to society and fashion through the eyes of her generation. When a young girl visits Poirot with the long, stringy hair of a bohemian waif, he quickly dubs her as an "Ophelia devoid of attraction."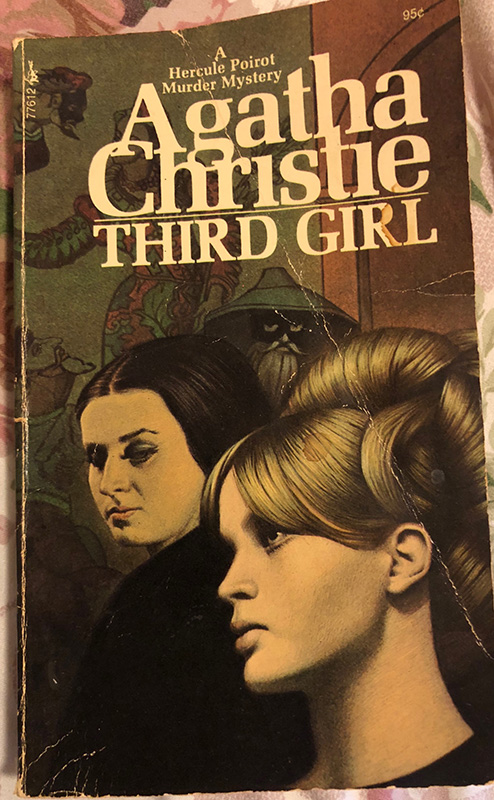 "'Pah!', thought Poirot disgustedly. 'These girls! Do they not even try to make something of themselves? Well-made-up, attractively dressed, hair that has been arranged by a good hairdresser, then perhaps she might pass. But now!'
His visitor was a girl of twenty-odd. Long straggly hair of indeterminate color strayed over her shoulders. Her eyes, which were large, bore a vacant expression and were of a greenish blue. She wore what were presumably the chosen clothes of her generation — black high leather boots, white open-work woolen stockings of doubtful cleanliness, a skimpy skirt, and a long and sloppy pullover of heavy wool. Anyone Poirot's age and generation would have had only one desire–to drop the girl into a hot bath as soon as possible. He had often felt this same reaction walking along the streets. There were hundreds of girls looking exactly the same. They all looked dirty. And yet – a contradiction in terms – this one had the look of having been recently drowned and pulled out of a river. Such girls, he reflected, were not perhaps really dirty. They merely took enormous care and pains to look so."
Later, in conversation with his friend Ariadne Oliver, as he refers to the girl as an Ophelia, the tone is set. Flighty and confused, she disappears as quickly as she entered his life. She may or may not be a murderess. One thing Poirot is certain of, though, is his belief that she is in mortal danger. Christie sprinkles mentions of Ophelia throughout the narrative like delightful little Shakespearean nuggets.
"He came back to Norma, came back again to the third girl. What was her place in the pattern? The place that would pull the whole thing together. Ophelia, he thought? But there were two opinions to that, just as there were two opinions about Norma. Was Ophelia mad or was she pretending madness? Actresses had been variously divided as to how the part should be played – or perhaps, he would say, producers. They were the ones who had ideas. Was Hamlet mad or sane? Take your choice. Was Ophelia mad or sane? "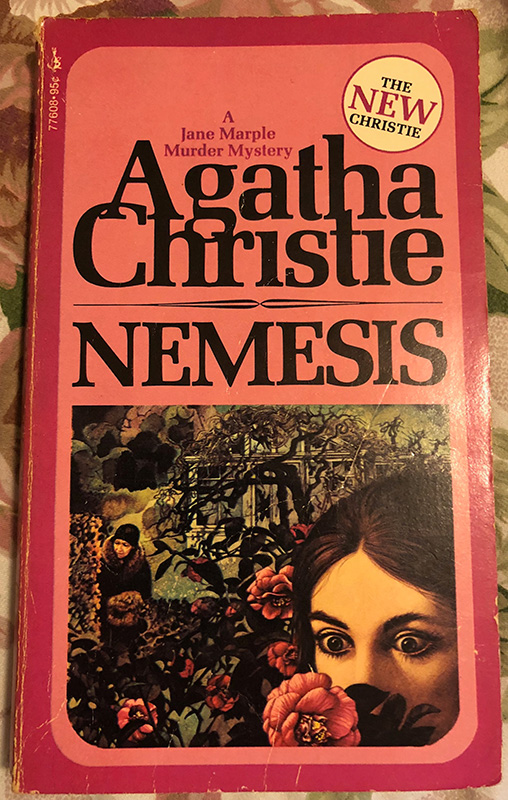 In Nemesis, Christie takes Ophelia and gives her the mature woman's treatment. The character of Anthea Bradbury-Scott is scatterbrained yet friendly, but her family seems to be hiding a secret that only Miss Marple can suss out.
"She was thin with grey hair that had once been fair hanging untidily on her shoulders and a faintly wraithlike appearance.  She could be cast successfully as a mature Ophelia, Miss Marple thought."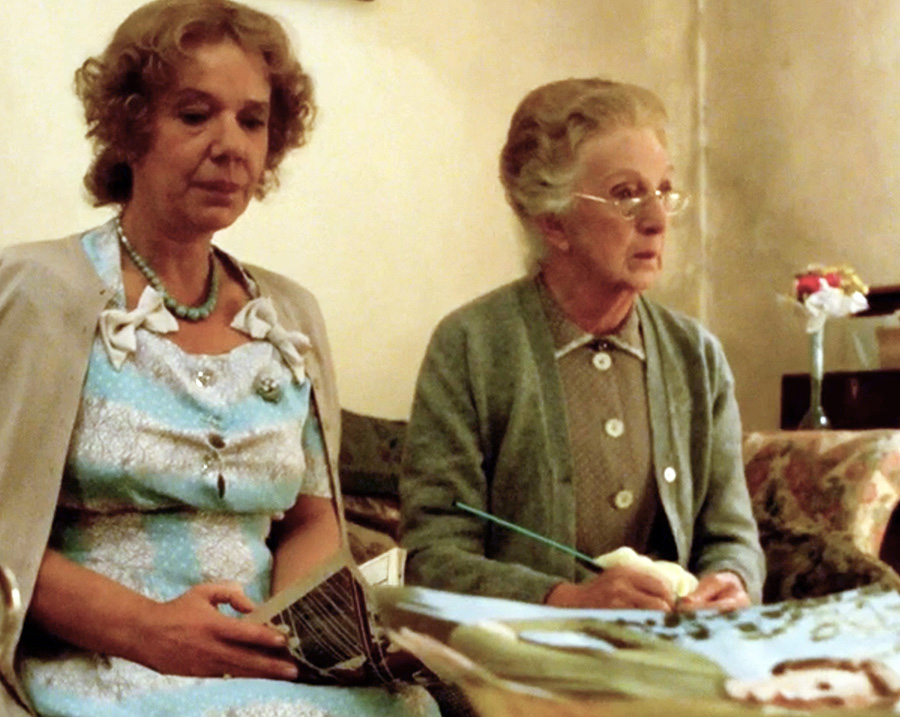 Perhaps a lifetime of reading Agatha Christie, along with a steady diet of Pre-Raphaelite art, helped set me on the path of searching not only for echoes of Ophelia, but for reverberations of all kinds of artistic and literary references. I'm thrilled when I find instances of pop culture and art from other eras intersecting, colliding, and cross-pollinating. Time overlaps in those moments and gives me a chance to explore not only the past, but our current world, and my place in it.
For me, art itself is the funhouse mirror. And I want to be part of the ride.