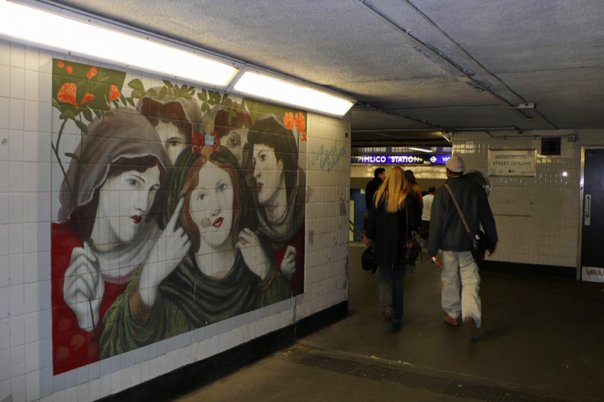 Once again I must express my gratitude to Jack Challem for sending me such a marvelous image.  Jack was recently in London and just happened across this mural inspired by Rossetti's The Beloved in the Pimlico Underground
station, which is the nearest stop to the Tate Britain.  See a picture of the original image, painted by Dante Gabriel Rossetti, below: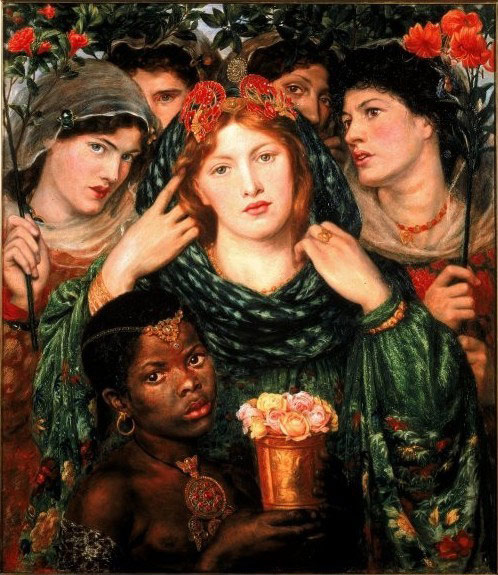 Previously, Jack has shared images of Elizabeth Siddal's grave, a handwriting analysis of both Dante Gabriel Rossetti and Elizabeth Siddal, and a scan of Rossetti and Siddal's marriage certificate.