Share your Pre-Raphaelite exhibit pics
I think there's something special about candid photos taken at a museum. It's nice to see the art work in its home.  And for people who may have not had the opportunity to visit in person, to see photos of people admiring art offers not only a  lovely glimpse, but a chance to sort of gauge the size of the work compared to the viewers.
So I'd like to create a gallery to share candid photos of Pre-Raphaelite visits.  If you would be kind enough to share your photos, they will appear in a gallery on this blog and in an album on the Pre-Raphaelite Sisterhood Facebook page.
To share your photo(s):
You can email images to me directly at stephaniepina@lizziesiddal.com or you can post a photo to the Facebook page.
Please include how you would like your name to appear in the caption.  If you have a website you'd like me to link it to, let me know.  The date of your visit would also be a nice detail to include, but it's not necessary.  If you'd like to share a story or how you felt about the experience, feel free!
Thank you to my friend Jack Challem for sending this photos to me.  Taken during an April  2011 visit: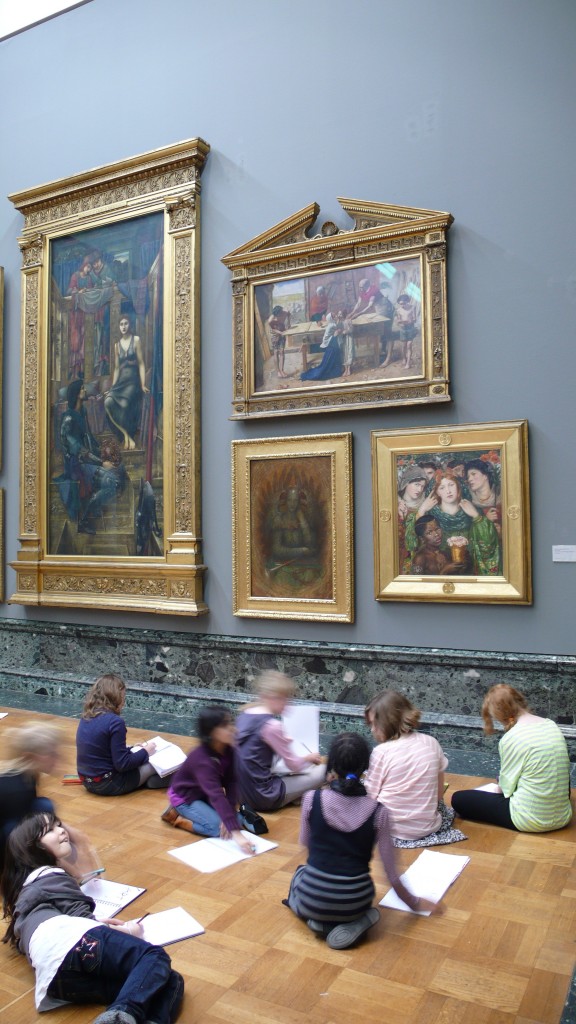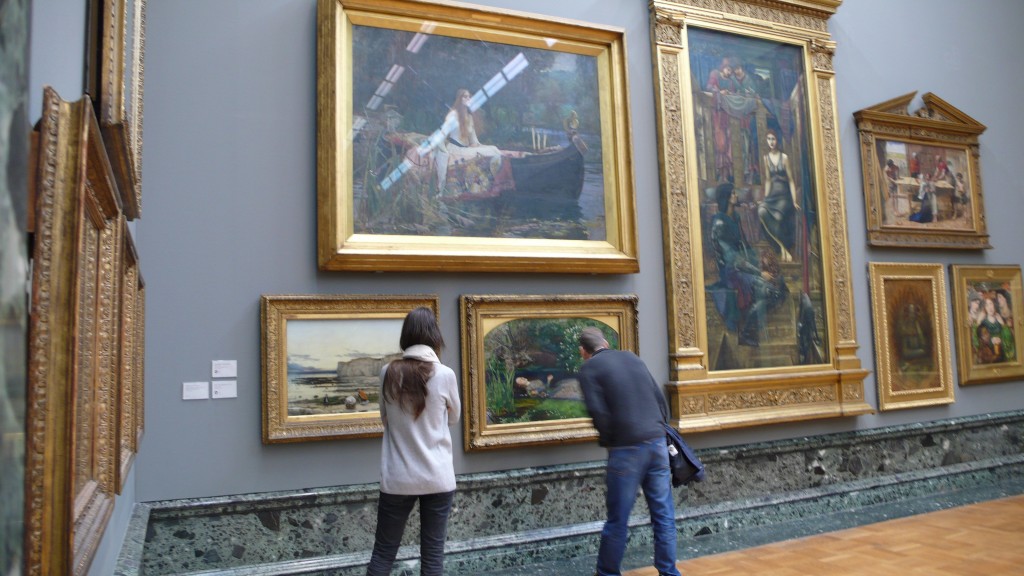 I adore this photo from the Delaware Art Museum, circa 1938. (Taken from their Facebook page and used with permission).