The more I study the Pre-Raphaelites, the more I discover that I often prefer the artist's studies rather than the paintings themselves.  Although I love Fair Rosamund, I find the study has a sad and intimate feel that isn't quite captured the same way in Rossetti's finished product.  Here is Dante Gabriel Rossetti's study for Fair Rosamund with Fanny Cornforth as the model: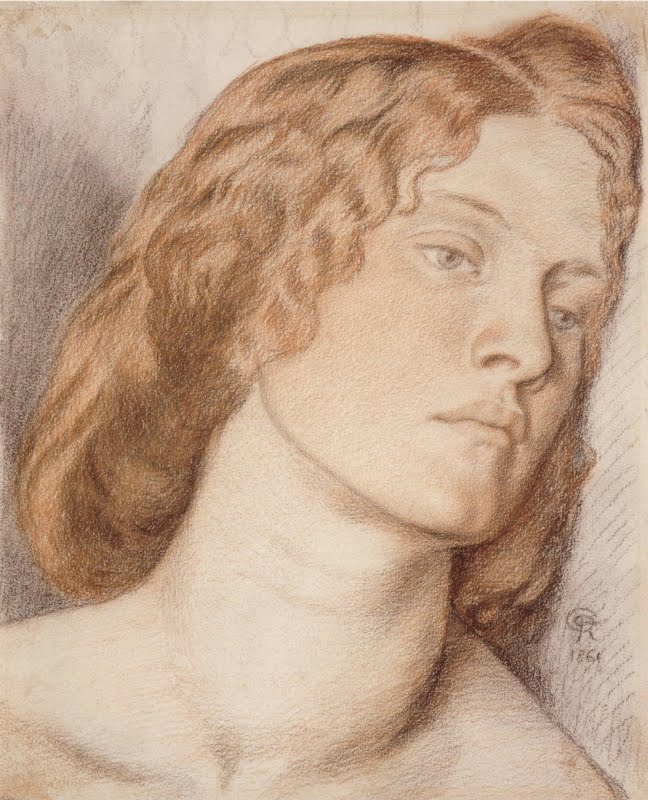 And Rossetti's portrait Fair Rosamund: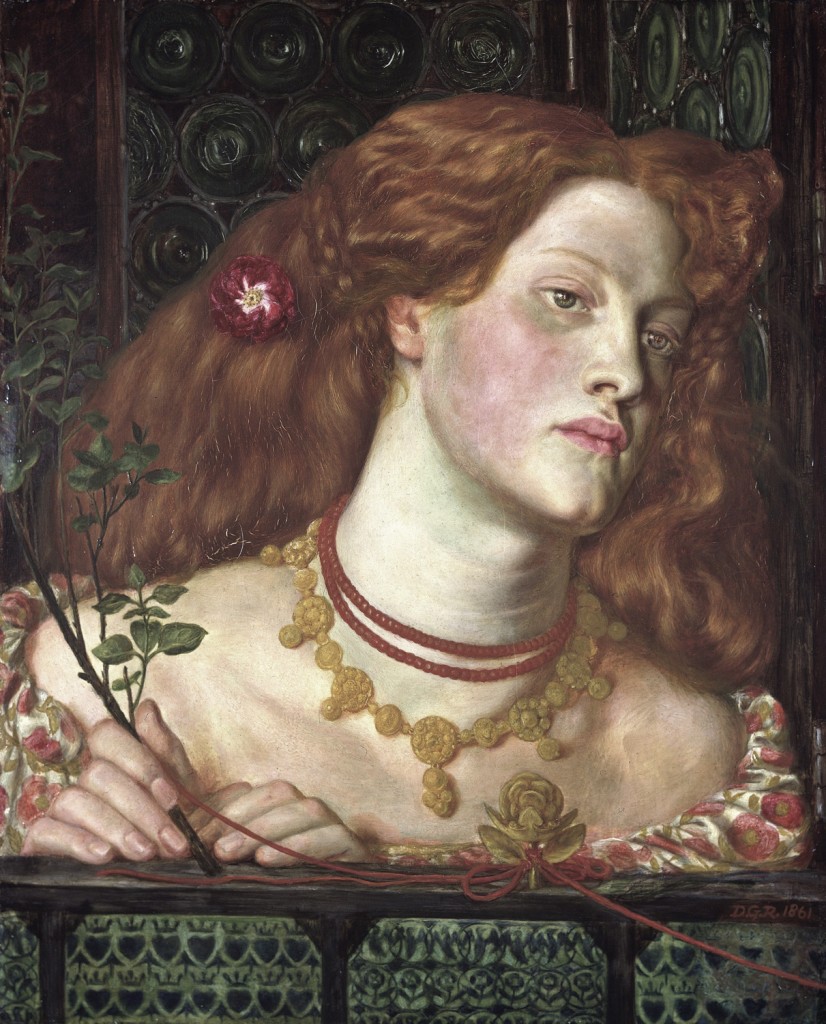 For more on the story of Fair Rosamund see the post Fair Rosamund and Queen Eleanor which features the painting of the same name by Sir Edward Coley Burne-Jones.  The jewelry in this painting is also mentioned in one of my favorite entries that I've written for this site:  Rossetti and His Baubles.