The Beguiling of the Wombat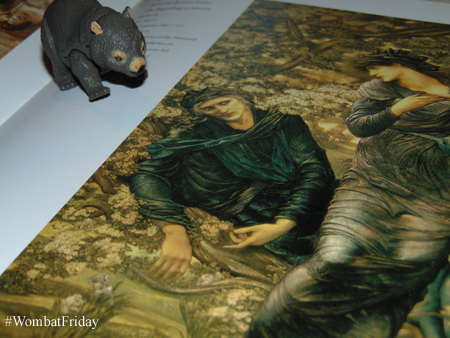 Inspired by artist Dante Gabriel Rossetti's passion for wombats, every Friday is Wombat Friday at Pre-Raphaelite Sisterhood. "The Wombat is a Joy, a Triumph, a Delight, a Madness!" ~ Dante Gabriel Rossetti
This week, Kirsty Stonell Walker explored the life of poet Christina Catherine Fraser Tytler.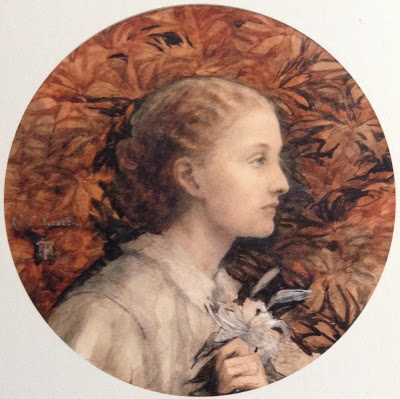 Last weekend marked the birthday of two very important women.  Mary Shelley and artist Evelyn De Morgan. You can read my post in honor of Shelley in Monstrous Women.  
One of my favorite Evelyn De Morgan paintings is Port After Stormy Seas: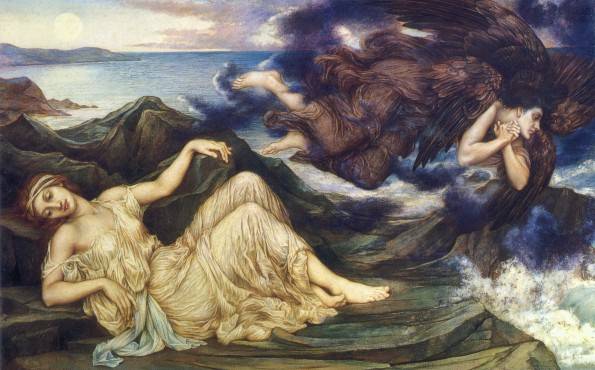 Sleep after toil, port after stormy seas, Ease after War, death after life does greatly please. –Edmund Spenser, The Faerie Queen
I first encountered these lines as a teenager, while reading Agatha Christie's Dead Man's Folly. Quoted by the character Mrs. Folliat, the words speak of the respite needed after great turmoil. Whether mental or physical, rest is necessary to rejuvenate…a port after stormy seas is needed. The woman in the painting appears limp and exhausted, but whatever she has endured, she has now been carried to a place of rest. The lines must have held a deep meaning for Agatha Christie. Not only did she use them in Dead Man's Folly, but they also serve as the epitaph on her gravestone.
You can follow Pre-Raphaelite Sisterhood on Facebook and Twitter (@beguilingmerlin).