The Tantalizing Case of Poirot and the Forbidden Fruit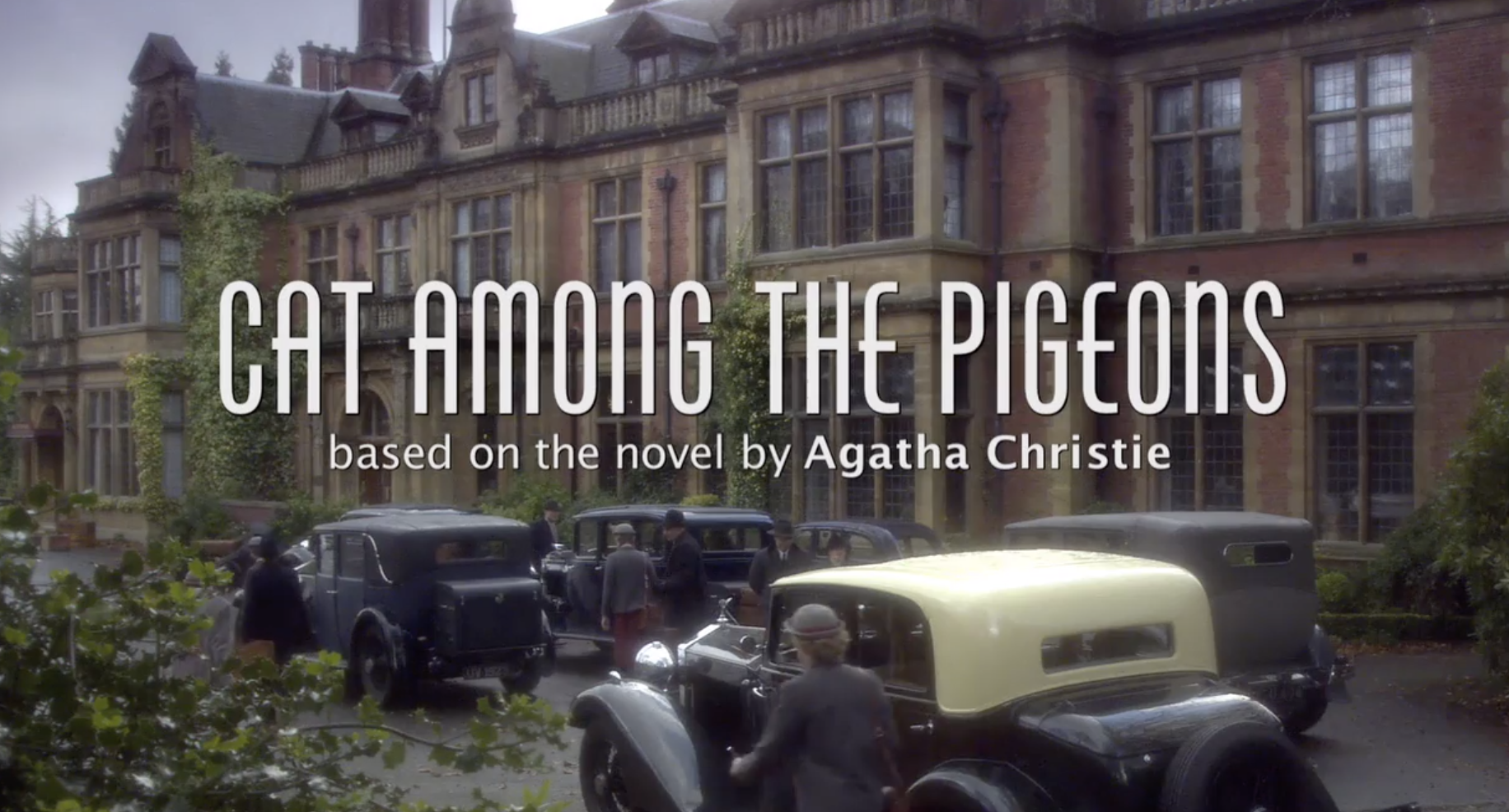 David Suchet as Poirot. Jeremy Brett as Sherlock Holmes. Joan Hickson as Miss Marple. All have been on my lifelong menu for mental comfort food. Tonight, Poirot was served up deliciously in the 2008 ITV adaptation of Agatha Christie's Cat Among the Pigeons.
The episode takes place at an all girls' school. Early on, my thirst for traces of Pre-Raphaelites in pop culture was satisfied when a teacher is heard reading the poem Goblin Market.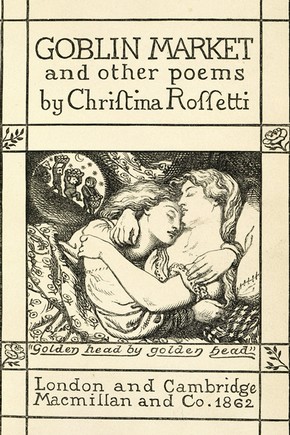 Written by poet Christina Rossetti, sister to Pre-Raphaelite painter/poet Dante Gabriel Rossetti, Goblin Market is a narrative poem of two sisters who encounter temptation.
It is a complex poem – too complex to delve into in this blog post. But in a nutshell, Goblin Market is simultaneously sensual and religious, with elements of the fantastic. As Serena Trowbridge points out, it's wide open to interpretation; there are so many different ways it can be read.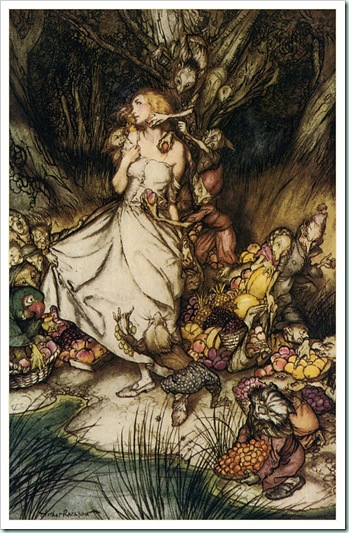 Sisters Lizzie and Laura live a fairytale existence in a peaceful cottage near an ominous glen.
Goblins emerge from the glen every morning and evening, crying loudly to sell their magical fruit. Lizzie resists the temptation, but Laura devours the fruit, which she purchased by giving them a lock of her hair.
There are dire consequences to eating the forbidden fruit. Laura begins to grow ill, and ages prematurely.
But when the noon waxed bright/Her hair grew thin and grey;/She dwindled, as the fair full moon doth turn/To swift decay, and burn/Her fire away.
She can no longer hear the shrill beckoning of the goblin men peddling their fruit. Yet, she is in desperate need of more.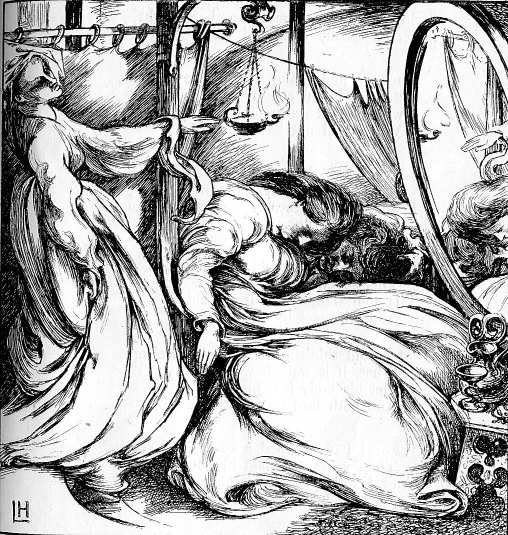 Since Lizzie has not partaken of the fruit, she can still hear the call of the goblin men. She sacrifices herself in order to get more fruit to save her sister. Clenching her mouth firmly shut in order to prevent the goblins' fruit from penetrating, the goblins attack her and the fruit is spread all over her body.
When she returns, Laura feasts off of Lizzie's body in an act that is similar to Christ's sacrament, but is also written in surprisingly explicit language. When one sister has sacrificed herself, the other is redeemed.
Eat me, drink me, love me.
It's actually quite uncomfortable, yet erotic, to read. I think that was Christina Rossetti's intention.
I've always loved the poem, while being perplexed and haunted by it. Upon first reading, I wanted answers. Is it sexual? Homoerotic? Is it an allegory for Christ and redemption? Or protofeminist?
That very ambiguity is the reason I am repeatedly drawn to it. We can study, ponder, and try to pin down Christina's exact meaning – but that, of course, threatens to kill the magic.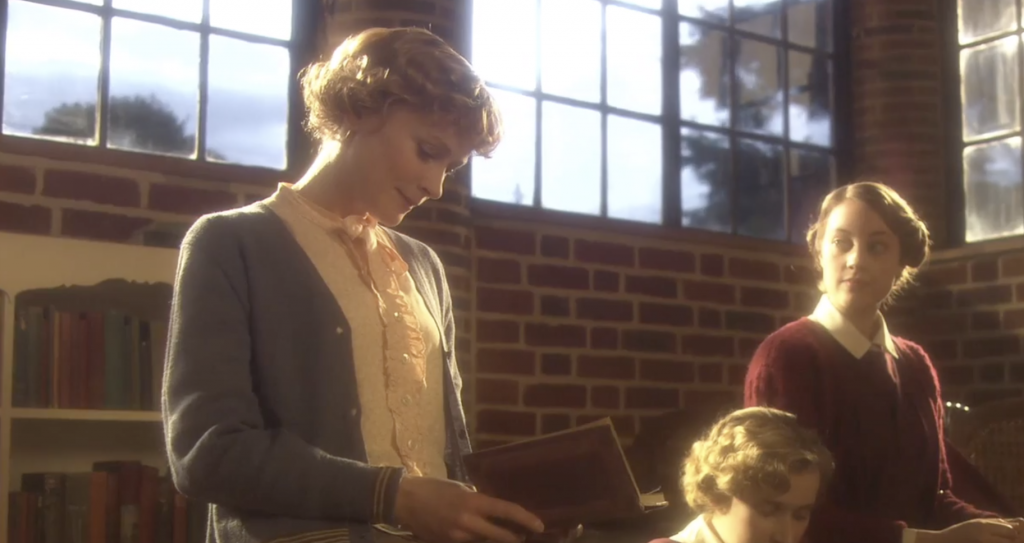 Goblin Market is as perplexing as it is dramatic, and even though only a few stanzas were uttered in this production, it was exhilarating to hear it for those brief moments. The poem isn't part of Agatha Christie's text, but including it was a brilliant choice on the part of Mark Gatiss, who wrote the screenplay.
Having read Christie's book several times, the significance of that particular character reading portions of Laura and Lizzie's tale was not lost on me, as I suspect was Gatiss' intention.
As a Christie fan himself, I have no doubt he realized that much of his audience was made up of dedicated fans who had read the works of the Queen of Crime, leaving their copies well-loved and worn. In the context of this scene, we know what this poem means. We're in on the secret, which Poirot unearths later in the story.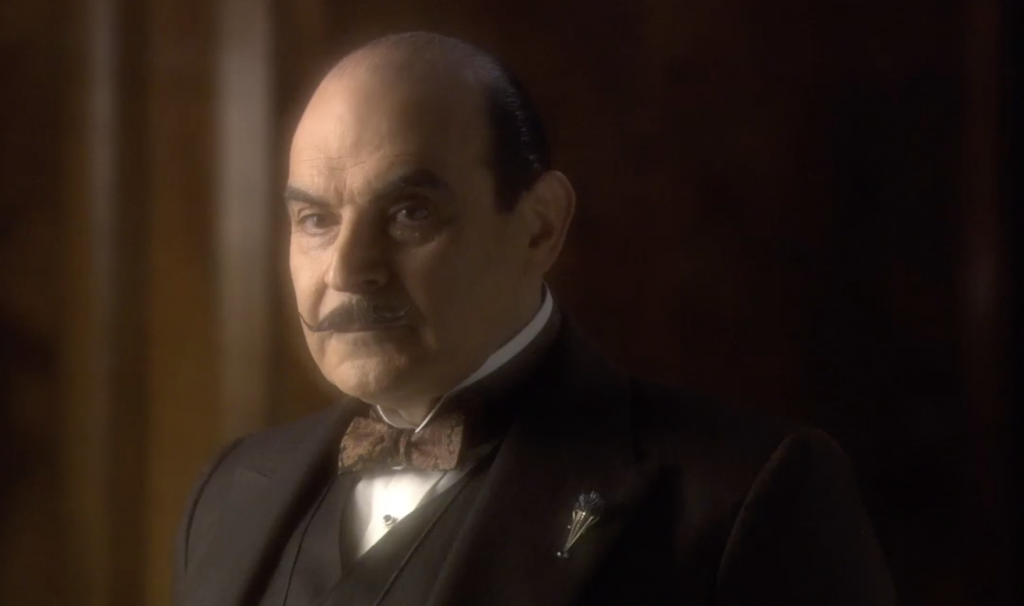 In choosing a work by Christina Rossetti, Gatiss stays true to Christie's style, as her books often include a nod to her enjoyment of Victorian art and literature. In several works she incorporates not only her love of Tennyson, but her appreciation of artists such as Burne-Jones-Jones and Alma-Tadema.
Gatiss didn't stop there. A tasty little morsel was served up in another scene where one character discovers the handsome Adam Goodman, a new gardener with a secret (of course). She wonders aloud if he has "forbidden fruit," a delightful allusion to Rossetti's poem.
While these scenes are the only overt references, the theme of forbidden fruit is skillfully woven throughout the adaptation.
Like all savory comfort food, this episode is immensely satisfying.