#WorldBookDay Experiment with Time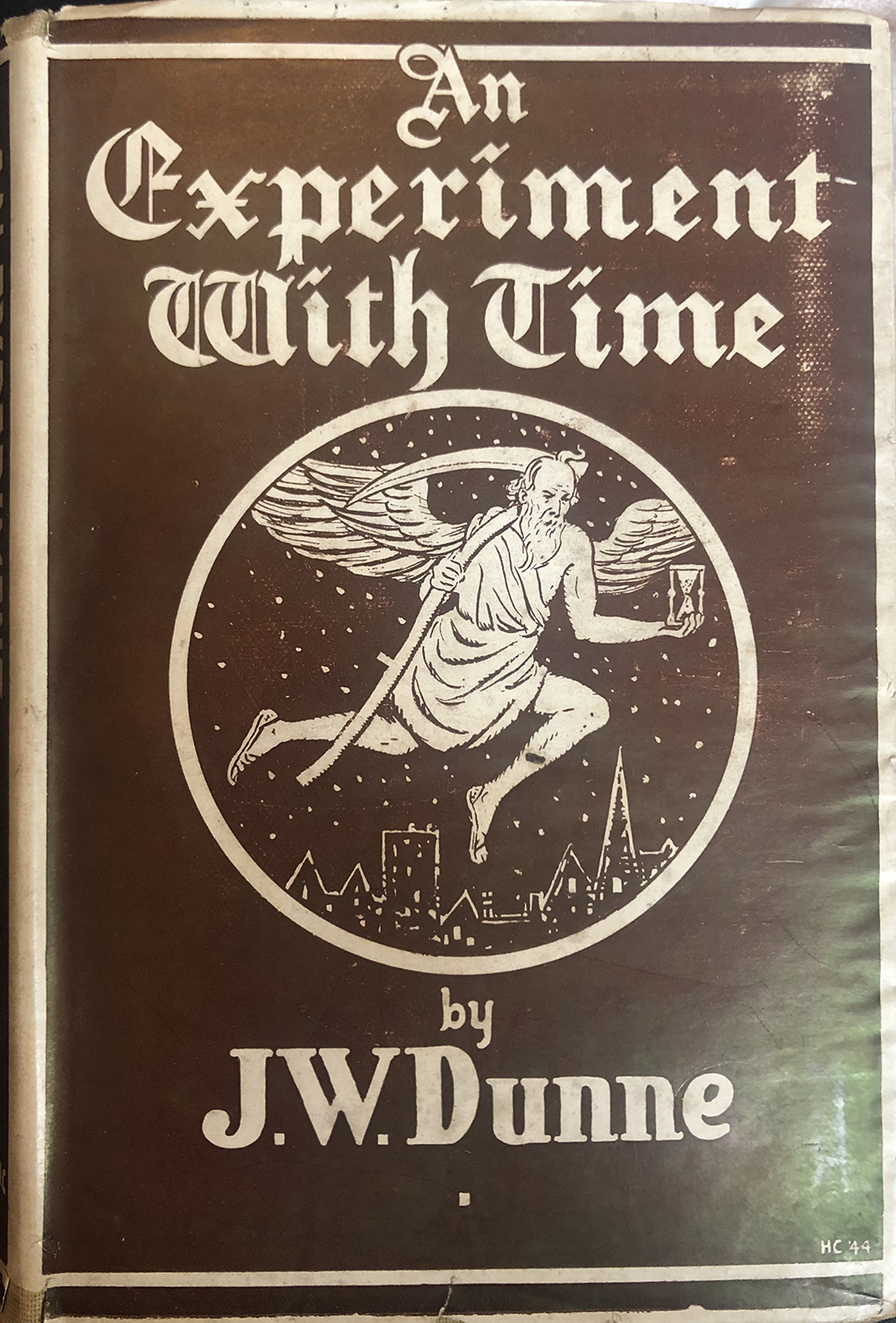 This book was a thoughtful and loving gift from my boyfriend Scott, who had never heard of it, but understood exactly why I wanted it and tracked down the perfect copy. Perfect because it was from the right time period to give me the same tactile experience that Agatha Christie might have had when she read it.
I've wanted this book for years, since reading Agatha Christie's mention of it in her autobiography when I was roughly twelve. I've revisited her autobiography many times over the years and her mention of this work always stood out to me. The simple and lovely way she describes reading it and her appreciation of the deep yet brief friendship that brought the book to her resonates with me. This encounter was after the death of her mother, the aftermath of her painful divorce, and her much-publicized disappearance.
While traveling in Baghdad to heal her troubles and begin what she referred to as her "Second Spring", Christie met a man named Maurice Vickers:
"He took me to see the golden domes of Kadhimain from an upper room; he led me to different parts of the suq–not those you usually see–and he drove me to the potters' quarters and many other places. We went for walks down to the river through palm groves and date gardens. Perhaps I appreciated more that he talked about than what he showed me. I was from him that I first learned to think about time–something I had never thought about before; never impersonal, that is. But for him time, and the relationship of time, were of particular significance.
'Once you think of time and infinity, personal things will cease to affect you in the same way. Sorrow, suffering; all the finite things of life, show in an entirely different perspective.'
"He asked me if I had ever read Dunne's Experiment with Time. I had not. He lent it to me, and from that moment I realize that something happened to me–not a change of heart, not quite a change of outlook–but somehow I saw things in more proportion; myself less large as only one facet as a whole, in a vast world with hundreds of interconnections. Every now and then one could be aware of oneself, observing, from some other plane of existence, oneself existing. It was all crude and amateurish to begin with, but I did feel from that moment onwards a great sensation of comfort and a truer knowledge of serenity than I had ever obtained before. It is to Maurice Vickers that I am grateful for that introduction to a wider view of life. He had a large library of books, philosophy and otherwise, and was, I think, a remarkable young man. Sometimes I wondered whether we should ever meet again, but I think on the whole I was satisfied that we should not. We had been ships that pass in the night. He had handed me a gift that I had accepted; the kind of gift that I had never had before, since it was a gift from the intellect–from the mind, not just from the heart."–Agatha Christie, An Autobiography