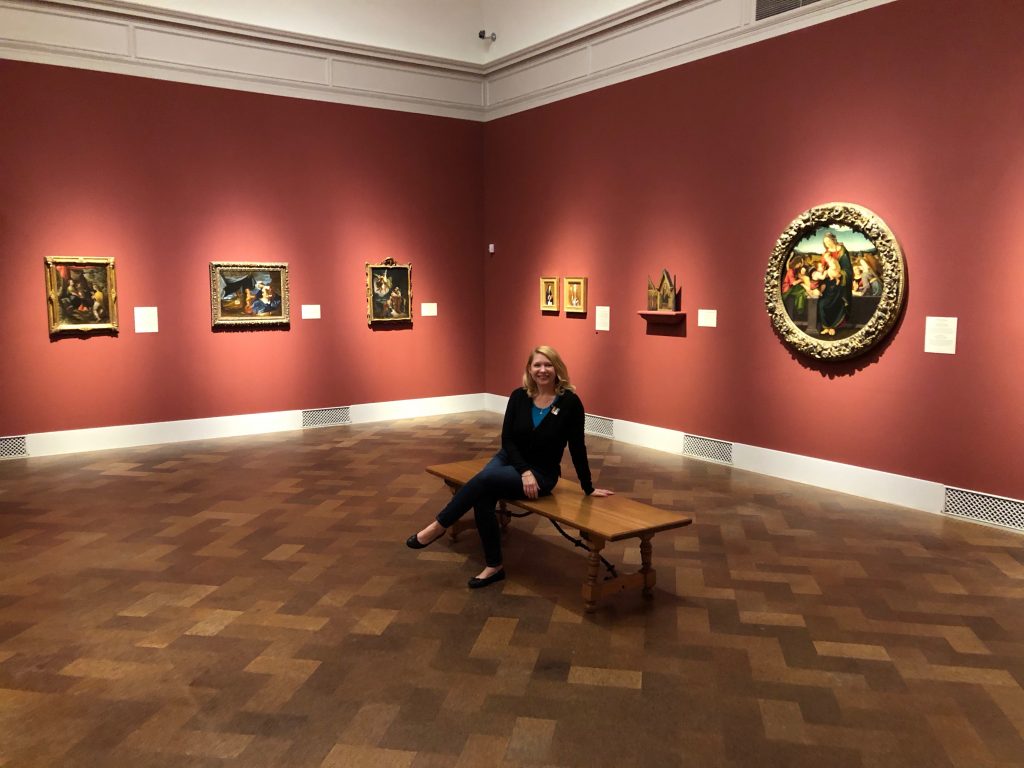 Pre-Raphaelite Sisterhood is my journey.
It began in 1997, when I read about Elizabeth Siddal, a Pre-Raphaelite model who boldly became an artist herself. When I learned that upon her death her husband, Dante Gabriel Rossetti, had buried his manuscript of poems with her and then exhumed her to retrieve them seven years later, I was aghast. What further shocked me was that this macabre action became the narrative Lizzie was often known by, instead of her own artistic endeavors.
After passionately studying her for several years, I created LizzieSiddal.com in 2004, with the mission to share resources and discuss Elizabeth Siddal's legacy with others. At the time of this writing, I've devoted seventeen years to reclaiming the narrative, as my heart follows the call to give her, and other Victorian women, the understanding and respect they rarely received in life.
Somehow along the way, I discovered that the more I delve into Pre-Raphaelite art, the more I seem to discover myself.
On this site, I chronicle what has captivated me as I follow this quest of mine. I am so grateful that through this blog, I have made connections with others who follow the same pursuits.
If you are new to Pre-Raphaelite art, I highly recommend these books:
Authors and Publishers
Connect with Stephanie Chatfield
I can also be found on Twitter (@preraphsister). There is a Facebook page for this site (Pre-Raphaelite Sisterhood) and a fan page for my site LizzieSiddal.com.
Bio
Stephanie Chatfield is an independent scholar whose research focuses on Victorian Art, especially the Pre-Raphaelites. In 2004 she created LizzieSiddal.com, a resource for those interested in the life of Pre-Raphaelite model and painter Elizabeth Siddal. She established her website 'The Pre-Raphaelite Sisterhood' in 2007 to highlight the work of women artists associated with the Pre-Raphaelite Circle. Through her popular online publications, she has been a leading advocate of independent research and discourse on Victorian art.
"History has remembered the kings and warriors, because they destroyed; art has remembered the people, because they created." –William Morris