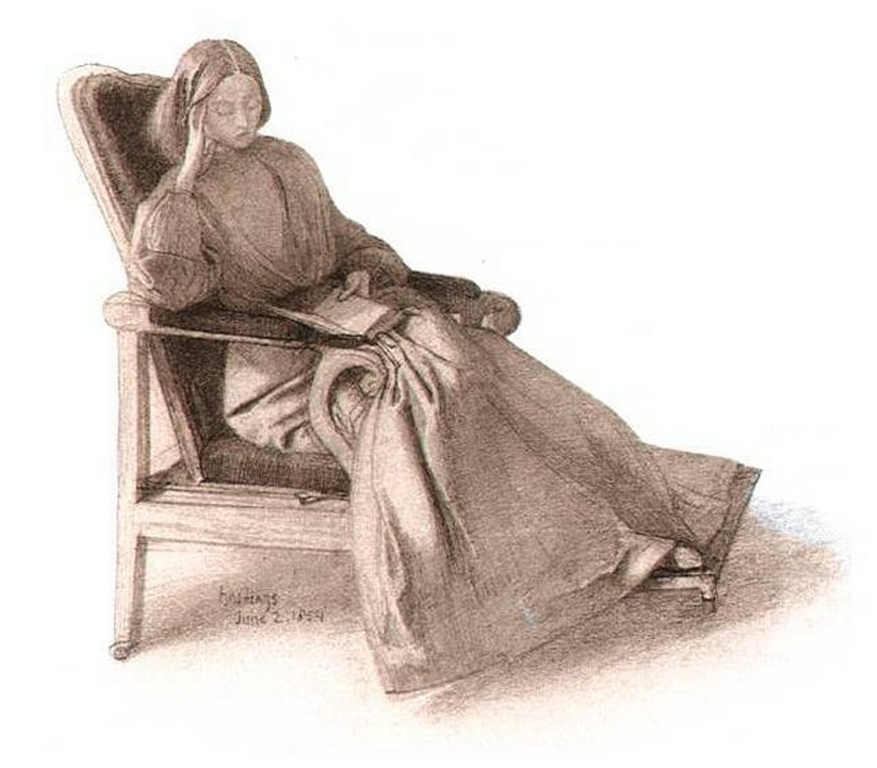 I'd like to make it clear that I am in no way a scholar. And although the subject matter of this site leads many people to believe that I am British, I should tell you that I am American.   I'm just passionate about Pre-Raphaelite works and have spent a great deal of time reading, exploring and learning.  It is my journey.  There are so many facets about Pre-Raphaelite art that I find compelling — the subject matter, literary themes, the lives of the artists and their models, these are all areas that I want to pursue.   I've been blogging about Pre-Raphaelite art for several years now (since 2004 at my site LizzieSiddal.com) yet I feel that I am only just beginning to delve into my Pre-Raphaelite studies.   The more I read and learn, the more questions and possibilities arise.   On this site, I chronicle what has captivated me as I follow this strange quest of mine.  I am grateful that through this blog, I have made connections with others who follow the same pursuits.  If you have a Pre-Raphaelite related project, please send me an email at stephaniepina (at) lizziesiddal.com.  It's important to me that this site is useful, so let me know if you have a link that you'd like to suggest.
Authors and Publishers:  I welcome the opportunity to review your book related to the Pre-Raphaelite Brotherhood and/or artists and authors in their circle.  Please send me an email:  stephaniepina@lizziesiddal.com
Connect with Stephanie Pina: I can also be found at MedusaEyes.com,  Twitter (@beguilingmerlin),  Goodreads, LibraryThing, and Facebook.  There is a Facebook Fan page for this site (PreRaphaeliteSisterhood) and a fan page for my site LizzieSiddal.com.  I'm also on Tumblr.