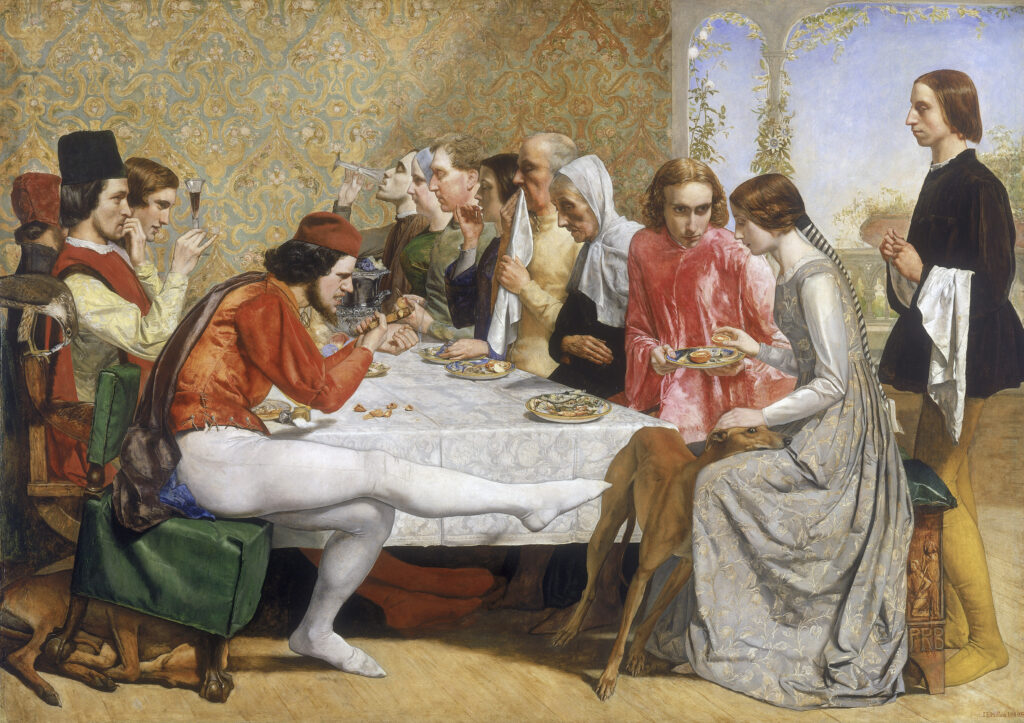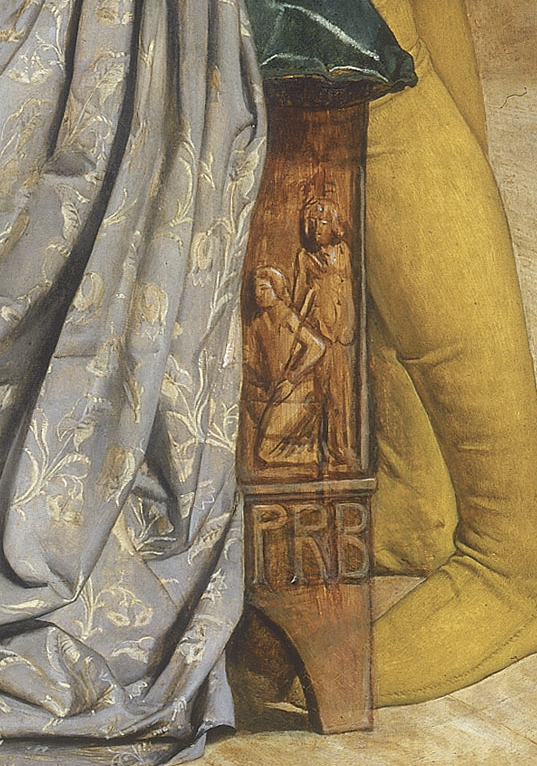 What does Pre-Raphaelite mean?
While it can seem to be an umbrella term, it actually refers to
art created by members of the Pre-Raphaelite Brotherhood and their followers.
the literature that grew out of the Pre-Raphaelite art movement.
Who were the Pre-Raphaelite Brotherhood?
The Pre-Raphaelite Brotherhood began in 1848 as a secret society of young artists:
Dante Gabriel Rossetti
William Michael Rossetti
Thomas Woolner
William Holman Hunt
Frederic George Stephens
James Collinson
John Everett Millais.
On this website, I often include artists who were not members of the PRB but were either members of their circle or were adherents in style, principle, or subject matter. When writing about them, I often describe them as Pre-Raphaelite followers to differentiate from the Brotherhood proper.
The members of the Pre-Raphaelite Brotherhood were rebelling against the current art establishment, mainly the British Royal Academy, and its formulaic approach to art instruction. Though the Pre-Raphaelites' goal was to remain secret, the meaning of the initials "PRB" inscribed on their paintings became public (possibly leaked by Dante Gabriel Rossetti).
In character and temperament, the members of the Brotherhood were vastly different. Millais, Rossetti, and Holman Hunt each had his own distinctive style, but one thing they all agreed on was their displeasure with the way artists were instructed at the Royal Academy. Training there was formulaic and dry, which led to generations of British art that the Pre-Raphaelites saw as dark and unimaginative. They longed to rebel against the first president of the RA, Sir Joshua Reynolds (they referred to him as Sir Sloshua).
These bright and talented idealists were radical for the time and their goals were sincere. They wanted to rejuvenate the art world, to remind the Royal Academy that paintings could be dazzling and colorful while still maintaining the dignity of accuracy.
How did they choose the name Pre-Raphaelite?
The brotherhood believed that for the art world to be revived, it needed to return to the time before the 16th century painter Raphael, and thus, the name Pre-Raphaelite was born. In the midst of the Industrial Revolution and scientific discovery, these artists looked backward and created works that celebrated a distinctly Medieval aesthetic, yet with a realism that stunned the viewer.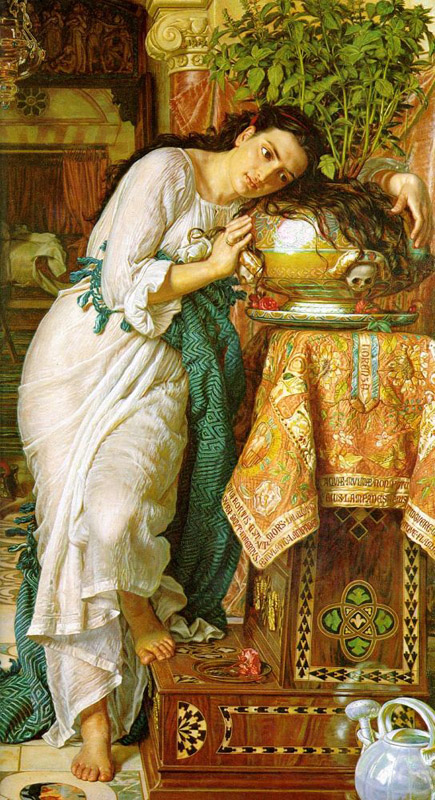 Pre-Raphaelite Goals
The Brotherhood's early doctrines were expressed in four declarations:
To have genuine ideas to express;
To study Nature attentively, so as to know how to express them;
To sympathize with what is direct and serious and heartfelt in previous art, to the exclusion of what is conventional and self-parodying and learned by rote;
And, most indispensable of all, to produce thoroughly good pictures and statues.
Inspired by late Medieval and early Renaissance works, the Pre-Raphaelites created paintings that were vibrantly different than the art of their contemporaries. Their efforts to stay true to nature resulted in botanical details that were painstakingly reproduced and the doctrines they adhered to resulted in paintings with an almost photographic realism. They had their critics, however, and their work was not easily accepted. (Charles Dickens was a vocal critic. Later, though, he became good friends with Millais.)
The Pre-Raphaelites created art that is known for its vivd and colorful brilliance, achieved by painting white backgrounds that they would later paint over in thin layers of oil paint. Their work was meticulous and their subject matter drew inspiration from myths, legends, Shakespeare, Keats, and lovely long haired damsels that we now equate with Victorian beauty.
The Brotherhood itself did not last very long. The artists grew in different directions and their styles changed. For the most part, they stayed true to the principles that guided them in 1848, albeit in their own individual ways. The members of the Pre-Raphaelite Brotherhood and the artists they influenced had a profound effect on 19th and early 20th-century art. In fact, once you are familiar with them, you can easily spot their influence in popular culture today.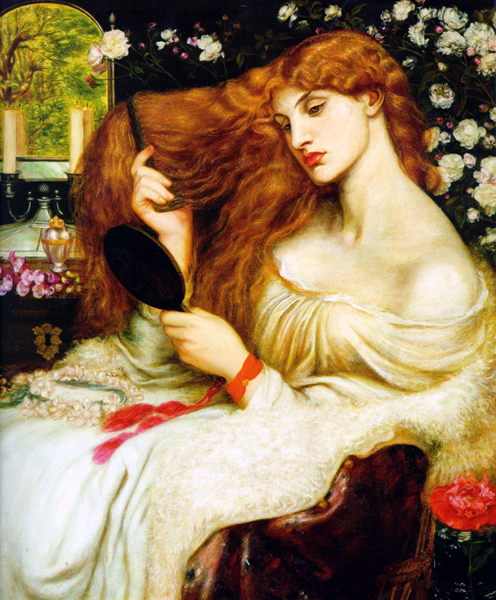 What about the women?
Though they were a brotherhood, there were many women in their circle that were crucial to the growth of Pre-Raphaelite art. These are the women that inspired the creation of this website. A diverse group of models, wives, family, friends, and lovers, the movement we now know as Pre-Raphaelitism is threaded with the repeated and vast contributions from these women. Several were artists themselves and most of them have familiar faces – they grace the canvasses painted by many of the brotherhood and their followers.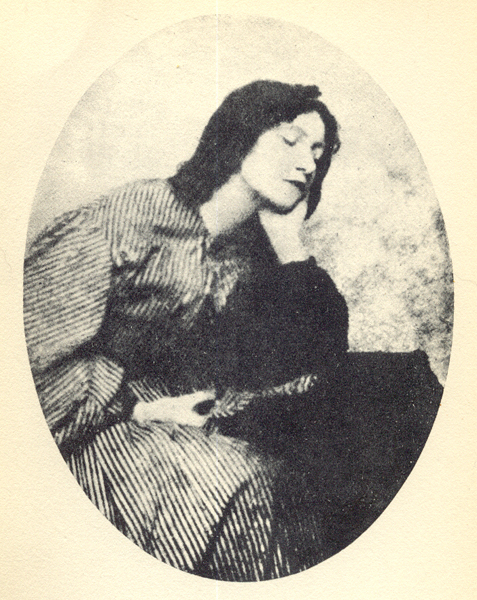 Why a site about Pre-Raphaelite women?
The women in the Pre-Raphaelite circle captivate me. Often painted as goddesses and muses while clad in flowing gowns the images of these women came to personify an age–an age that future generations would look upon with scorn.
In the past several decades there have been books, exhibitions, films, and television programs that indicate that the tide of derision toward them is turning.
Based on my involvement in social media I see exuberant, passionate lovers of Pre-Raphaelite art who are genuinely interested in sharing and learning more. Those Pre-Raphaelite enthusiasts have always been there, but the internet makes the gaps that separate us smaller.
The world wide web tears down walls, making artwork immediate and accessible. It is through that access that I have devoted seventeen years to sharing Pre-Raphaelite art in an attempt to connect with others who understand and see its beauty and relevance.
Thank you for being a part of this effort. I'm grateful you are here and honored to be a part of your search for Pre-Raphaelite Sisterhood.