T-Dub, trusty sidekick to Pre-Raphaelite Sisterhood, has been reading about what life was like in Dante Gabriel Rossetti's home.
You know what he was interested in?
The food.
Ah, little wombat friend, you are a creature after my own heart.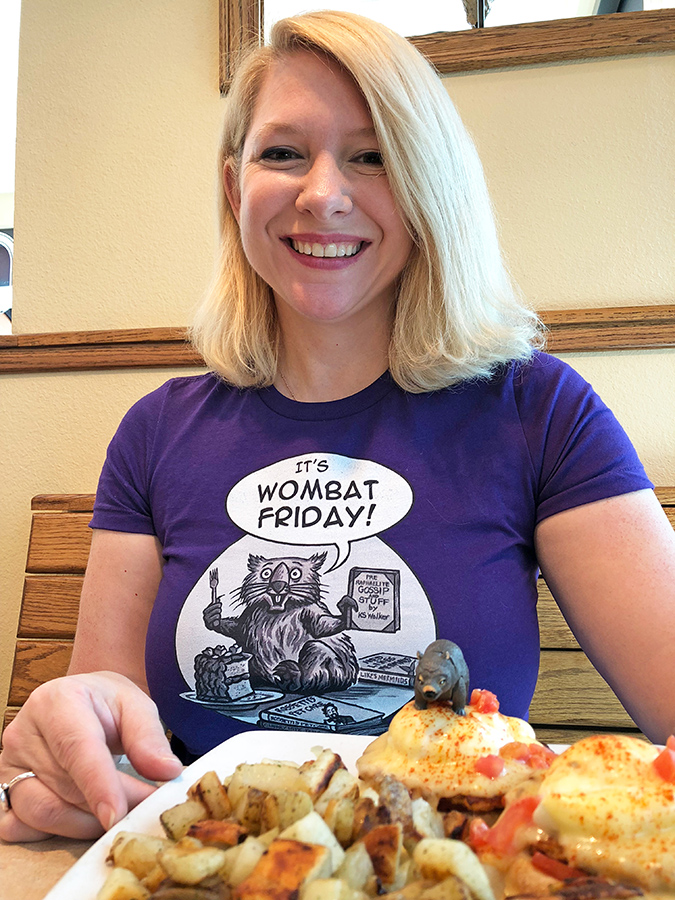 Novelist George Meredith was apparently disgusted by Rossetti's breakfasts, which he described as "Plates of small-shop ham, thick cut, grisly with brine: four smashed eggs on it…" T-Dub and I agreed that it didn't sound completely revolting to us and we opted to apply ourselves diligently to some Eggs Benedict on top of crab cakes. I think Rossetti would be proud.
Hall Caine, who lived with Rossetti until his death, said that DGR ate six eggs and half a dozen kidneys for breakfast.
We'll stick with our Eggs Benedict, thank you.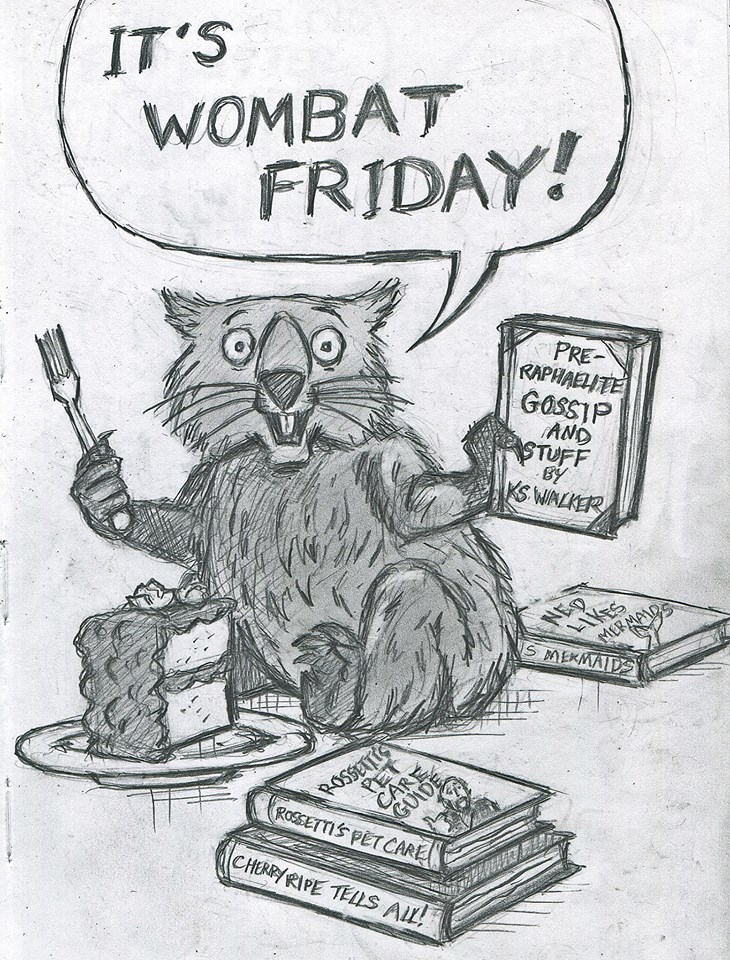 Did you notice my Wombat Friday T-Shirt?
It's designed by my friend Raine Szramski and you can buy one at Redbubble! And eat eggs in it!
Take a look at Pre-Raphernalia, her Pre-Raphaelite inspired sketchbook cartoons. She's also on Tumblr, Twitter, and Facebook. Don't forget to  support Raine at Patreon!