Inspired by artist Dante Gabriel Rossetti's passion for wombats, every Friday is Wombat Friday at Pre-Raphaelite Sisterhood. "The Wombat is a Joy, a Triumph, a Delight, a Madness!" ~ Dante Gabriel Rossetti
Well, we've reached another #WombatFriday.  I'm currently in the middle of Judith Flanders' book The Victorian City: Everyday Life in Dickens' London.  I feel a reread of Lady Audley's Secret coming on soon, though.  I just finished Tim Powers' Hide Me Among the Graves, which is a supernatural vampiric tale involving the Polidori/Rossetti clan.  (Blog post about that coming soon.)  I also recently picked up a copy of The Rivals of Sherlock Holmes: A Collection of Victorian Tales.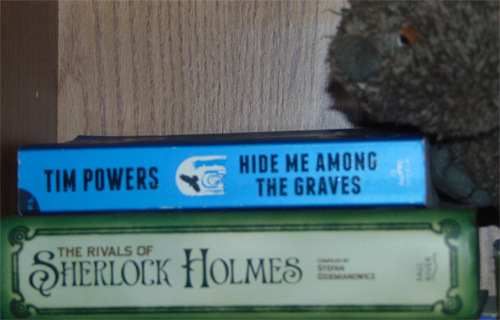 Recent Pre-Raphaelite posts:
Autumnal Beauty here at Pre-Raphaelite Sisterhood
Kirsty Stonell Walker shared thoughts on the nature of age and sadness: Time Makes Tragedy of Us All. 
If you are on Goodreads, there's an October giveaway for Kirsty Stonell Walker's book A Curl of Copper and Pearl.
My friend Ben Perkins has started a new blog about Victorian references in pop culture.  It's incredibly interesting! The Talking Oak's Popular Victoriana Compendium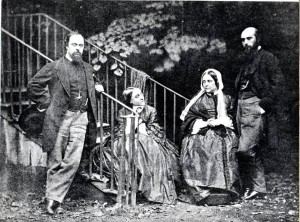 FREE lecture on 24 October 2015 … PRS Founder's Day Lecture to be given by Dr. Dinah Roe – 'A Special Relationship: The Rossetti Family and The United States ofAmerica'
Venue: Birmingham and Midland Institute, Margaret Street, Birmingham – Lecture starts at 12.00 p.m.
Closely examining politics, pictures and the odd 'American' cousin. This illustrated lecture will explore the Rossettis's ever?changing relationship with the United States from the 1830s to the present day. Drawing on letters, diary entries and literary works, this talk will consider the (sometimes tormented) interactions and surprising connections between this Anglo?Italian clan and a burgeoning nation.
Dr Dinah Roe's research interests include Victorian poetry and art, Pre?Raphaelitism and life writing. Recent publications are The Pre?Raphaelites: From Rossetti to Ruskin, an anthology of Pre?Raphaelite poetry (Penguin Classics, 2010), and The Rossettis In Wonderland, a biography of the Rossetti family (Haus, 2011). She has been a Senior Lecturer in nineteenth?century literature at Oxford Brookes University since September 2012.
For further details email: info@pre-raphaelitesociety.org