Tags
Support this site with a Pre-Raphaelite Sisterhood T-Shirt!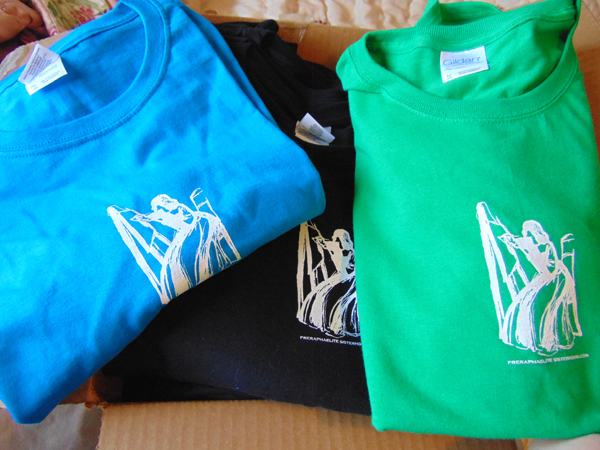 These pre-shrunk Gildan brand shirts feature an image of Elizabeth Siddal at an easel, painted by Dante Gabriel Rossetti.
Buy yours today!
Thank you for supporting PreRaphaeliteSisterhood.com. You can also follow on
Twitter
and
Facebook.
Welcome to Pre-Raphaelite Sisterhood
Stephanie Graham Piña is an independent scholar whose research focuses on Victorian Art, especially the Pre-Raphaelites. In 2004 she created LizzieSiddal.com, a resource for those interested in the life of Pre-Raphaelite model and painter Elizabeth Siddal. She established her website 'The Pre-Raphaelite Sisterhood' in 2007 to highlight the work of women artists associated with the Pre-Raphaelite Circle. Through her popular online publications, she has been a leading advocate of independent research and discourse on Victorian art. Disclosure statement: PreRaphaeliteSisterhood.com is a participant in the Amazon Services LLC Associates Program, an affiliate advertising program designed to provide a means for sites to earn advertising fees by advertising and linking to
Amazon.com.