Happy #WombatFriday to you!  It's also Good Friday and Easter weekend is here, so I hope that whatever your plans, you have the loveliest of times. I am in desperate need of a chocolate bunny.  Well,  bunnies (who am I kidding?) There's a lot going on, so here's the latest  Pre-Raphaelite and Victorian links:
Earlier this week, I took a look at some interesting signatures in the paintings of John William Waterhouse.  You also might be interested in John William Waterhouse and his postition in the Pre-Raphaelite Trajectory via the Victorian Web. 
Last week, actress and playwright Valerie Meachum posted a vlog about Lizzie Siddal and her relationships with other Pre-Raphaelite women: Pre-Raphaelite Sisterhood part I.  Valerie is the author and star of Unvarnished: A Portrait of Elizabeth Siddal. You can follow Unvarnished via Valerie's website,  Facebook, or twitter as @unvarnishedplay. You can see her weekly vlogs on her Youtube channel. 
Last Saturday, author Kirsty Stonell Walker discovered the location of Fanny Cornforth's grave.  Fanny appears in many of Dante Gabriel Rossetti's beautiful works. Don't miss this moving piece on Fanny's final resting place.
Kirsty Stonell Walker reviews Mucha: In Quest of Beauty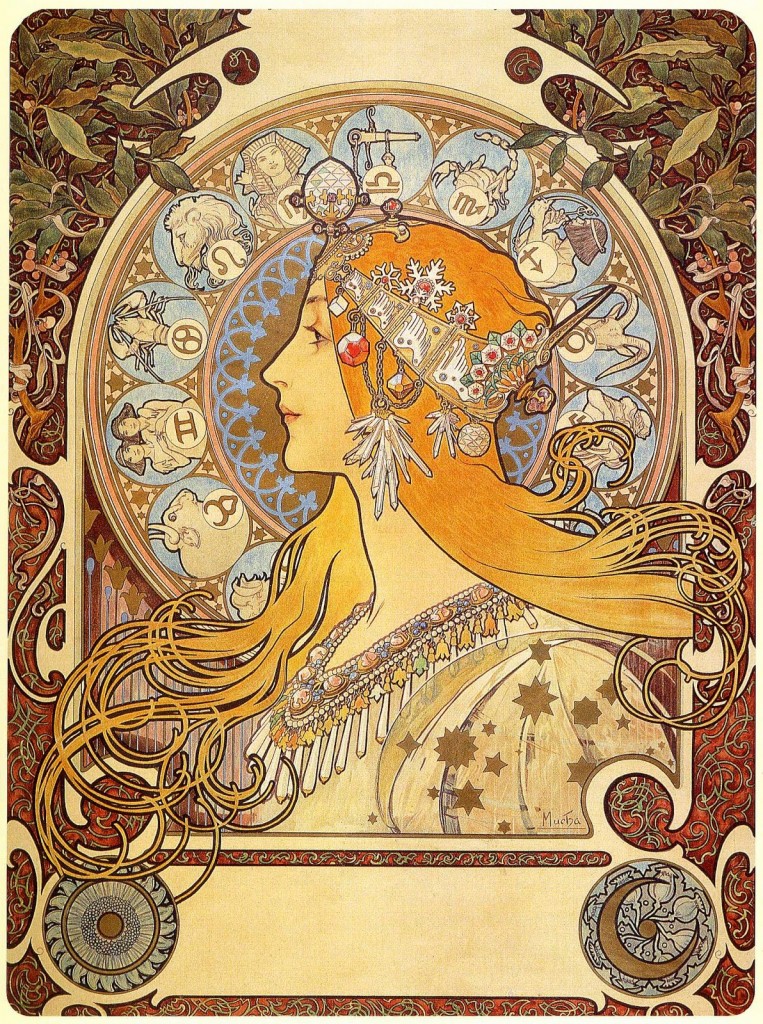 And don't miss author Robert Parry's post: My Favourite Mucha
Medieval Moderns: The Pre-Raphaelite Brotherhood will be on display at NGV International in Melbourne from 11 April to 12 July 2015.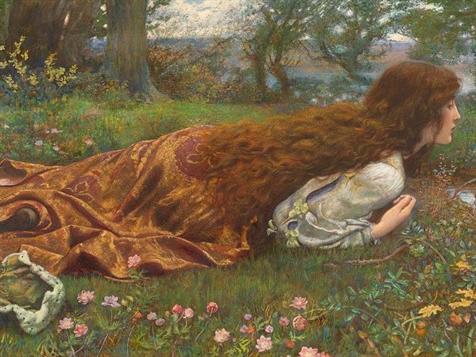 Well, this is unexpected. Andrew Lloyd Webber: 'I can't afford pre-Raphaelite art any more. Now I'm buying vinyl instead'
And, finally, the movie Effie Gray opens in U.S. theaters today! Follow Effie Gray on Facebook. 
We Are Movie Geeks talks to producer Donald Rosenfeld
The film explores the fascinating, true story of the relationship between Victorian England's greatest mind, John Ruskin, and his teenage bride, Euphemia "Effie" Gray, who leaves him for the Pre-Raphaelite painter John Everett Millais.

EFFIE GRAY is the first original screenplay written by Oscar-winning screenwriterEmma Thompson. In this impeccably crafted period drama, Thompson delicately and incisively probes the marital politics of the Victorian Era, and beyond.

Dakota Fanning stars as Effie Gray Ruskin. The cast includes Emma Thompson, Julie Walters, Tom Sturridge, David Suchet, Greg Wise, Claudia Cardinale, James Fox, Sir Derek Jacobi and Robbie Coltrane.