I am honored that Kris Waldherr has taken the time to share about the beauty of Venice and its influence on the Pre-Raphaelite circle. That same influence is echoed within the pages of  The Lover's Path, which I think fellow Pre-Raphaelite enthusiasts will love. 
Guest Post: Pre-Raphaelites in Venice by Kris Waldherr
"There was never such a city—all built in the sea you know, with the houses and palaces in the water and gondolas for Hansom cabs…. All day long we glide about the water streets in our boat, visiting palaces and churches." — Edward Burne-Jones (The Last Pre-Raphaelite: Edward Burne-Jones and the Victorian Imagination by Fiona MacCarthy)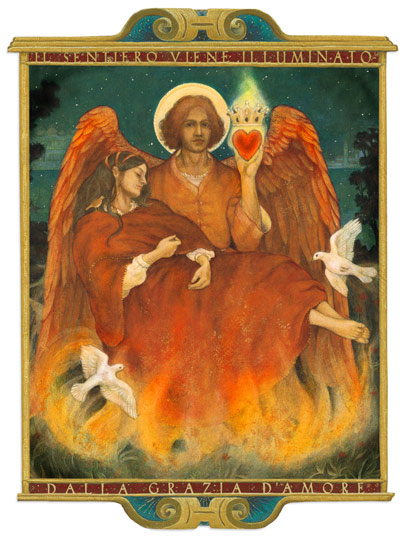 The art for my illustrated novella The Lover's Path was initiated by my first visit to Italy in 1991. At that time, I was beyond obsessed with the Pre-Raphaelites (and still am). I had recently returned to the United States after a year living in England, where I'd illustrated my first books. I couldn't imagine falling for another country and its art in the same way—until I reached Venice, a city as mysterious and surprising as a masked lover. It was this encounter that led to my decision to create a book set in Venice—a book that eventually took form as The Lover's Path.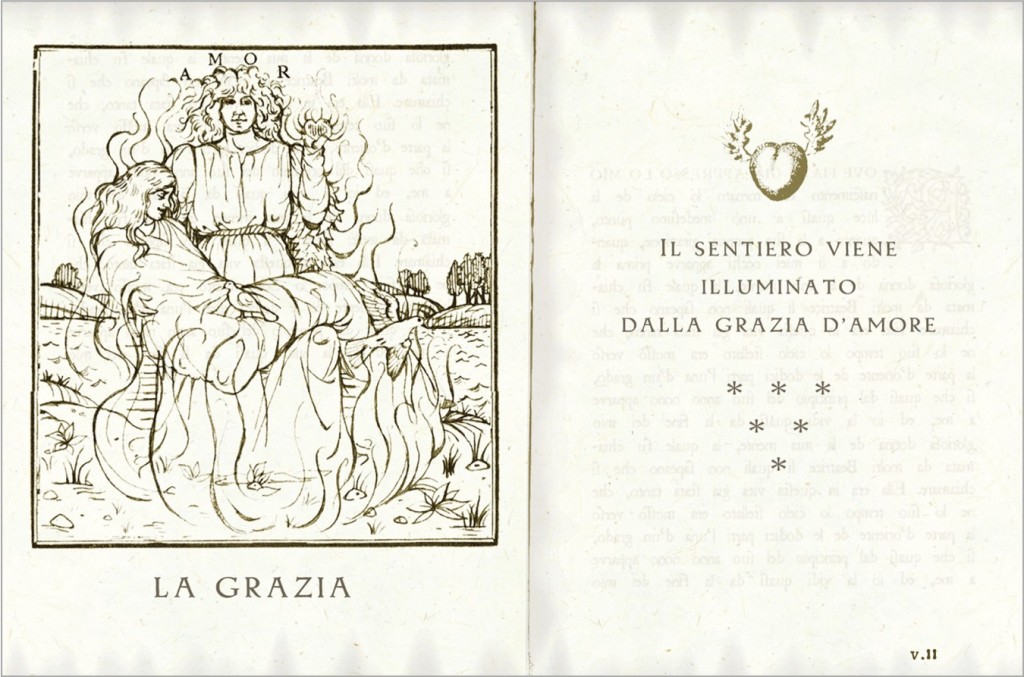 However, I'm hardly the first artist or author to find inspiration in Venice. My beloved Pre-Raphaelites got there over a century before me: Burne-Jones for the first time in 1859, accompanied by Val Prinsep and Charles Faulkner; William Morris visited later in 1878. Alas, Morris's gout undermined his time in Venice. Even so, he managed to exclaimed: "What a strange surprise it was … when it suddenly broke upon me, with such beauty as I never expected to see: for a moment I really thought I had fallen asleep and was dreaming of some strange sea where everything had grown together in perfect accord with wild stories." (The Life of William Morris by J. W. Mackail). Beyond the sheer physical beauty of Venice, the city also served as an important center for the early print arts—one inspiration for Morris and his Kelmscott Press. The Hypnerotomachia poliphili, an illustrated book published in 1499 by Aldus Manutius in Venice, was reputed to have influenced Morris's Earthly Paradise. Written in a strange Latin-Italian hybrid, the Hypnerotomachia poliphili presents an allegory of a lover's search for his beloved through a mysterious landscape.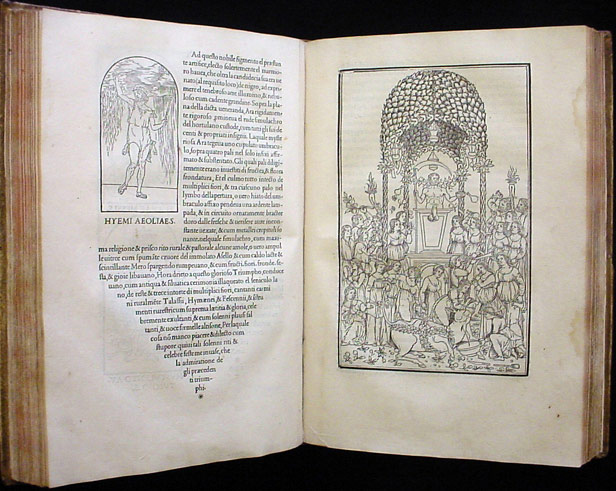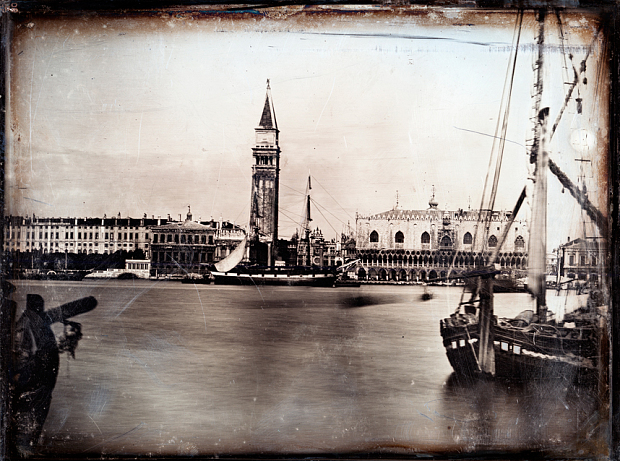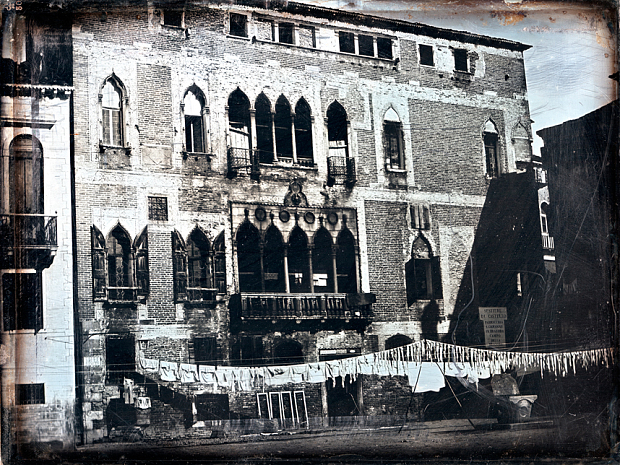 Their travel experiences were guided (and sometimes funded) by John Ruskin, whose The Stones of Venice galvanized the Pre-Raphaelites so deeply. This evocative quote from it especially speaks to me:
"And now come with me, for I have kept you too long from your gondola…. We have but walked some two hundred yards when we come to a low wharf or quay, at the extremity of a canal, with long steps on each side down to the water, which latter we fancy for an instant has become black with stagnation; another glance undeceives us,—it is covered with the black boats of Venice. We enter one of them, rather to try if they be real boats or not, than with any definite purpose, and glide away; at first feeling as if the water were yielding continually beneath the boat and letting her sink into soft vacancy. It is something clearer than any water we have seen lately, and of a pale green; the banks only two or three feet above it, of mud and rank grass, with here and there a stunted tree; gliding swiftly past the small casement of the gondola, as if they were dragged by upon a painted scene."
Though Ruskin wrote these words over 150 years ago, it describes my experiences in Venice so well: the sense of being surrounded by art and beauty as one glides by upon the sea. It is this experience I attempted to capture in The Lover's Path.
Accordingly, the art and design of my book is heavily influenced by the art, and architecture, and books of fifteenth- and sixteenth-century Venice. For example, the interior book design was loosely based on the Hypnerotomachia poliphili. Border designs for each illustration in The Lover's Path were inspired by patterns appearing in Venetian tiled floors, Renaissance maps, and illuminated manuscripts. Glimpses of Venice appear within the art itself: the silhouette of Santa Maria della Salute from a distance, the glistening water of the Grand Canal at dawn.
———————————
Kris Waldherr is the author and illustrator of The Lover's Path: An Illustrated Novella of Venice, which is now available for the first time as an e-book. She is also the author of Doomed Queens: Royal Women Who Met Bad Ends, The Book of Goddesses, and many other publications. Learn more at LoversPathBook.com.