Help The Lady of Shalott film be released online for free
The Lady of Shalott film is one of the most beautiful projects I have ever seen.  On an aesthetic level, it encompasses everything I love:  diligence to history and craftsmanship, the poetry of Tennyson, and a lush, cinematic quality that allows you to briefly be cocooned into the medieval world of Elaine of Astolat.  On a personal level, I consider the makers of the film to be wonderful friends who were quite kind to me last year after my husband endured a horrific accident.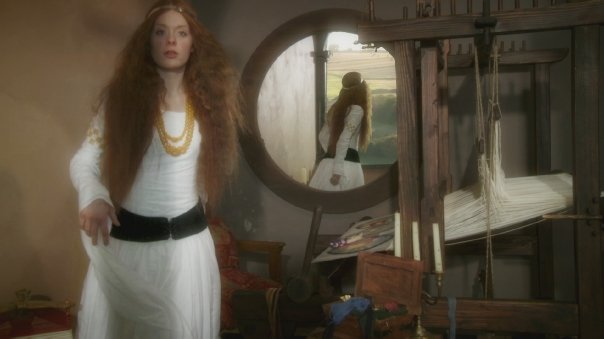 The Lady of Shalott film has announced that when they reach 1500 'likes' on their facebook page, they will release the film online for free.  So, please, like them on facebook.  Tweet and blog their link for your friends to see.  Because if you haven't seen it yet, you are going to love their Lady of Shalott!
The Lady of Shalott Film Facebook Page
WAG Screen, the makers of the film
The making of the costumes at Period Wardrobe by Pauline Loven