In 1857, Rossetti and a small group of artists that included William Morris and Edward Burne-Jones were working in Oxford, painting the Union Murals for the local debating society.
One night they attended a performance by actors from the Theatre Royal Drury Lane. Seated in the gallery below were Jane Burden and her sister.
Rossetti was struck by Jane's appearance, and immediately asked her to pose for the murals. She didn't show up for their appointment, probably being wary of Rossetti's proposal. After later seeing Burne-Jones by chance, she again agreed to model and a Pre-Raphaelite star was born.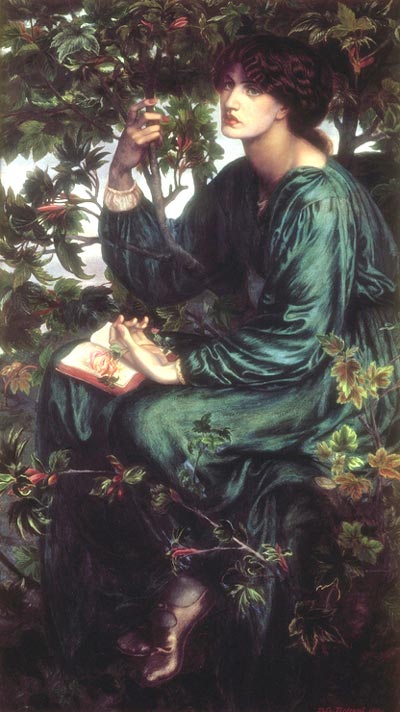 Jane posed mainly for Gabriel at first since his main model and muse, Lizzie Siddal, was away at the time. Gabriel was soon summoned to join Lizzie, who was often ill (and had possibly heard through the grapevine about Rossetti's new model).
Jane then began to sit for William Morris, who happened to be a great admirer of Rossetti's – he looked upon him as a mentor and it seems his hero worship may have been a dynamic of their friendship.
Morris was quite interested in Arthurian legend and chivalry. He began to paint Jane in La Belle Iseult and it is said that while she modeled for him, Morris had written on the back of the canvas "I cannot paint you, but I love you", visible to her as she posed – a shy, sweet, romantic gesture.
Jane may have been in love with Rossetti from the beginning, but he was already betrothed to Siddal. So Jane found herself engaged and eventually married to William Morris.
The home of William and Jane Morris, The Red House, is famous for its architecture and for the collaborative efforts used to decorate it –decorations which led to the Arts and Crafts movement. Both William and Jane, as well as Rossetti, Burne-Jones, Elizabeth Siddal and others worked together painting murals, creating furniture, tapestries, and other artistic masterpieces.
Jane and William had two children, Jenny and May.
Jane's affair with Dante Gabriel Rossetti after Lizzie died is infamous. She began to pose for Rossetti again in 1865, which began a series of Rossetti masterpieces familiar to many Pre-Raphaelite enthusiasts. He painted her repeatedly until his death.
Due to Rossetti's possible hydrocele, a swelling of the scrotum, their affair may not have been as physical as many believe – but the physical aspect was immaterial. They were intimate emotionally and it was incredibly painful for William Morris. In order to keep the affair a private matter, Morris and Rossetti entered into a joint tenancy of Kelmscott Manor.
In Rossetti's many paintings of Jane, she appears enigmatic and brooding with an inscrutable quality. The works are not to everyone's taste and I frequently read criticism of Jane's features on canvas.
I personally find images of her to be quite striking – strong, fierce, and beautiful.
---
Jane Burden Morris Posts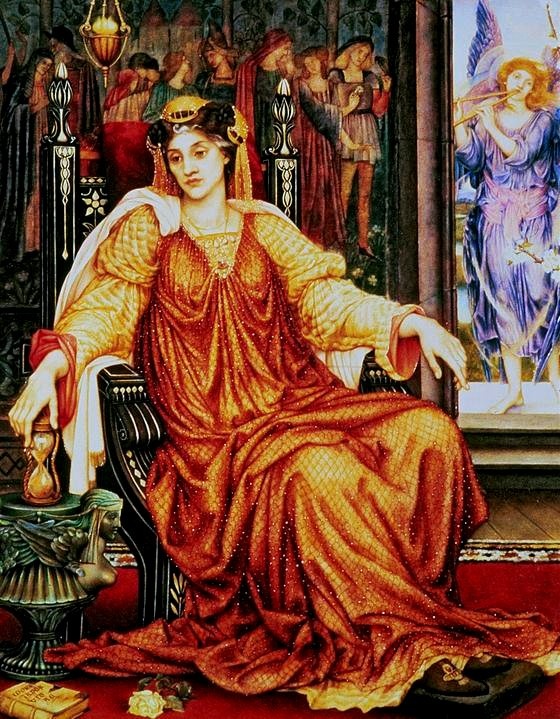 Jane Morris was swept into the Pre-Raphaelite world at age eighteen.  She was La Belle Iseult to…