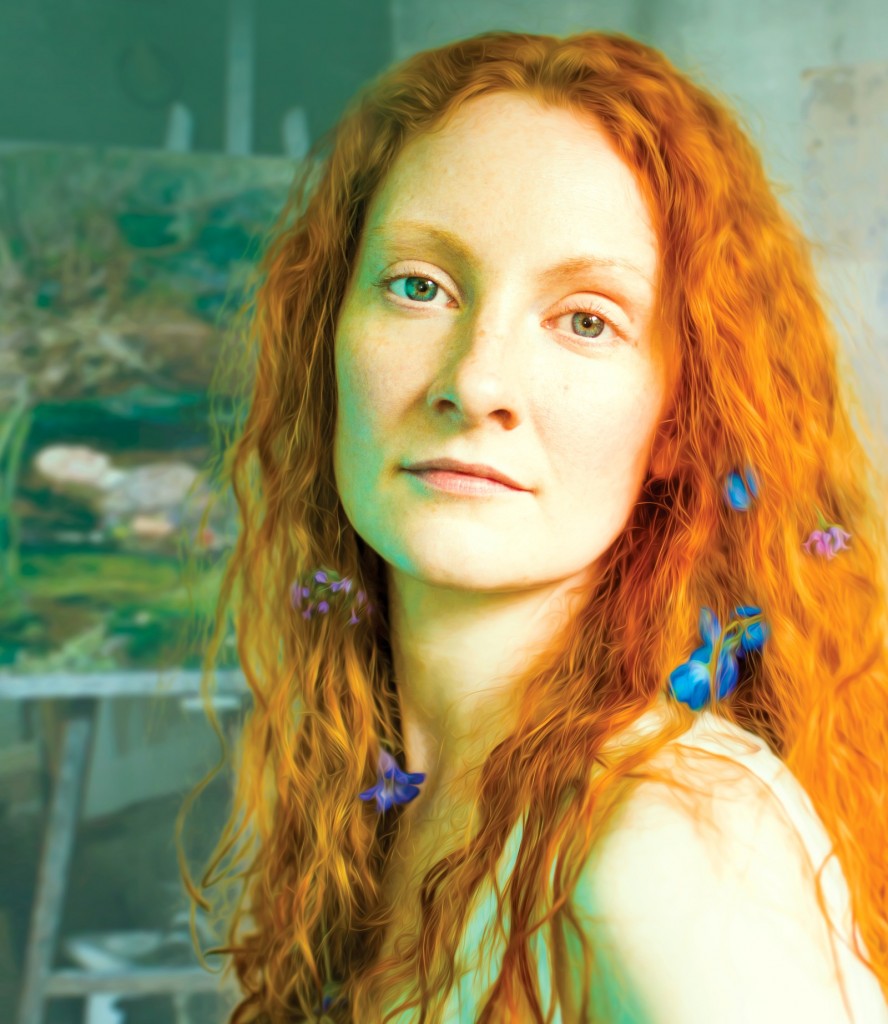 Copperhead Productions and Peter Huntley Productions present
THE WORLD PREMIERE OF
LIZZIE SIDDAL
A NEW PLAY BY JEREMY GREEN
AT THE ARCOLA THEATRE
from Wednesday 20 November – Saturday 21 December 2013
The Victorian art world.
'To yearn for something – doesn't that make life more intense?'
Lizzie Siddal, a new play about the woman who was 'Ophelia' in Millais' famous painting, will open at the Arcola Theatre on Wednesday 20 November 2013 (press night Friday 22 November) it was announced today.
London, 1849. Lizzie is plucked from the obscurity of a bonnet shop to model for the Pre-Raphaelite Brotherhood – an intoxicating group of young painters bent on revolutionising the Victorian art world.  Inspired by their passion, Lizzie throws herself headlong into their lives and their art. She nearly dies in the creation of 'Ophelia', but the painting is a triumph. Lizzie wants more and dares to dream of being an artist in her own right. Falling in love with the charismatic Dante Gabriel Rossetti, she becomes his muse, and finally fulfils her dream of being an independent artist. But independence isn't always what it seems, love can be fickle and all art is a kind of deception. Lizzie is betrayed, and her response sparks a devastating denouement that still stirs debate to this day.
An enigmatic cult figure, Lizzie's life continues to inspire books, blogs and articles. Lizzie Siddal charts her true and dazzling trajectory from model to lover to artist, to a tragic figure in her own right, bringing her story to life on stage for the very first time.
'Ophelia', by British artist Sir John Everett Millais, is one of the world's most popular and recognisable paintings. Currently on display in Tate Britain's permanent collection, it depicts the tragic drowning of Ophelia in Shakespeare's Hamlet. It has an estimated market value of around £30 million.
Jeremy Green's plays include Snakes at the Young Vic Theatre; The Wolfgang Chase for BBC radio (described by The Times as "something quite remarkable, done with extraordinary delicacy") and Fairy Tale at the Pleasance Theatre.
Lizzie Siddal will be directed by Lotte Wakeham, currently Associate Director of Matilda in the West End and on Broadway. Recent credits include The Other School for NYMT at St James Theatre, The Kissing-Dance at Jermyn Street Theatre (for which she was nominated for Best Director at the Off West-End Awards) and comedy show Before They Were Famous for BBC Radio 4.
The role of Lizzie Siddal will be played by Emma West, with full casting to be announced. Emma's recent stage credits include Improbable Fiction at Buxton Opera House and UK Tour, TwoThousandAndSex at Drill Hall, Recipe for a Perfect Wife at King's Head Theatre and She Stoops to Conquer at the Yvonne Arnaud theatre and UK Tour.  Film credits include The Other Boleyn Girl.
Lizzie Siddal is written by Jeremy Green and directed by Lotte Wakeham with design by David Woodhead and lighting design by Howard Hudson. It is produced by Copperhead Productions and Peter Huntley Productions.
For further press information please contact Mark Senior on 07446 169 997
or mark@markseniorpr.com
LISTINGS
WEDNESDAY 20 NOVEMBER – SATURDAY 21 DECEMBER 2013
ARCOLA THEATRE
24 Ashwin Street, London E8 3DL
Performances: Monday – Saturday 7:30pm, Saturdays 2:30pm
Tickets: £19, £15 previews/concessions
Pay What You Can: Every Tuesday (except 17 December 2013)
Box Office: 020 7503 1646 | www.arcolatheatre.com
ON SALE NOW