Margaret Hannay, sugarplum of the universe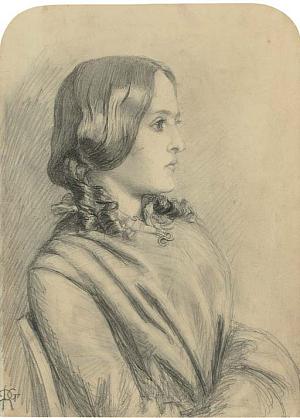 Scottish author James Hannay once described his wife Margaret as the 'sugarplum of the universe'.   Dante Gabriel Rossetti captured the sugarplum's beauty in the sketch above, drawn a few weeks before the couple wed.
Margaret also appears as Beatrice in the original watercolor Dante's Dream at the Time of the Death of Beatrice (1856).  In the later oil painting, Rossetti replaced Margaret with Jane Morris.