On the Pre-Raphaelite Sisterhood Facebook Page, Alexandrion Drallipo kindly shared images discovered from The Uninvited.  I've never seen The Uninvited, but the synopsis at IMDB says "Anna Rydell returns home to her sister (and best friend) Alex after a stint in a mental hospital, though her recovery is jeopardized thanks to her cruel stepmother, aloof father, and the presence of a ghost in their home."
Three new screen caps have been added to the Unexpected Pre-Raphaelite Sightings list.  Here's a preview for you, with La Belle Dame Sans Merci (by Sir Frank Dicksee) seen in the background.  I'm not familiar with this actress, but I find her beautiful!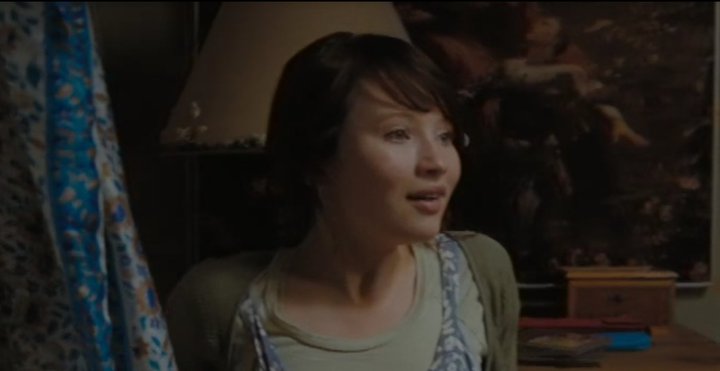 I am enjoying the interaction with other facebook users through our page and I am grateful that so many people have shared links, images and comments there.  Here's a link to the photo page, where people have not only shared Pre-Raphaelite photos, but their own Pre-Raphaelite inspired projects.