New Pre-Raphaelite Sighting: Thomas Crown Affair
Alexandrion Drallipo (and her excellent Pre-Raphaelite eye) has once again given me a wonderful sighting for the Unexpected Pre-Raphaelite Sightings list.  Thanks for the screen cap!
This is from The Thomas Crown Affair (1999) with Pierce Brosnan and Renee Russo.  Unfortunately, my mind has gone blank and I can't identify the painting.  It looks like a Burne-Jones to me, but if anyone knows I hope you will post a comment.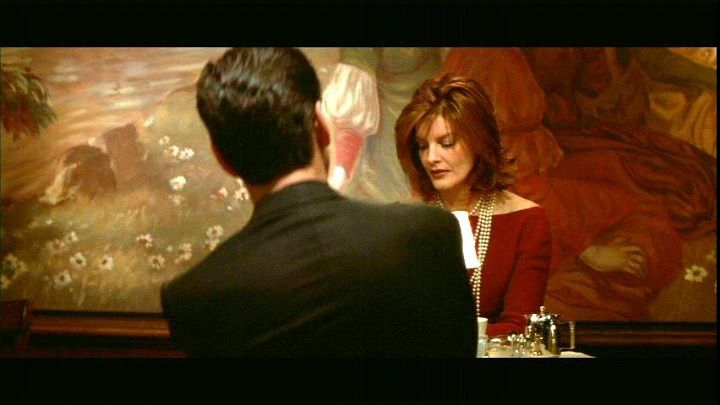 At a different point in the film, you can see The Mirror of Venus by Burne-Jones, visible below around the 2:13 mark

–