"Go to nature in all singleness of heart… rejecting nothing, selecting nothing and scorning nothing; believing all things to be right and good, and rejoicing always in the truth."

Modern Painters, John Ruskin
As I contemplate Earth Day, I'm mindful of a thread that ties today's world with the 19th century artists who painted in the Pre-Raphaelite style – namely a fascination for nature, and the desire to celebrate it in their work.
Growing up in Texas, my childhood was filled with imposing oaks and scented pines. Daily life was climbing trees or riding bikes on a familiar dirt road. The crisp autumn air of Friday night football games, flying kites in the renewing breath of a spring wind, or just sitting quietly in my own backyard with the magic of Central Texas fireflies – all are part of who I am.
Now living in Southern California, my husband and I enjoy the inspirational thrill of strolling to the beach at sunset to say goodnight to the sea. We're surrounded by beautiful hiking trails, a dazzling variety of flora, and coastal wildlife. We feel so blessed to live in this paradise.
Circumstance has offered us these experiences, but we're acutely aware that many people live with poor water quality, pollution, and countless situations that obscure their ability to experience the beauty of our world.
This is where art plays a crucial and healing role – providing a gateway to beauty that can inspire and inform. And we must create to inform, because as humans, we are stewards of the world.
My husband, our dog, and I have another neighborhood sojourn that we refer to as our "magical walk" because it's a uniquely charming odyssey, complete with a secret passageway that connects two leafy lanes in such a way that we pass from one world into another, like Alice through her looking glass.
On one of our recent magical walks, I was particularly moved by the roses below that I've probably passed by several times without noticing. But on this day, there was something in the air – a day when what once seemed mundane is suddenly enchanting. There's a compulsion to slow down and savor every moment.
In that moment, I was a 21st century counterpart of the nameless woman in Waterhouse's Soul of the Rose, capturing this tenuous and ephemeral beauty of a pink bloom.
Art does have its limitations. As evocative as they can be, modern photos or 19th century paintings can't capture the scent or the softness of the petals. The sheer gift of such a magnificent creation – born of a seed, gathering strength, growing, thriving, enjoyed for a time and then gone – can only be relished in a single instant of reality.
Then, my husband and I walk along the coast. Am I Miranda of The Tempest, pondering a brave new world? No, I'm simply me, but my worldly experience is enhanced by art.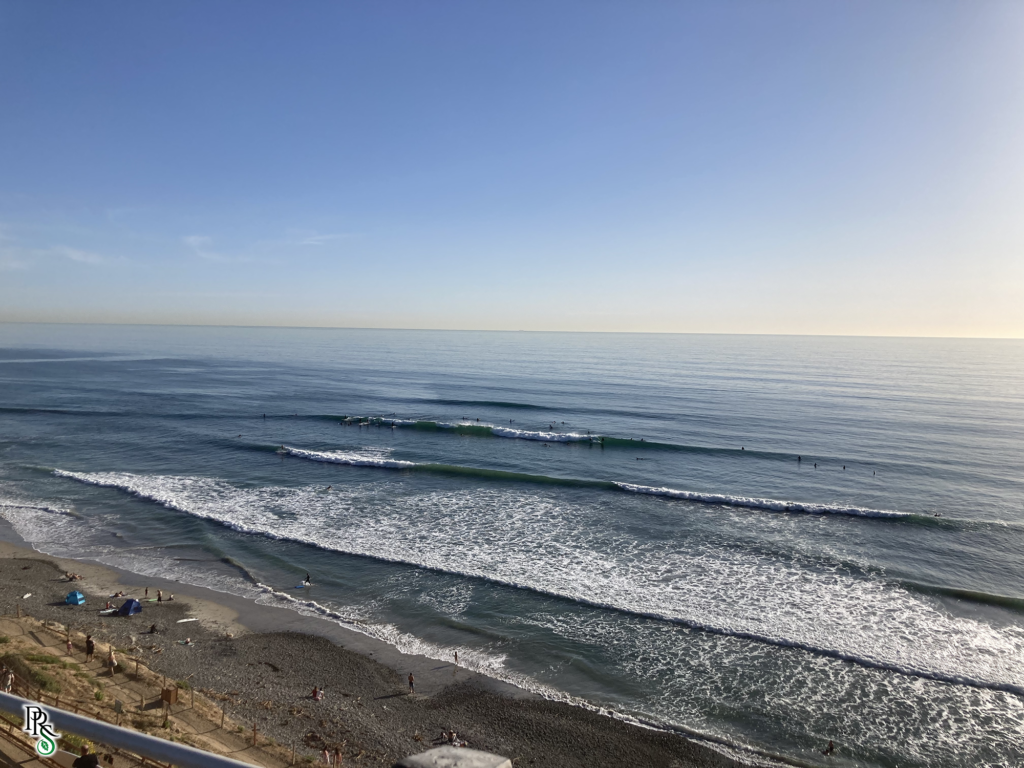 I'm painting a rosy picture of my current life (pun intended) but like the cycles of nature, my life has had its share of tempestuous ebbs and flows. Like the foliage I so enjoy, my roots have fought hard to dig deep and persevere despite many challenges.
Earth Day is about awareness, conservation, and ways we can reach out and participate in the healing of our world.
My heart is also contemplating the Pre-Raphaelite artists who created nature-inspired art in their evolving universe. In the midst of scientific progress and the Industrial Revolution, they sought to paint nature with extraordinary accuracy, enlisting bold and brilliant color and making a vivid mark on Victorian society, and beyond.
Which leads me to wonder – what mark, if any, will we make?
Whether in Texas or California, my soul is the source of lifelong desire to soak up the world around me. Every breeze carries a story and bathes a moment that will never come again. I sense the fingerprints of God surrounding me in all the majesty of nature and I'm unable to turn a blind eye.
We have to protect the Earth, and along with that, we must protect each other. It's painful to linger on the many ways people suffer, and how much hate we see in our society.
We can't just focus on our physical environment without being willing to make real changes within ourselves, opening our hearts to those in need and our ears to those with different points of view.
We don't merely occupy Earth, we are Earth.
I wish I could offer you revelatory advice or a brilliant call to action. Instead, I merely hope that you consider my plea: Let's cultivate a spirit of love, peace, and humility with our world, and with each other.
"I felt my lungs inflate with the onrush of scenery—air, mountains, trees, people. I thought, "This is what it is to be happy."

The Bell Jar, Sylvia Plath