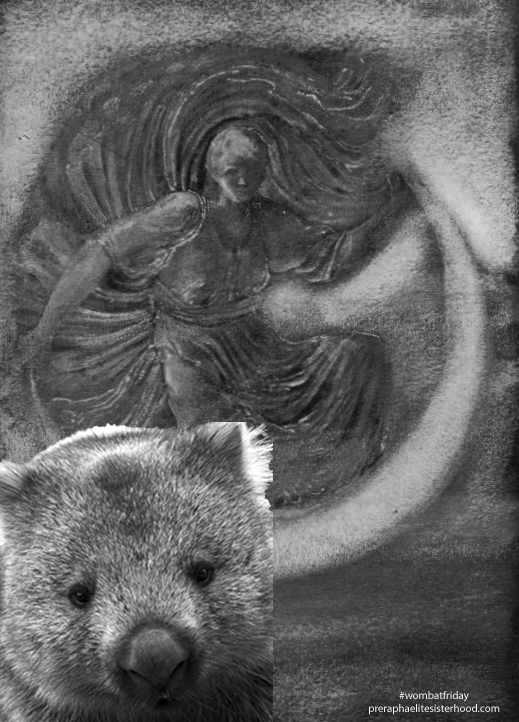 This week, Wombat Friday falls on Friday the 13th AND a full moon.  Our wombat hero visits Luna by Sir Edward Burne-Jones.
You can follow the weekly #wombatfriday madness on Twitter (here's the #wombatfriday hashtag link; you can follow me on Twitter as @beguilingmerlin). If you are a Facebook user, connect with me on the Pre-Raphaelite Sisterhood page.
New to Wombat Friday?  
Kirsty Stonell Walker's post gives an excellent explanation about Wombat Friday and Dante Gabriel Rossetti's obsession with wombats.
And for critics of Wombat Friday:  The Defence of Wombat Friday