A few weeks ago, on a whim, I celebrated the fact that it was Friday by posting a photo of a wombat.  Then the lovely Madeleine Pearce (@nouveaudigital) tweeted the hashtag #wombatfriday, probably not realizing that she is only encouraging my childish antics and now I can not stop.
This week, the wombat brushes up on his Hamlet.  I think he knows how much I am looking forward David Tennant's episode of Shakespeare Uncovered tonight.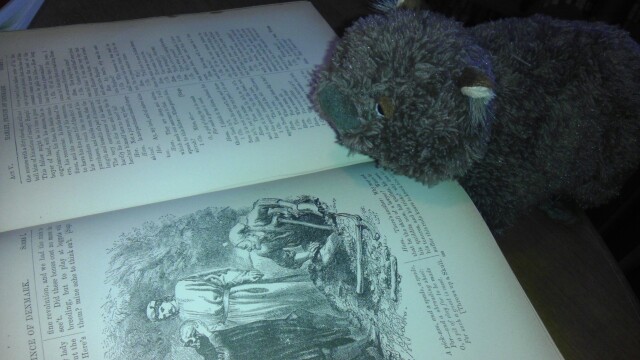 I was remiss in not posting last week's wombat here on the blog, but I post regularly on Facebook and Twitter if you'd like to follow me.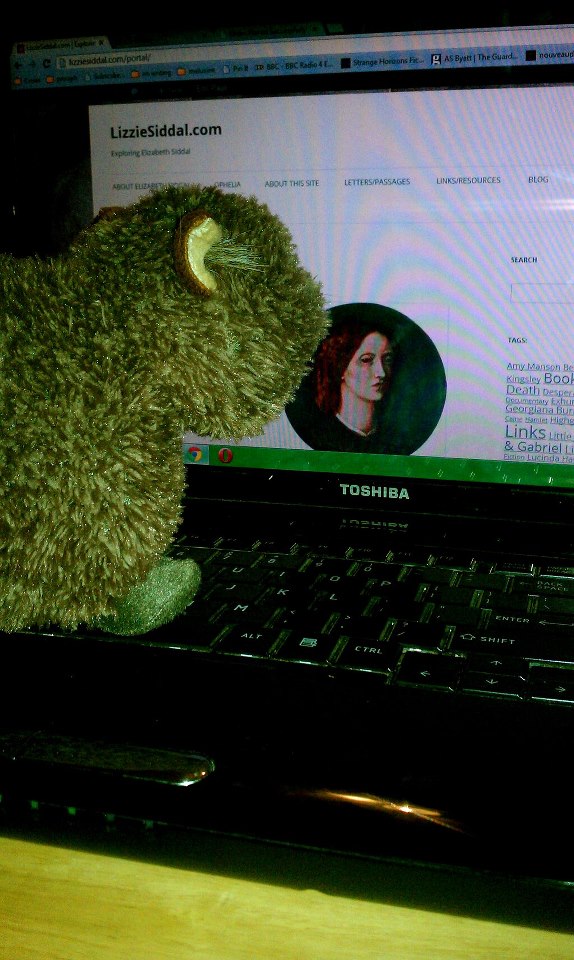 If you are new to this blog or new to the Pre-Raphaelites, you may wonder why wombats are so appealing.  Other than the fact that they may possibly be the cutest creatures on the planet, it stems from Dante Gabriel Rossetti's passion for them. Who says we can't have some fun with it?
Oh, and if you haven't seen it already, read Verity's post on passion, Rossetti and Gormenghast:  When I am queen, I will burn down the castle