The Beyond the Brotherhood: The Pre-Raphaelite Legacy exhibition is currently running at the the U.K.'s Southampton City Art Gallery until Feb. 1, 2020, after which it will move to the Russell-Cotes gallery from February 21 until June 21, 2020. The exhibit's accompanying softcover catalog is the latest addition to my bulging Pre-Raphaelite bookshelves, and it has delighted me to no end.
I was thrilled by the preface, which was written by one of my favorite artists, Alan Lee. Lee's intricate illustrations for the Lord of the Rings have brought Middle Earth to life in the hearts of fans everywhere. His work in Faeries (1978) is a touchstone for countless fans of fantasy and folklore.
Lee captivated me with a tale of his memories of when and how he discovered the 19th century artists that informed his own passion and creativity. I'm grateful for the glimpse into his young psyche – seeking out seemingly forgotten and overlooked artists in rare bookshops, eagerly studying their works and techniques wherever he could find them.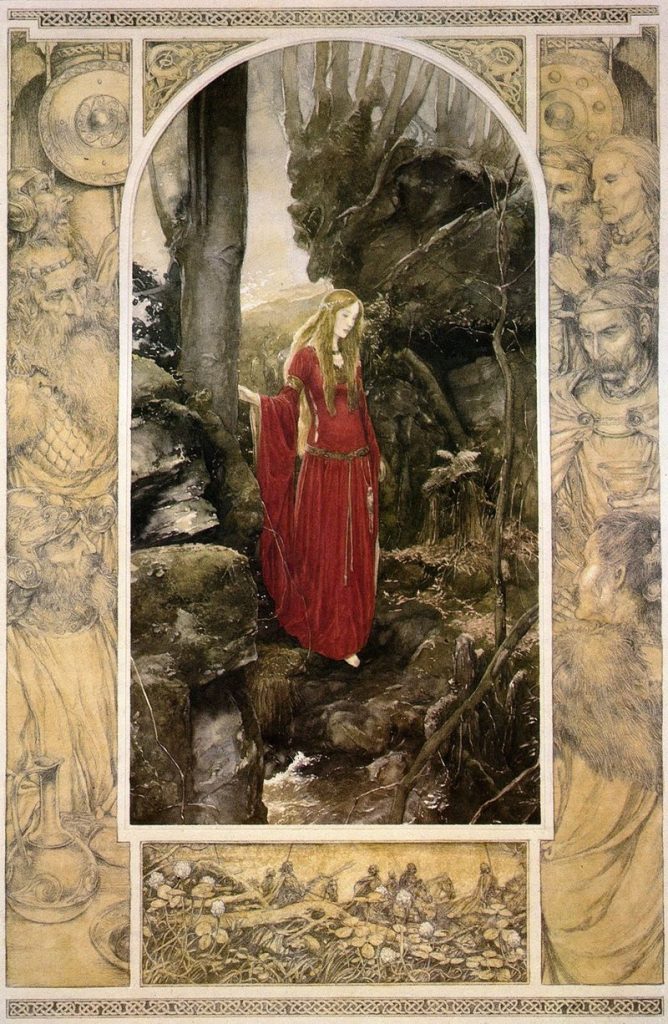 Connecting Lee's work with that of the Pre-Raphaelites is no great stretch – there's Pre-Raphaelite DNA ingrained throughout the fantasy world. A gossamer thread ties the fiction of William Morris to Tolkien. That same thread branches out, like an elegant web, tying Pre-Raphaelite inspirations not only to Lee, but the fantastic worlds of Labyrinth and Dark Crystal, created by Jim Henson and Brian and Wendy Froud. Lee's introductory words set just the right tone for Beyond the Brotherhood and extend an enticing invitation to jump in. (Not that I need much encouragement.)
Pre-Raphaelitism can be tricky to define. If we attempt to pin it down and define it by the techniques used, then it wriggles out of our tenuous grasp. Neither can we narrow it down solely by subject matter, although for the most part, that seems to be the least-risky strategy.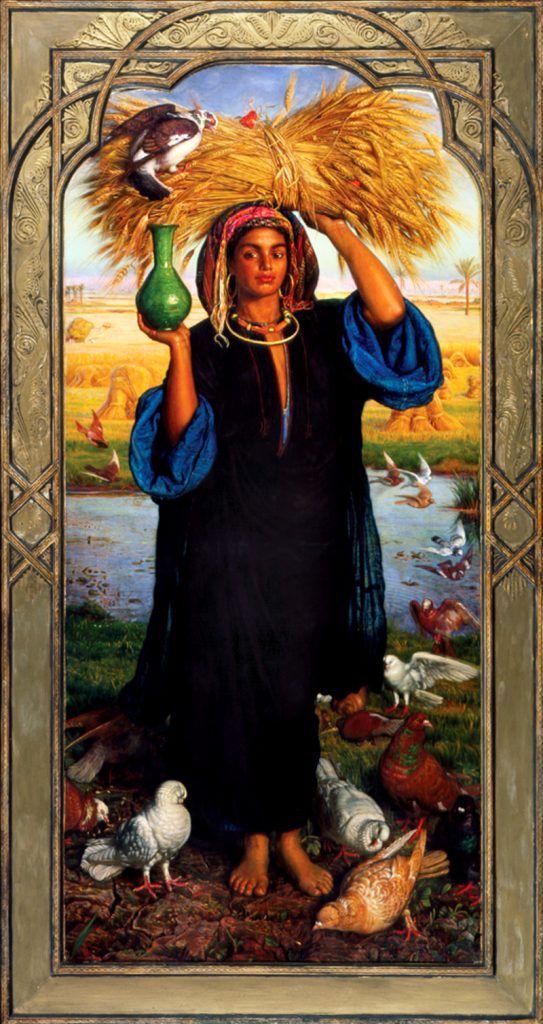 By its very nature, Pre-Raphaelite creations are an art form of both revolution and evolution. Seven young idealists revolted against the staid, formulaic art work of their day; what they set out to do became a sort of beautiful and mysterious Hydra, evolving and expanding, as must be expected when so many talented chefs are in the kitchen.
A Hydra. I think it's an apt metaphor for Pre-Raphaelite art – a multi-headed creature, able to regenerate a head if it happened to be lopped off. How else would you describe an art movement that gave us not only the work of the original Brotherhood, but also influenced Aestheticism, Symbolism, and Art Nouveau?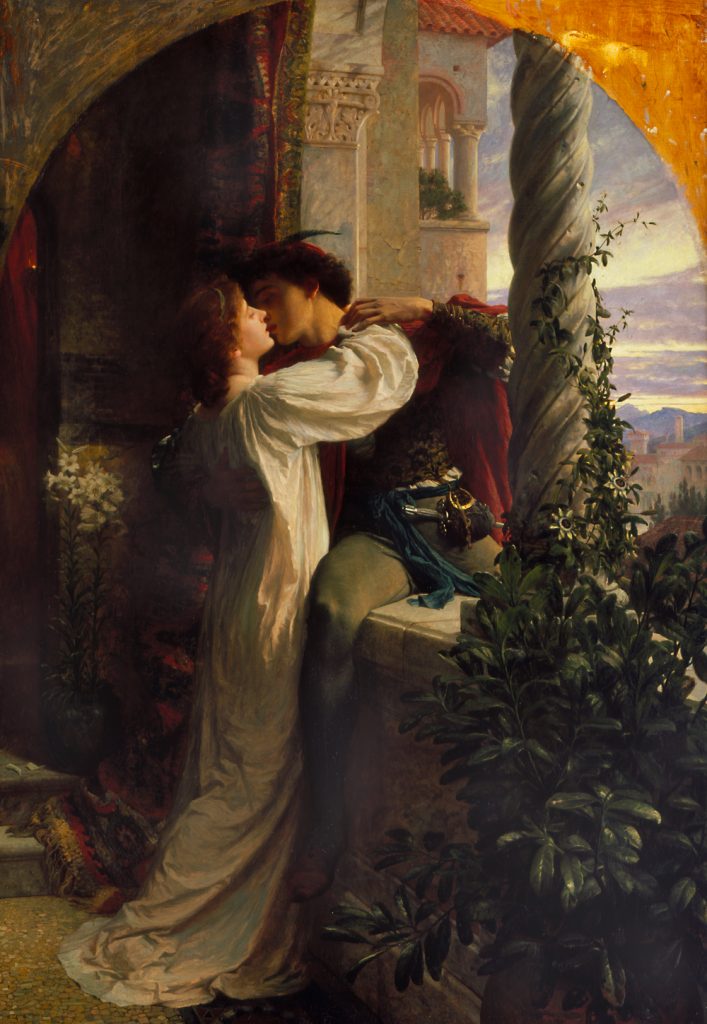 As difficult as it may be to define Pre-Raphaelitism, the The Pre-Raphaelite Legacy catalog does so impressively and incrementally. Presented in thematic sections such as "Pre-Raphaelite Values," "Pre-Raphaelite Circles," and "Neo-Pre-Raphaelites: academics and artist-craftsman," the contributors offer a keen perceptivity, understanding, and genuine reverence.
Beyond the Brotherhood then travels seamlessly from the works of the Pre-Raphaelites to contextualizing the women involved in the movement with a superb essay by Kirsty Stonell Walker. She insightfully describes the roles of women in Pre-Raphaelite art, as well as how we view them – a subject that is near and dear to my heart.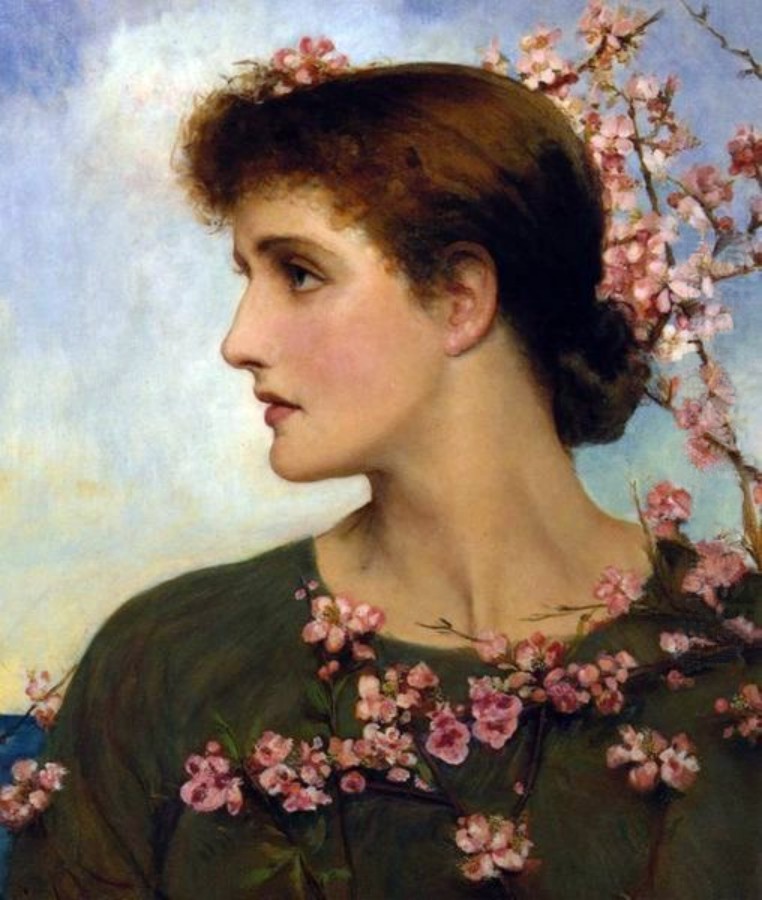 The catalog's journey culminates with an exploration of Pre-Raphaelite art in the twentieth and twenty-first centuries, as Anne Anderson introduces us to the Ruralists in an essay about Peter Blake and his contemporaries, followed by a look at fantasy artists of the Froudian ilk, an ending piece that circles back to Alan Lee's preface in a very satisfying way.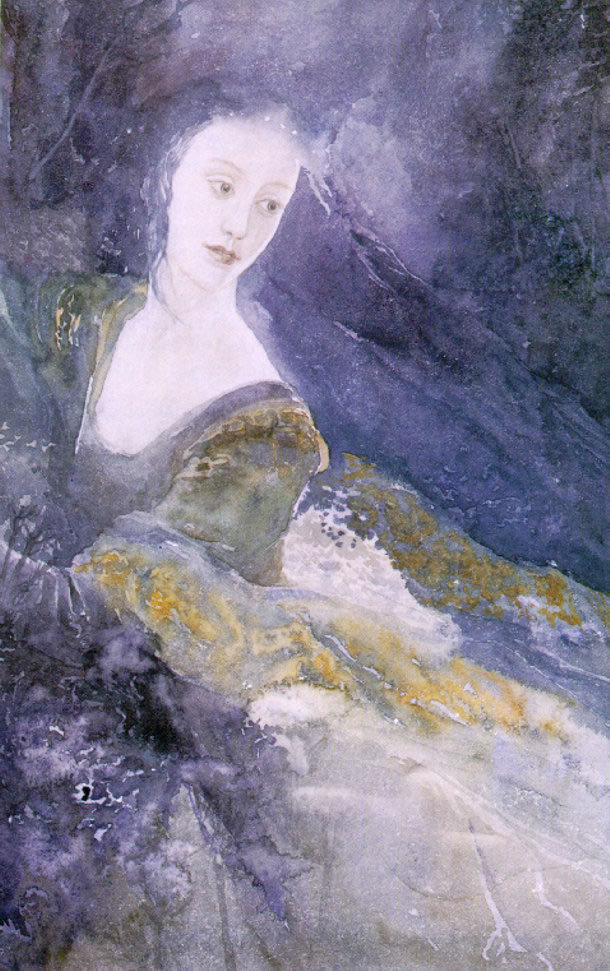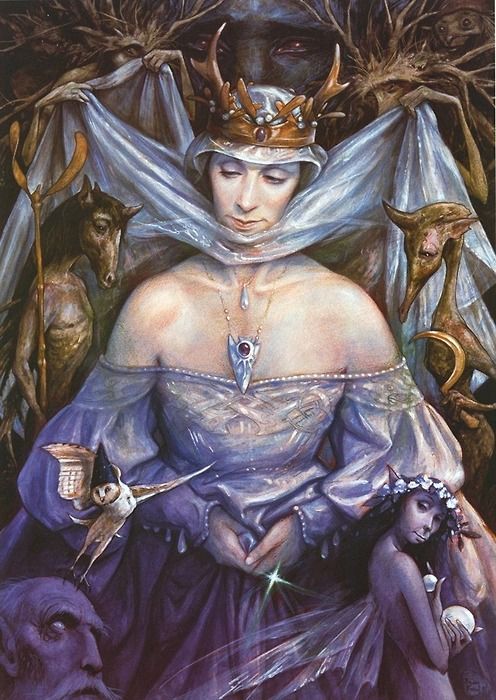 With contributions from the Rupert Maas, Rebecca Moisan, Kirsty Stonell Walker, and Anne Anderson, Beyond the Brotherhood: The Pre-Raphaelite Legacy is an in-depth look at the myriad ways Pre-Raphaelite art developed and expanded over time. Richly illustrated and expertly written, it's a book that is well worth the purchase, especially if a trip to the exhibit itself is not in the cards for you.