Evelyn De Morgan, the niece of Pre-Raphaelite artist John Roddam Spencer Stanhope, showed an aptitude for drawing at a young age, taking art lessons by age fifteen and submitting prize-winning studies at both South Kensington and the Slade Schools.
When she married ceramicist William De Morgan, the two lovestruck artists forged a bond and dedicated themselves to filling the world with beauty.
Evelyn's work often contains allegorical themes, and the pieces she created during both the Boer War and World War I reflect her pacifist ideals.
Much of Evelyn's art shows the influence of her travels in Italy. Her gorgeous Flora draws inspiration from both Botticelli's Primavera and The Birth of Venus, blending aspects from two iconic Botticelli pieces that are very similar to each other. In doing so, De Morgan creates a fresh take on Flora, folding in her admiration for early Italian art.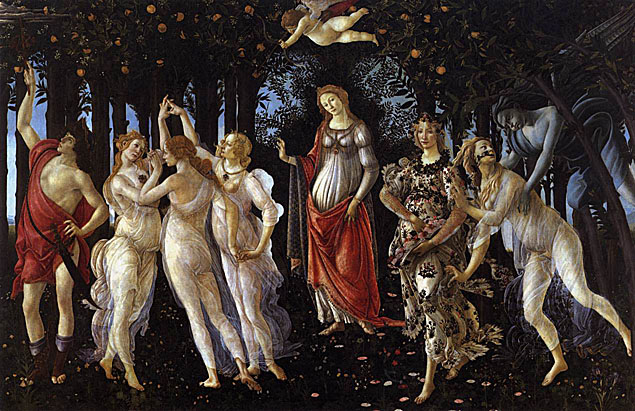 Evelyn also painted one of the most famous Pre-Raphalite beauties, Jane Morris, decades after Jane's fame as Rossetti's muse.
Like her Pre-Raphaelite predecessors, Evelyn gravitated to the depiction of narratives based on literature, legends, and myths, but she creatively and innovatively also depicted her Spiritualist concepts. These are often shown using beautiful women to personify intangible qualities such a the soul, love, or hope.
Evelyn's use of symbolism was also a reflection of the freedom she experienced as an artist. She and her husband had grown quite comfortable financially and she had the good fortune not afforded to most female artists at the time – the ability to express herself freely and to choose her own subjects.
---
Evelyn De Morgan Posts