Evelyn De Morgan's work is wholly her own, but you can see traces of inspiration from the works of Burne-Jones and Spencer-Stanhope. This page at The Victorian Web takes a look at De Morgan's work and the influence of Burne-Jones.
Her mother was the sister of the artist John Roddam Spencer-Stanhope, who became an artistic mentor to Evelyn. She spent a great deal of time with him in Italy, a beautiful country that no doubt appealed to her young, artistic eye.The De Morgan Centre (http://www.demorgan.org.uk) describes Evelyn and her husband, William De Morgan as "true renaissance people" who were interested in spiritualism, the Suffragette movement, and prison reform. The couple were both pacifists, and I was happy to stumble upon this webpage that highlights her anti-war paintings.
A favorite De Morgan painting of mine is Deianira, the second wife of Hercules and the subject of the play Trachiniae by Sophocles.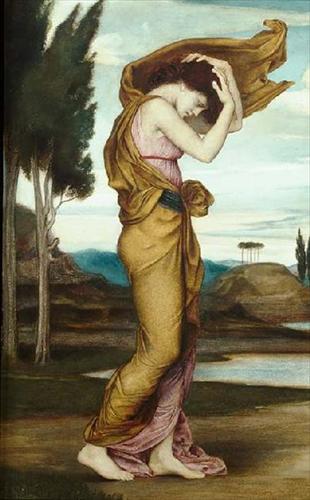 To come full circle with the Pre-Raphaelite theme, here is a beautiful portrait Evelyn De Morgan did of Jane Morris: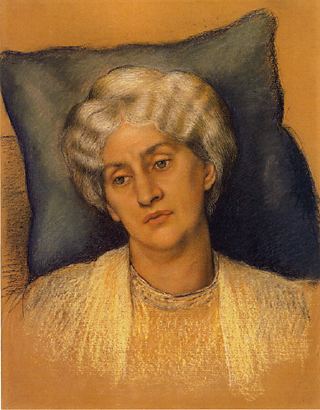 A female artist whose work was influenced by Pre-Raphaelitism drawing an older Jane Morris, whose features have become almost synonymous with the very word Pre-Raphaelite.