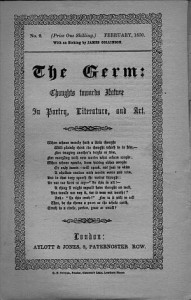 In 1849, the newly formed Pre-Raphaelite Brotherhood decided to start a magazine to help support and explain their artistic perspective.  The Germ had a short run of only four issues,  with the final two issues appearing under the title Art and Poetry: Being Thoughts towards Nature Conducted Principally by Artists. In 1898, an American named Thomas B. Mosher printed limited edition copies of The Germ.  In 1901, another facsimile was printed with a preface by William Michael Rossetti.
One of Dante Gabriel Rossetti's contributions to The Germ was a short story called Hand and Soul.  Not only does it  offer a glimpse into the young Rossetti's beliefs and aspirations (he was only twenty one) but it seems to be the only work of fiction to illustrate the essence of what he considered to be the Pre-Raphaelite ideal.  Through the tale, Rossetti's message to artists is that art should be the expression of your own soul.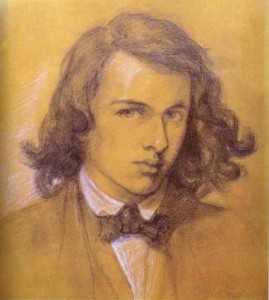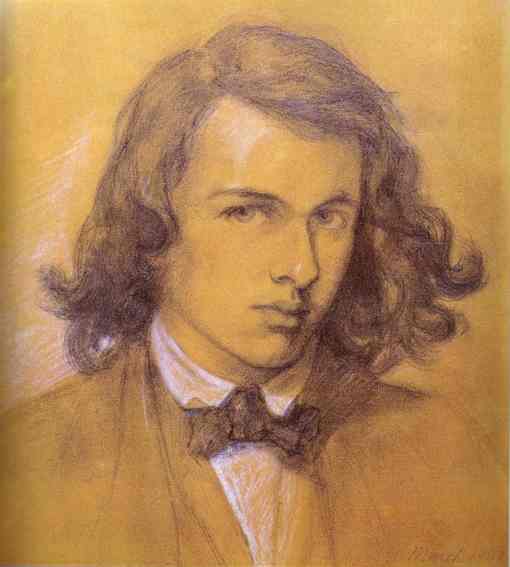 Hand and Soul is the story of fictional 13th century artist, Chiaro dell'Erma.  Chiaro has dedicated his life to art and has made a name for himself.  But even after several years of success, "the weight was still at his heart" and he still feels the same painful longing and desire that he experienced in his youth. He vows that from that moment on, he will only create works of "moral greatness that should influence the beholder".  But this moral endeavor also fails to satisfy; his work suffers and is described as cold. The weight still plagues his heart. "Fame failed me; faith failed me," says Chiaro.
A vision of a woman appears to him. "It seemed that the first thoughts he had ever known were given him as at first from her eyes, and he knew her hair to be the golden veil through which he beheld his dreams." She is the embodiment of his own soul.
"I am an image, Chiaro, of thine own soul within thee.  See me, and know me as I am."  After speaking with him about his struggles, she advises him to paint her as she appears to him, "so thy soul shall stand before thee always and perplex thee no more." The message is that creating art for fame alone does not satisfy, neither does painting with a high moral purpose.  Art should be created from the soul, for the soul.
Below is my own copy of Hand and Soul, printed by the American mentioned earlier.  Thomas B. Mosher has been called the 'Pirate Prince of Publishers'.  Taking advantage of a copyright loophole, Mosher was able to publish British works that had not previously been printed in America.  My own copy dates to 1906 and is in excellent condition.  Piracy aside, Mosher was indeed a book lover and was committed to the craft of bookbinding. It is a small volume that almost fits in the palm of my hand.  I don't have any knowledge about previous owners, but as I handle it I am struck by the size of it and am amazed that after over 100 years, it is still in wonderful condition.