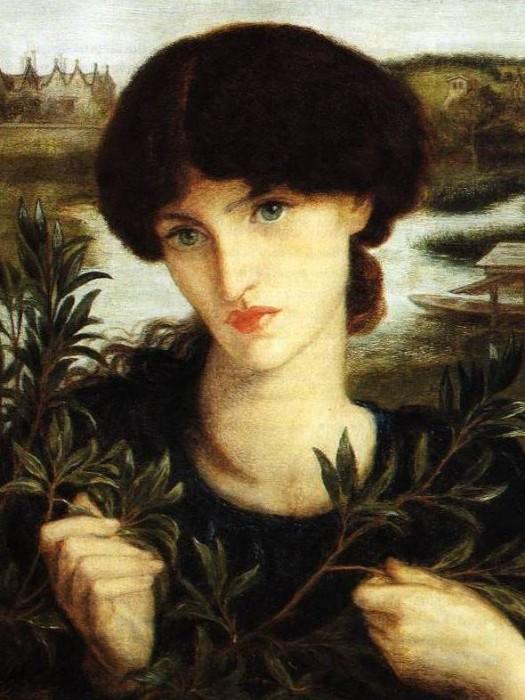 Water Willow is one of my favorite depictions of Jane Morris by Dante Gabriel Rossetti.  Her face has a tender, graceful appearance. The setting is sentimental; DGR and Jane used to take walks in the area around Kelmscott.  Kelmscott Manor can be seen in the left top corner of the canvas, Kelmscott church is in the right.
Jane Morris died one hundred years ago this month.  To commemorate the centenary of her death, artist Margje Bijl will be exhibiting her work, which shows a series of self-portraits, staged and photographed in William and Jane Morris's former homes. Referring back to Jane's life story, Margje Bijl makes Jane's environment her own.
11 January to 9 March 2014
A Memory Palace of Her Own at the William Morris Gallery
Previous posts on Margje Bijl's work: Reflections on Jane Morris and The Handwriting of Jane Morris.
Margje Bijl's website: reflectionsonjanemorris.com