Image of the Week: Head of Mrs. Eaton by Joanna Boyce Wells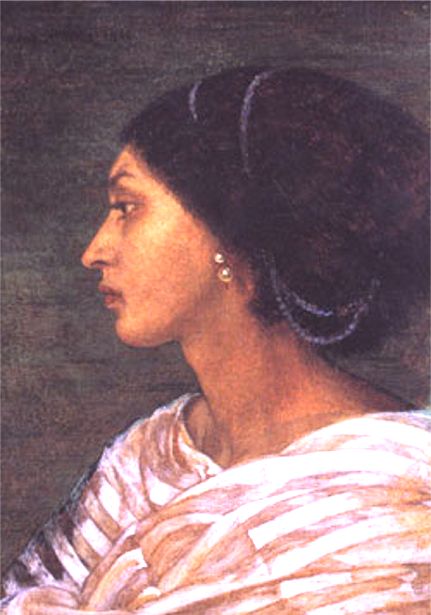 Head of Mrs Eaton served as a study for A Sybil.  Joanna Boyce Wells was planning A Sybil for the Royal Academy in 1862. but it was left unfinished at the artist's death.  Several of Wells' works were later destroyed during a World War II bombing in Bath.
Fanny Eaton sat for several artists and appears in works by Simeon Solomon, Rebecca Solomon, Frederick Sandys and John Everett Millais.  You can barely see her in Dante Gabriel Rossetti's The Beloved, but she is there. Stella Halliwell has written an excellent post about Eaton at Travels in Art and Aesthetics.  See Fanny Eaton: The Forgotten Pre-Raphaelite Stunner.