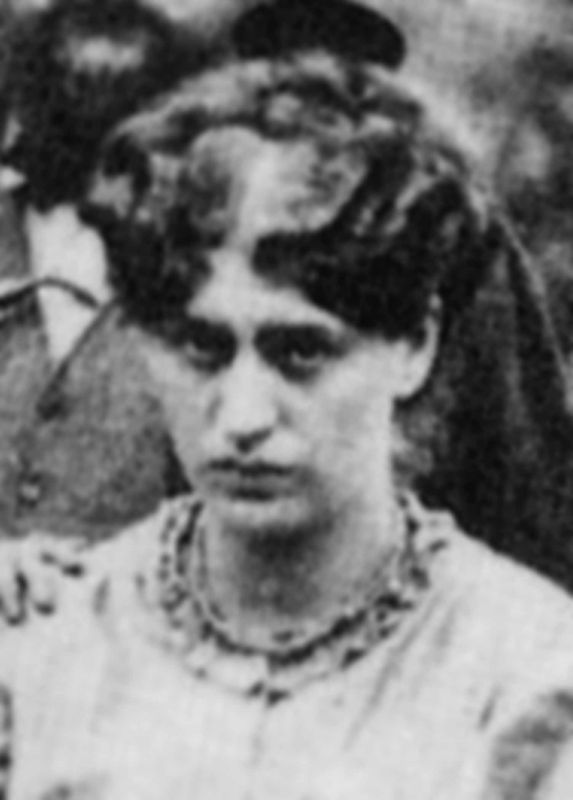 "I have cropped this picture from the 1874 photo of the Burne-Jones and Morris families. It was not a particularly bright sunny day when the picture was taken (better for reducing harsh contrast and bringing out a wider tonal range) and given the photographic equipment of the time, Jane was probably trying to stay still for several seconds. There are many features that are evident in many of the paintings of her. Perhaps she naturally looks severe when concentrating on something or holding a pose, and distortions are simply Rossetti trying to relax her appearance in his images of her. For someone whose obituary credited her with…'..kindliness, the good sense and the girlish sense of fun that remained hers until the end of her life.' …not much of that is evident in paintings or photos of her."
Regards and happy new year etc,

John
I am grateful that John was kind enough to allow me to share his email with other visitors to the site.  John shares a passion for Elizabeth Siddal and the Pre-Raphaelites, and always has wonderful insights and comments to share (I encourage you to read his most recent comments on Beata Beatrix in this post at lizziesiddal.com).