It's #WombatFriday! Time to celebrate those furry little scamps that were adored by Dante Gabriel Rossetti and friends.
Georgiana Burne-Jones writes about Rossetti's interest in wombats in Memorials of Burne-Jones, vol. I:
"Mr. Prinsep says that the windows in the spaces they were painting were whitened in order to tone the light, and that the whitened glass was covered all over with sketches, chiefly of wombats.  "Do you know the wombat at the zoo?" asked Rossetti; "a delightful creature–the most comical little beast."  He was drawn by Edward in endless different positions and situations, and Rossetti's admiration led him years afterwards to buy a live one and try to make it happy at Cheyne Walk"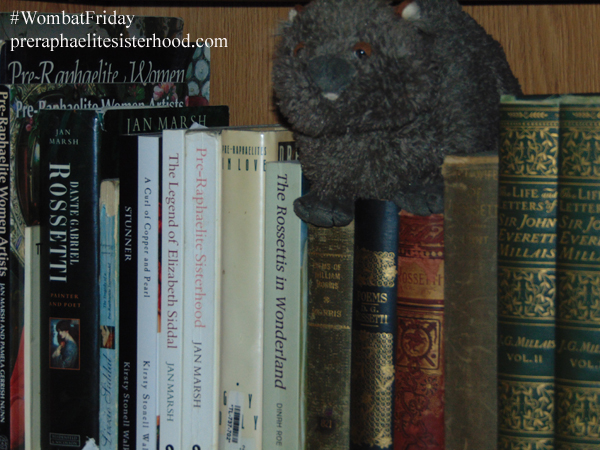 Now for a recap of this week's online Pre-Raphaelite fun.
I posted about the marriage of Millais and Effie Gray.
I started to write a post about unrequited love in Pre-Raphaelite art. Except that's a lot of unrequited love, so I've broken it up into a series of posts. First up, Mariana. 
The Art of Bedlam, a Richard Dadd exhibit, will begin on the 16th of June at the Watts Gallery.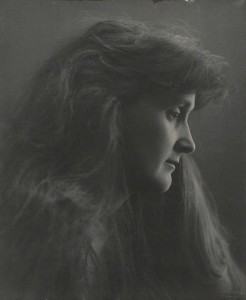 At Understanding British Portraits, Dr. Nic Peeters and Judy Oberhausen have written a guest post about the Victorian photography of Eveleen Myers.
Flaming June News!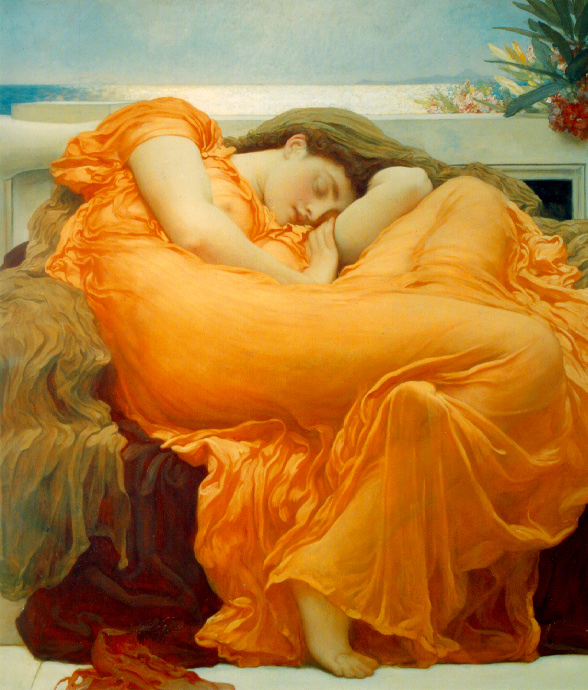 Frederic Leighton's painting 'Flaming June' hangs in the Museo de Arte de Ponce in Puerto Rico. If you live within traveling distance of New York, then start making plans because the iconic painting is making a trip to The Frick collection from June 9, 2015 to September 6, 2015.
I've blogged about 'Flaming June' before at Pre-Raphaelite Sisterhood in The Art of Slumber: http://preraphaelitesisterhood.com/the-art-of-slumber/and Summer Beauty: http://preraphaelitesisterhood.com/summer-beauty/
Exhibit News: http://www.frick.org/exhibitions/flaming_june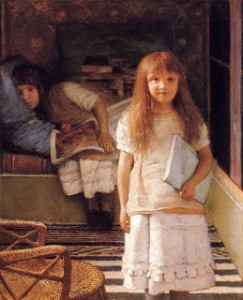 Kirsty Stonell Walker posted about Model Children. And don't miss I'm Your Venus, I'm Your Fire, I'm Your Desire (who else has the Bananarama floating through their head now?)
On June 6th, Mark Samuels Lasner will lecture on 'Collecting the Pre-Raphaelites':
In this illustrated talk, collector, bibliographer, typographer and curator Mark Samuels Lasner will tell of his near forty years of collecting British authors and artists of the period 1850 to 1900, with a focus on the Pre Raphaelites and their circle. What started with the purchase of a Kelmscott Press book as a memento of his first trip to London and a serendipitous gift from the last living person to have known William Morris and Edward Burne-Jones soon got out of hand, resulting in the purchase of more than 9,000 books, manuscripts, letters, artworks, photographs and ephemera that today make up the Mark Samuels Lasner Collection, now on loan to the University of Delaware Library.
Pre-Raphaelite Walk in London Rescheduled
Last but not least, our hero the wombat poses with the Spring 2015 issue of the Pre-Raphaelite Society Review and the PRSUS, the Pre-Raphaelite Society Newsletter of the United States. I'm proud to be a member of the Society and if you are interested in joining, here's information on membership.