Happy  Wombat Friday!  You can follow Pre-Rapahelite Sisterhood on Facebook and Twitter.
This week our hero the wombat appears with two book recommendations:
The Legend of Elizabeth Siddal

by Jan Marsh (nonfiction)
A Curl of Copper and Pearl

by Kirsty Stonell Walker (fiction)
Wednesday marked the anniversary of Elizabeth Siddal's death.  In Dim Phantoms I talk about the Pre-Raphaelite painter, poet, and model and share related links.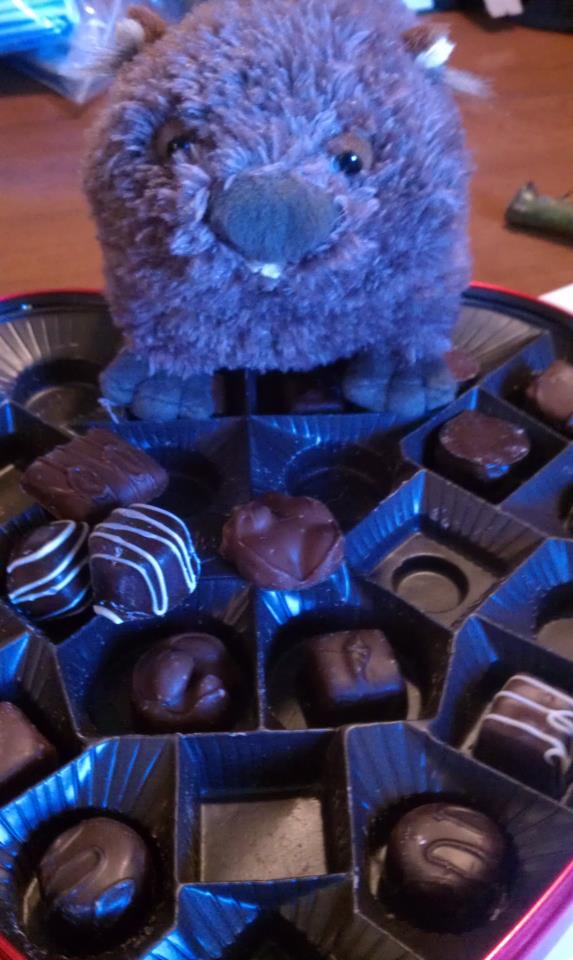 Tomorrow, the world will celebrate Love.  Here's a look at allegories of Love in art.  Love Personified
In anticipation of Valentine's Day, here are several  love-themed posts from Kirsty Stonell Walker:
Everybody Can-Can: Orpheus in the Underworld
I love you all! (Victorian Valentine's cards)
Happy Valentine's Day, oh beloved readers!
National Geographic: Friday the 13th Paranoia Rooted in Ancient History