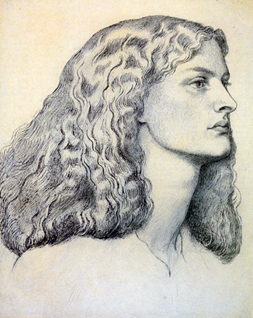 Via The Press Association:
A portrait previously owned by LS Lowry of an "enthralling" artists' muse will go under the hammer next month.
The 1860 drawing of Annie Miller by Dante Gabriel Rossetti (1828-1882) is expected to fetch between £200,000 and £300,000. Annie Miller (1835-1925) was a striking model from a humble background, who "enthralled each artist for whom she sat", auction house Christie's said.
She was the subject of a permanent rift between two of the Pre-Raphaelite Brothers – William Holman Hunt (1827-1910) and Rossetti. The picture will go on sale in Christie's sale of Victorian and British Impressionist Pictures including Drawings and Watercolours in London on June 4.