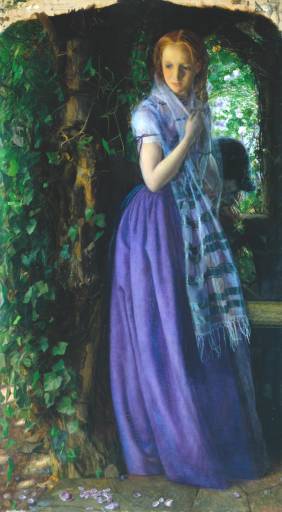 April Love ,  Arthur Hughes  (1855).
William Morris purchased this painting after it was exhibited, narrowly beating John Ruskin who also desired it. The artist exhibited April Love along with these lines from Alfred, Lord Tennyson's The Miller's Daughter:
Eyes with idle tears are wet.
Idle habit links us yet.
What is love? for we forget:
Ah, no! no!