I am grateful for the positive response to the Pre-Raphaelite Sisterhood T Shirts.  And I have to admit, I was a bit nervous when I first added them to the site but immediately received such lovely comments and emails and I thank you for that.  I have to be honest, if you purchase a shirt you are helping my family through a difficult time and it means a great deal to me.
Grace Nuth and Kirsty Stonell Walker are two dear and beautiful friends; a friendship that has in part grown through having this blog.  Here they are, resplendent in their Pre-Raphaelite Sisterhood threads: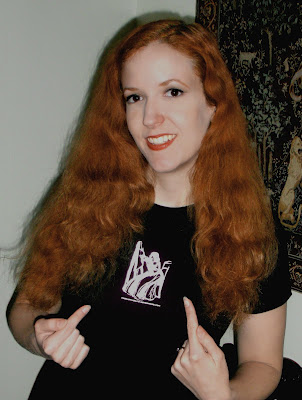 Grace Nuth of The Beautiful Necessity and Domythic Bliss.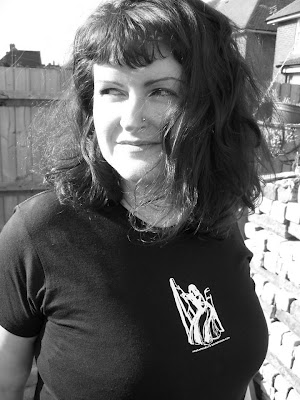 Kirsty Stonell Walker, author of Stunner (revised edition to be released soon) and blogger at The Kissed Mouth.
Pre-Raphaelite Sisterhood T Shirts are guaranteed to make you an Instant Stunner.  Wear responsibly.  Please refrain from swooning and indulging in Laudanum.