Dante Gabriel Rossetti's portrayal of the Annunciation is a continuation of the theme begun in his painting The Girlhood of Mary Virgin. The moment that Mary learns she is to give birth to the Christ child has been depicted in art frequently since the Middle Ages. Rossetti's Ecce Ancilla Domini is shockingly intimate in comparison. We see Mary in a vulnerable position as she sits in her bed with her bedclothes in disarray around her.   Interestingly, Rossetti portrays Gabriel without the stereotypical wings of an angel. Note the diagonal position of the Archangel's lily; its stem points straight to Mary's womb. Rossetti chose a simple composition, presented in stark white and primary colors red and blue.
Rossetti would revisit the story of Gabriel's visitation to Mary again in this 1855 watercolor.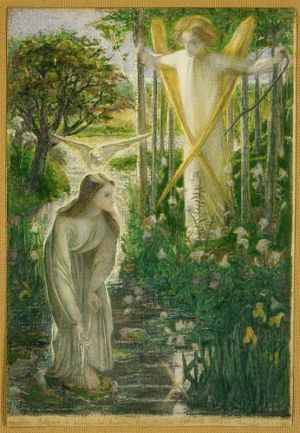 In 1857-58, artist Arthur Hughes painted his rendition of the Annunciation.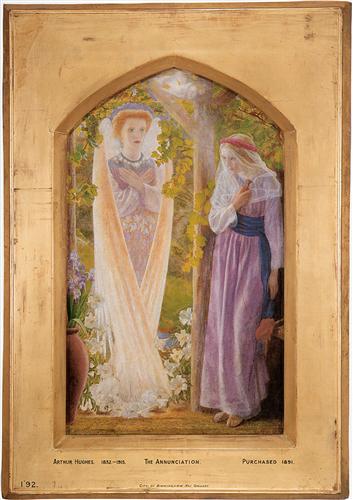 Sir Edward Burne-Jones painted the Annunciation more than once.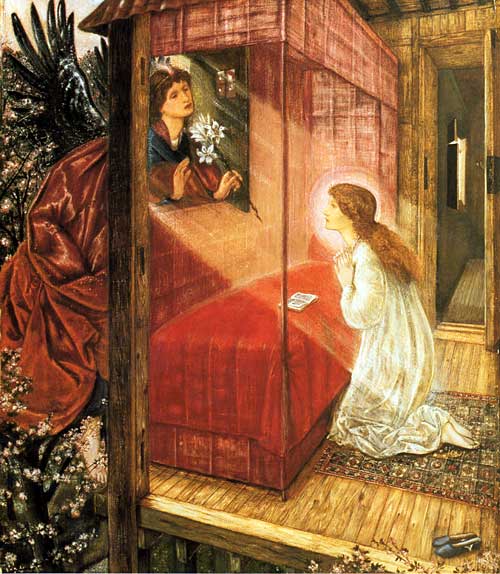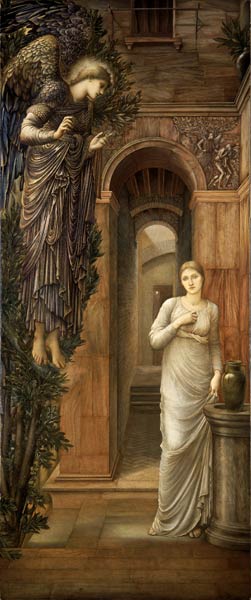 In most Annunciation paintings Gabriel carries a pure white lily, a flower that has frequently been associated with Mary.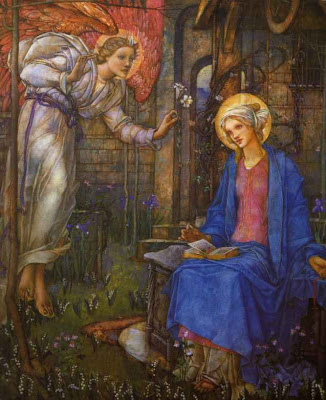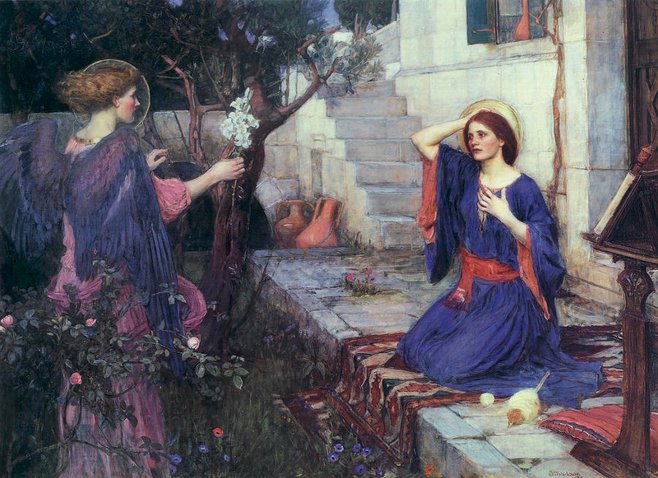 Eve is to blame for mankind's eviction from Eden. Yet women can not be blamed for everything.  After all, Mary was chosen to give birth to the Savior.  I suppose the lesson in that is if a woman is responsible for your downfall, a woman can also bring about your redemption.