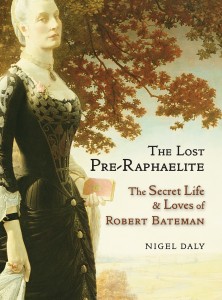 The Lost Pre-Raphaelite is a unique hybrid of biography, mystery, and architectural restoration that is unlike any book I've ever read.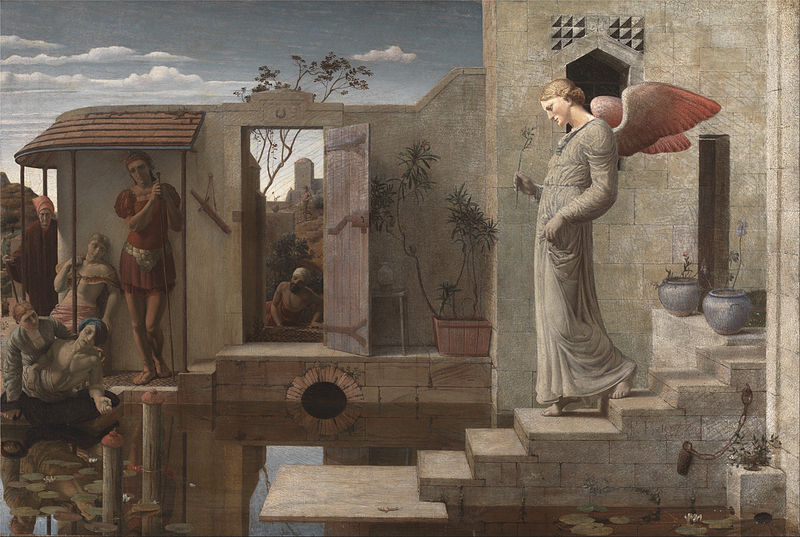 The book has been compared to A.S. Byatt's novel Possession and as a devotee of Byatt's work, I tell you that it lives up to the comparison. When Nigel Daly and his partner Brian Vowles purchased Biddulph Old Hall, the restoration process led to more than resurrecting bricks and mortar. From the rubble of this once stately home, they uncovered questions about the life of artist Robert Bateman.  Assembling the facts of his life gave birth to an intriguing puzzle:  what is the truth behind many of the artist's works and the inexplicable dates included in them?  Why did Bateman abandon his artistic life?  Does the relationship with his wife hold a secret that has been kept for over a century?
The questions raised about Bateman's life are compelling and it's the way that Nigel Daly presents it all that delighted me most.  He takes us along for the journey, allowing us to view each new question and each new discovery as it happens.  The reader takes on the role of the proverbial fly on the wall, so that Daly's interest into Bateman's life becomes our own.  It's fascinating.
I'm frightened of accidentally including spoilers in this post so, at the risk of being annoyingly enigmatic, I will end here. It's a superb book and I hope that it raises interest in Bateman's works.  He is definitely deserving of renewed interest.
Visit the author's website at http://www.nigeldaly.co.uk/ and follow on Twitter at @dalygroup1