Last week, I posted about reading the classic fairy tale Undine, in which a water spirit marries a human in order to gain a soul.  If you seek the enchantments of water-women, then a dose of Burne-Jones is in order:
The Sea-Nymph: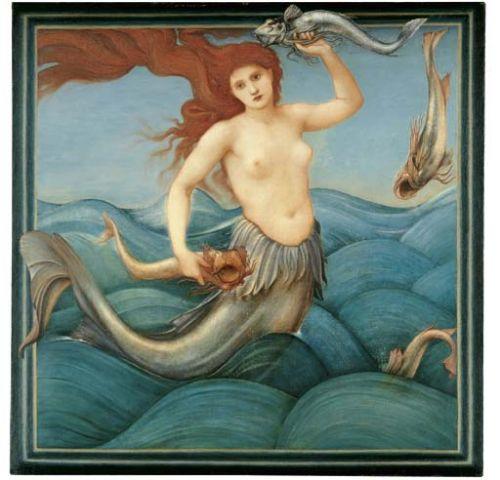 One of the most haunting images I've ever seen, The Depths of the Sea:



The Mermaid: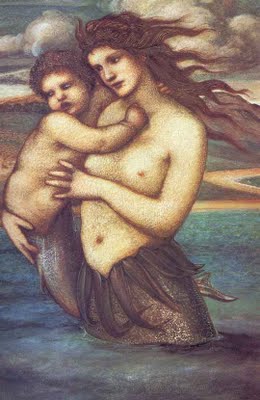 Mermaids in the Deep: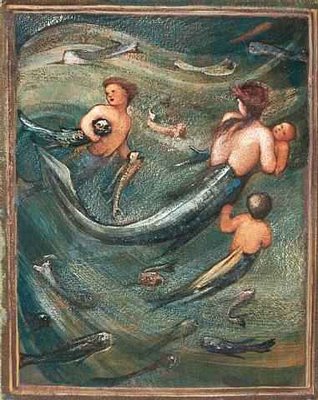 A Mermaid and her Offspring: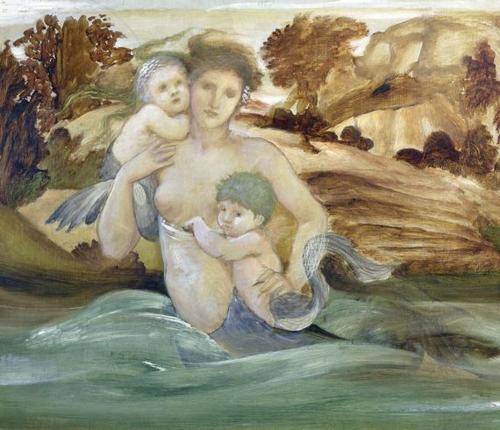 Although I love the depictions of mermaid by Burne-Jones. I must admit that my favorite sea maiden paintings are by Waterhouse:
A Mermaid: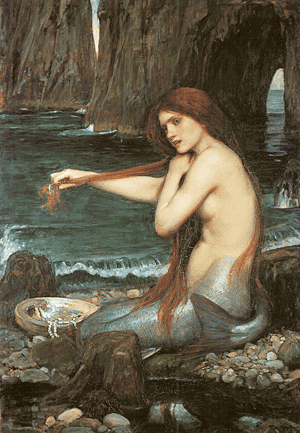 The Siren: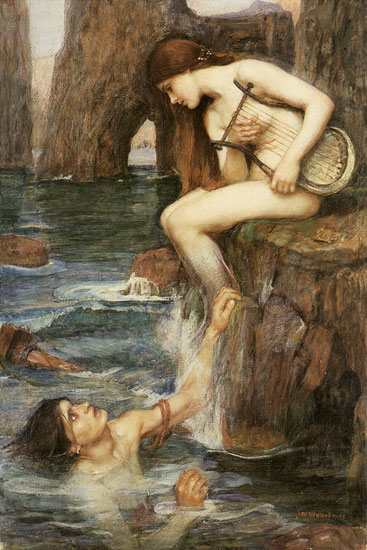 Recently, my children and I watched the movie Miranda (1948).  It's an adorable little movie, starring Glynis Johns as a mermaid. Johns looks so gorgeous as a mermaid, I just had to include an image of her here: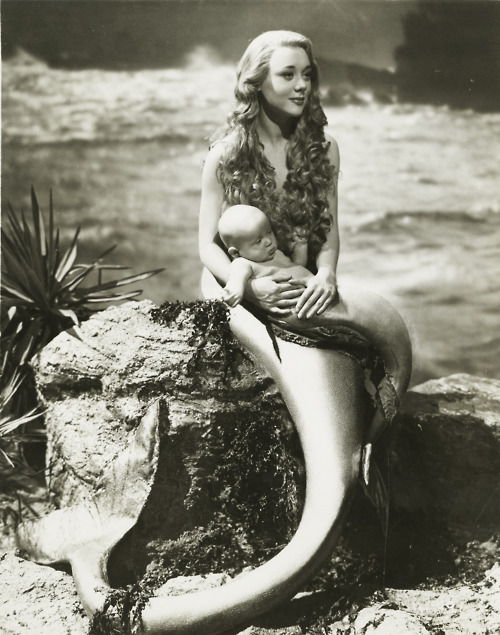 If you have any favorite Mermaid or Siren-themed movies, I'd love to hear your recommendations.  We love to gather together movies of a similar theme and create our own movie marathons (Netflix is great for that).
Also, thank you for such positive feedback regarding the Pre-Raphaelite Sisterhood T-Shirt.  I have shipped several this week and you should receive them soon!