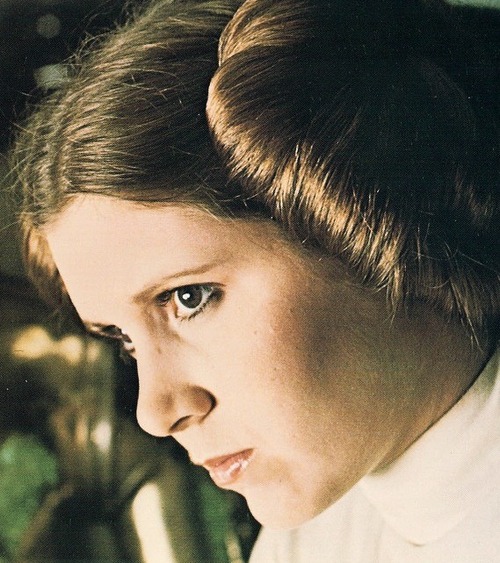 When Time magazine asked George Lucas about the unusual hairstyle he created for Star Wars character Princess Leia, he answered:
In the 1977 film, I was working very hard to create something different that wasn't fashion, so I went with a kind of Southwestern Pancho Villa woman revolutionary look, which is what that is. The buns are basically from turn-of-the-century Mexico. Then it took such hits and became such a thing. 
Kitbashed.com looks at the possible inspirations of Leia's iconic buns in this post: The Curious Case of Leia's Rolls.  Unable to find similar buns among photos of Mexican revolutionaries, Kitbashed author Michael Heilemann did find a 1906 photograph called 'A Hopiland Beauty' that bears more resemblance to Padme Amidala in Episode II.  It seems that the roots of Leia's buns lie not from a single source, but an amalgam of several influences –Batgirl wears the double buns as Dr. Barbara Gordon, as does Queen Fria from  the Flash Gordon comics.
The twin-side-buns hairstyle exists in Pre-Raphaelite inspired art.  In John William Waterhouse's The Crystal Ball, the hairstyle is seen in profile.  We cannot see the other side but the part down the middle of her head is visible, indicating a similar bun on the other side.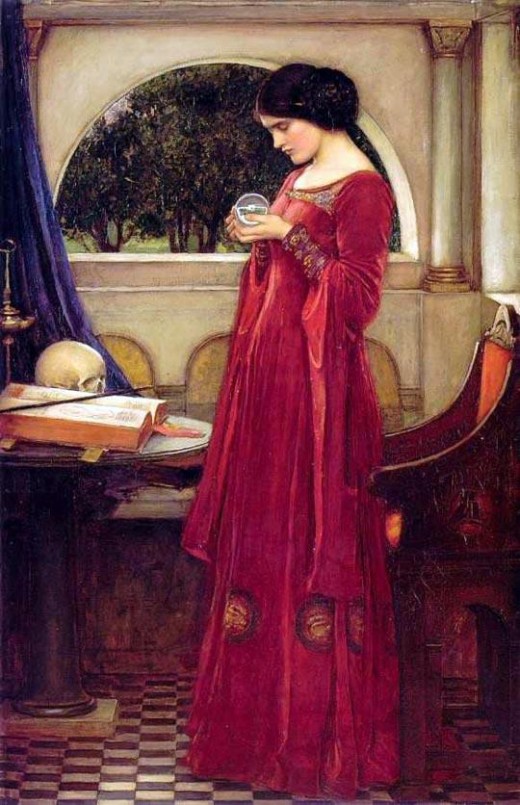 Titania by Henry Meynell Rheam also seems to have the same hairstyle: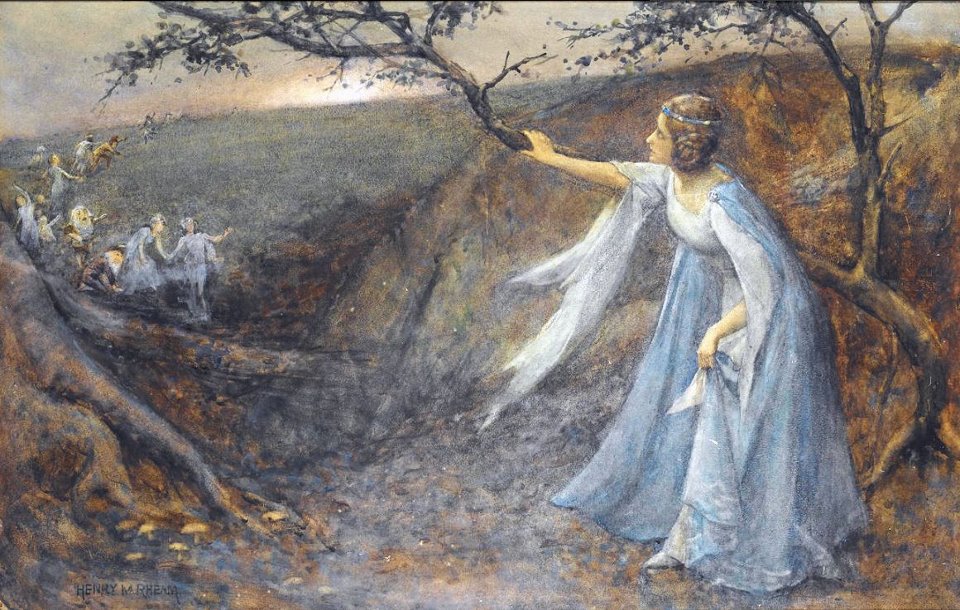 And in Violets, also by Henry Meynell Rheam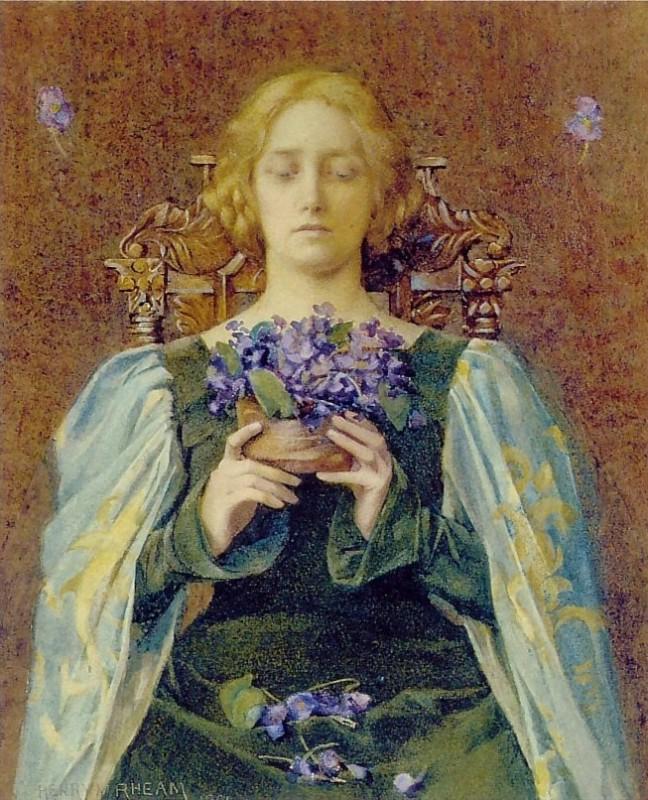 Princess Leia is a woman in white, a perfect contrast for the evil Darth Vadar, who is clad head to toe in black.  Although Star Wars is set 'a long time ago in a galaxy far away', I can see a medieval influence in Leia's gowns, an influence reminiscent of Pre-Raphaelite works.