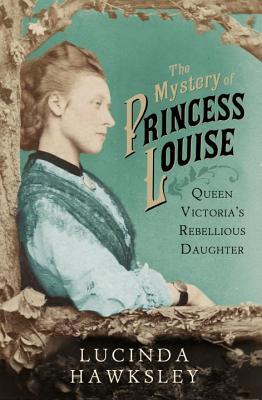 Lucinda Hawksley, undeterred by lack of access to certain archives,  has written a riveting account of Princess Louise.   Known as Queen Victoria's rebellious daughter,  Louise was forward-thinking, artistic and outspoken. Ahead of her time,  Princess Louise proves herself to be a strong and independent woman in spite of her royal constraints.
"She is very indiscreet, and from that making mischief constantly"–Queen Victoria describing Princess Louise
Louise was an unusual princess.   Inspired by and involved with the Aesthetic movement,  she was well acquainted with members of the Pre-Raphaelite Brotherhood.   Her interest in art began at an early age and despite what was expected of her as a member of the royal family,  she fought for the right to study the art of sculpture and attend art college.   Her work was not without criticism,  even from Pre-raphaelite chronicler William Michael Rossetti who believed that as a princess,  her work was held to a different standard than that of a 'professional artist'.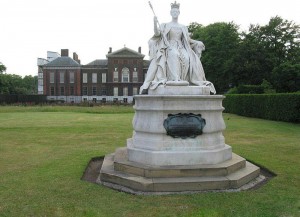 Much of Louise's life remains cloaked in secrecy and her files in the Royal Archives are closed.   Not to be deterred, Hawksley has crafted what is known about the mysterious princess into an intriguing study of a woman determined to live life on her own terms as much as she possibly could.   Despite obstacles,  the author lays out the rumors that have surrounded Princess Louise and tackles them logically,  one by one.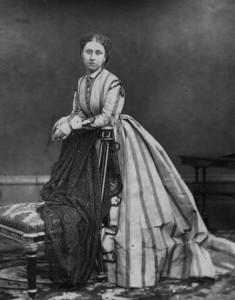 From the beginning of her life,  Princess Louise was belittled by her mother.   Queen Victoria,  mother of an empire,  was manipulative and demanding to her own brood.   She openly disliked babies and never hid the fact that she preferred to spend time alone with her husband, unencumbered by the children that didn't quite meet her expectations.  She frequently intimated that Louise was simple, although through the pages of this book,  Louise is shown to be intelligent and interested in people and the world beyond the scope of the royal family.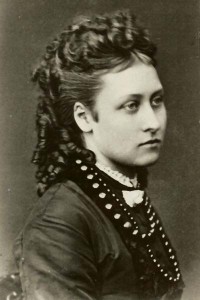 What is so scandalous about Princess Louise that keeps much of her life locked away in the archives?  It seems that much of it has to do with her love life.   It is entirely possible that she had a child out of wedlock,  who was adopted by the son of Queen Victoria's gynecologist.   (A descendant of the child has attempted to get permission to retrieve DNA,  but to no avail.)
Her marriage was also fodder for speculation. Royal suitors were shunned by Princess Louise,  until she finally (reluctantly) agreed to marry the Marquess of Lorne.   Although they shared the same political beliefs and a passion for education reform,  their marriage appears awkward and distant.   Their union was childless–Louise seems to have had an active extramarital love life while her husband was widely speculated to have been homosexual.
The Mystery of Princess Louise is a fascinating read and provides a rare look at Queen Victoria's feisty,  rebellious daughter.  The mysteries that surround her can only increase both our interest and our appreciation for the life that she lived and her attempt to live it free from her mother's control.
———————-
Visit the author's website,  LucindaHawksley.com
Read my previous interview with Lucinda Hawksley about her biography on Lizzie Siddal.
Thank you to Chatto & Windus for graciously providing me with a review copy.