For Christmas, my husband surprised me with a nearly pristine 1905 first edition set of William Holman Hunt's Pre-Raphaelitism and the Pre-Raphaelite Brotherhood.
This is what I looked like when I opened the two volumes.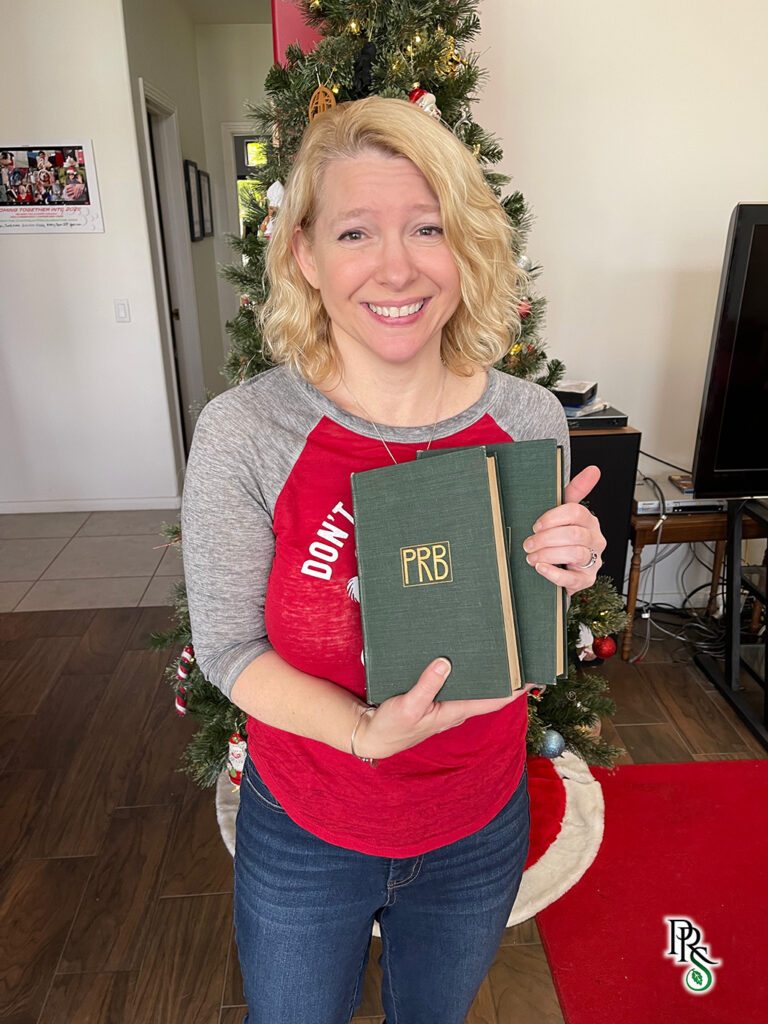 Shocked, grateful, overwhelmed.
Loved.
Books have long been the key to my heart. Antique books hold a special place in my world. But Pre-Raphaelite books are definitely my prized possessions.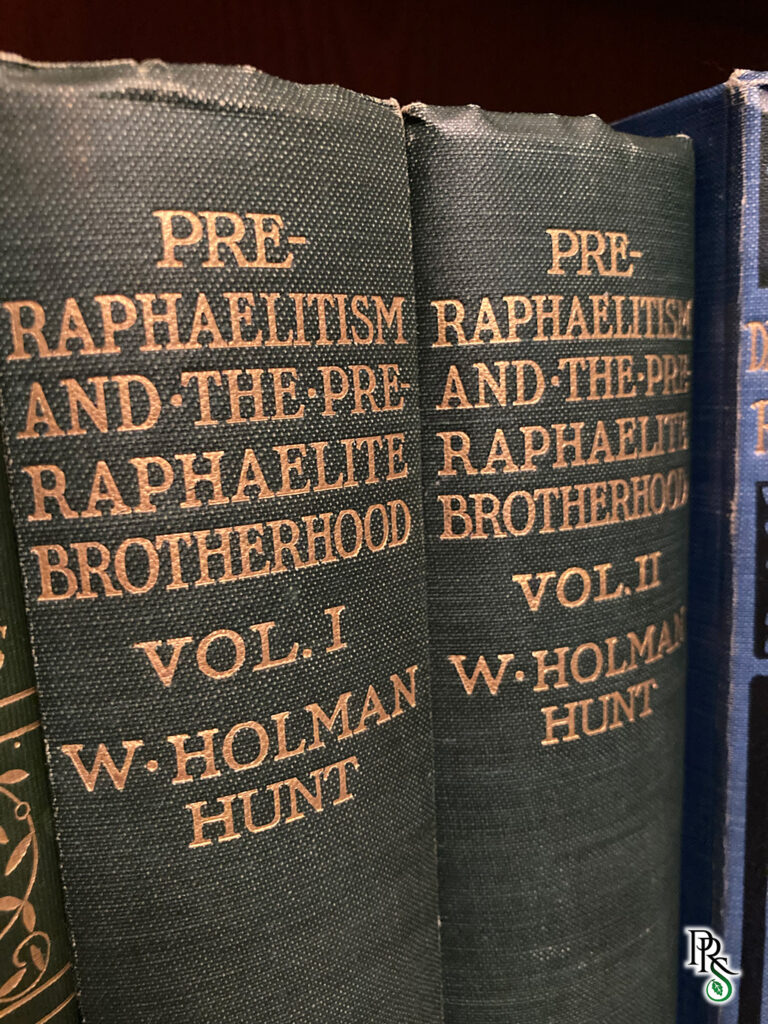 My husband absolutely went above and beyond; I was very touched, and still am.
Leafing through Volume I tonight, I literally gasped when I discovered a startling artifact on the right margin of page 293.
Fingerprints!
The Nancy Drew in me leapt into action.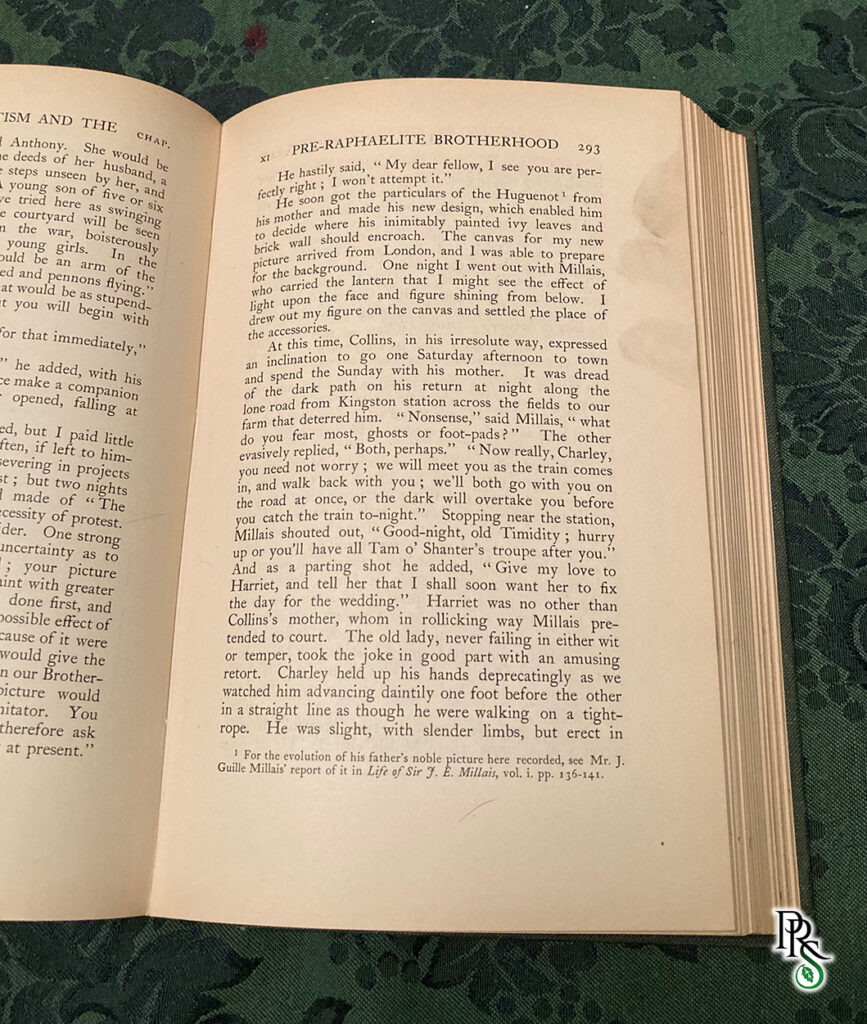 Most serious book collectors may not be thrilled at such a discovery, but I was instantly intrigued and smitten.
Fingerprints are evidence of human interaction. We frequently think of them in conjunction with crimes, but this set of mysterious smudges surprises and delights me, appealing to everything that captivates me about history.
These prints say I was here. Did he or she linger on this page? Did they love Pre-Raphaelite art as much as I do? Was this book theirs, or were they perusing someone else's treasured tome?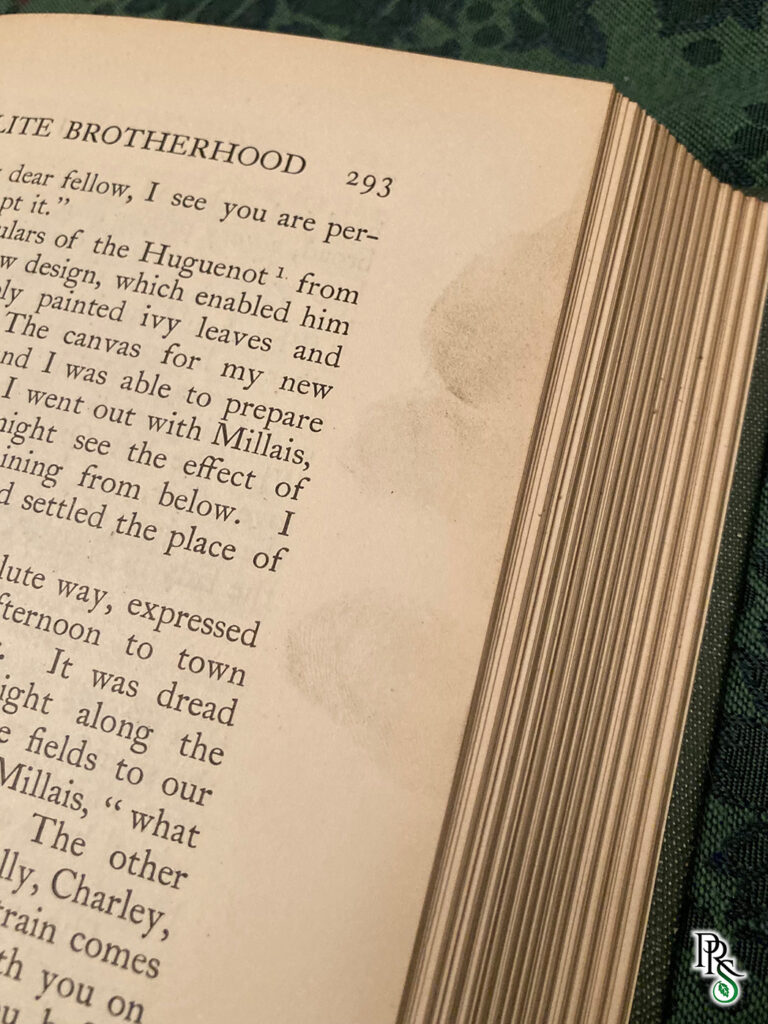 Perhaps they gave it a quick flip-through and lost interest, called away by something more pressing. I wonder if they thought of the book later.
Of course, I'll never solve these mysteries, but a little detail like that has never impeded my imagination.
These smudges are concrete evidence of someone who lived – someone who may have loved, hated or ignored this book. Someone who most likely no longer walks among us.
This human is completely nameless and faceless to me, but this tiny relic reaches out to me to say "I was here. Right here on this page where you are now." So, for a fleeting second, we occupied the same space in different times.
That moves me, because that's the kind of person I am. And I wonder what seemingly insignificant sign I might leave behind for someone in the future to discover and wonder about.
Whatever I leave behind, I hope whoever finds it imagines that I was a fearless adventuress who, moved by beauty and hope, made it her mission to share the art that enchants her with the world – in an effort to connect with others and spread goodness.
Because I was.