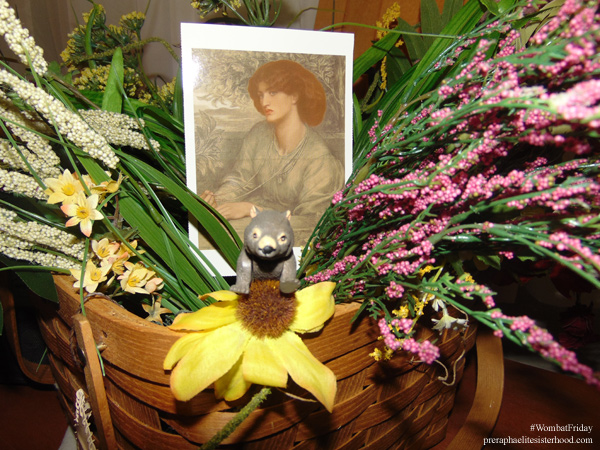 Inspired by artist Dante Gabriel Rossetti's passion for wombats, every Friday is Wombat Friday at Pre-Raphaelite Sisterhood. "The Wombat is a Joy, a Triumph, a Delight, a Madness!" ~ Dante Gabriel Rossetti
Goodreads giveaway: Don't miss your chance to snag a copy of  Beauty Secrets of the Martyrs by Verity Holloway.
Don't miss #Muffvent at Kirsty Stonell Walker's blog The Kissed Mouth. 
Pioneering pictures: Julia Margaret Cameron at the V&A
Marie Spartali Stillman: A Pre-Raphaelite Feminist Paints Empowered Women
You can follow Pre-Raphaelite Sisterhood on Facebook and Twitter.