Eleanor Fortescue Brickdale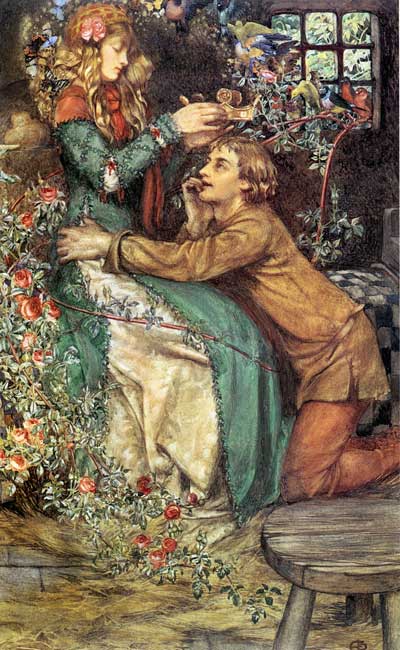 Eleanor Fortescue Brickdale (1871-1945) was born years after the original members of the Pre-Raphaelite Brotherhood had gone their separate ways.   It is obvious when looking at her work that what we now consider the "Pre-Raphaelite style" had a great influence on her.   Like many of the Pre-Raphaelites,  her subjects were shown in a Medieval style of dress.  The flora and fauna she included were studied and executed in technical detail,  embracing the Pre-Raphaelite maxim of "truth to nature".
Brickdale was  successful as a book illustrator and as the creator of stained glass windows.  Her illustrations for Tennyson's Idylls of the King are wonderful, but of course I have a soft spot for Arthurian-themed art.
The picture below is one of my favorites because of its stunning contrast in color: