Did you know Pre-Raphaelite artist Sir John Everett Millais wrote song lyrics?
"O Psyche, what a chance thou lost
When Cupid was thy swain!
Thou mightst have cut his tiny wings
And cast his quiver far away,
Of cruel barbs, and left to us
The rose without the thorn.
Thou mightst have poisoned all the darts,
And saved the world from bleeding hearts,
From yearnings, grief, and pain."
***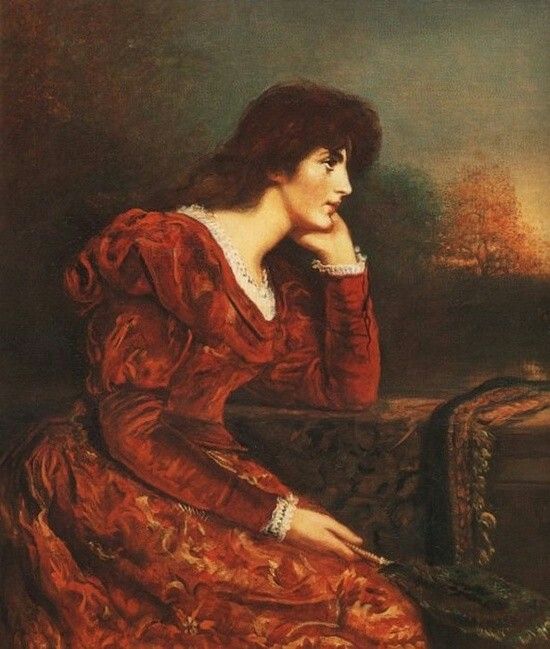 Apparently, he meant to add a fourth stanza, but never did. He wrote to his daughter Carrie, "No, I have never done that fourth verse.  'Cause why?  I haven't had the poetic mania on me.  The muse is coy, and publishers must wait." (Life and Letters of Sir John Everett Millais)
The artist's son shared another example of his father's lyrics in The Life and Letters of Millais:
Fly, gentle dove, with thy burden of love,
Nor rest until her window-sill
Is at thy feet, thy feet.
Tap on the pane with thy bill again,
A moment's rest on her quiet breast;
Not more, my dear, my dear.
Then on thy wing the answer bring
Just one word, my bonny bird;
Millais' daughter wrote of his love of music, saying, "Few of his admirers realize how much music there is in his pictures; how much music helped him in his painting."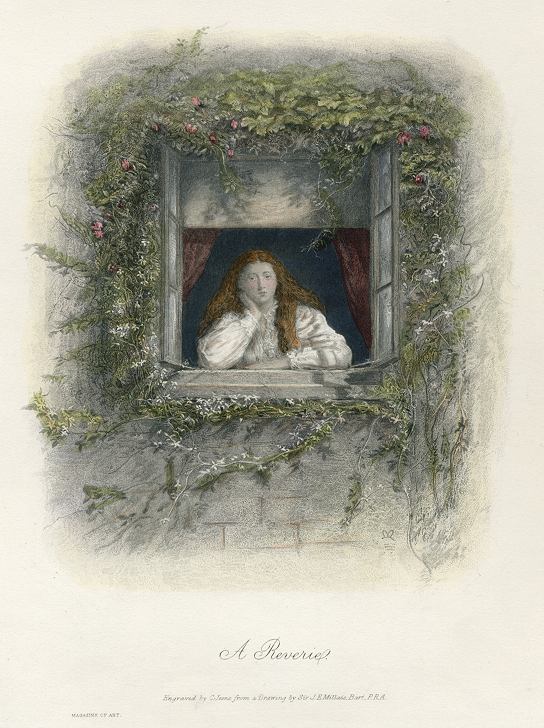 "I have tried to give a faithful account of my father's taste and love for music, but I may be accused of representing a taste so cosmopolitan as to be no taste at all. My father was a consumer, not a producer, and a consumer may be permitted as wide a range as he can find; whereas a producer had better, if he is to produce well, remain within the narrower limits of his own creative faculty."
"The ordinary man or woman who says "I like only Bach," "I like only Wagner," sets forth limitations that cannot exist in music."
"I remember once a lady saying to the greatest pianist of our time, "Monsieur, do you like Wagner?"
"Madame", he replied, "in the garden of music there are many flowers and they are all beautiful." So it is with my father.  He drew from every flower all it had to give him of sweetness and delight." (written by Carrie, daughter of Millais, in The Life and Letters of Sir John Everett Millais)