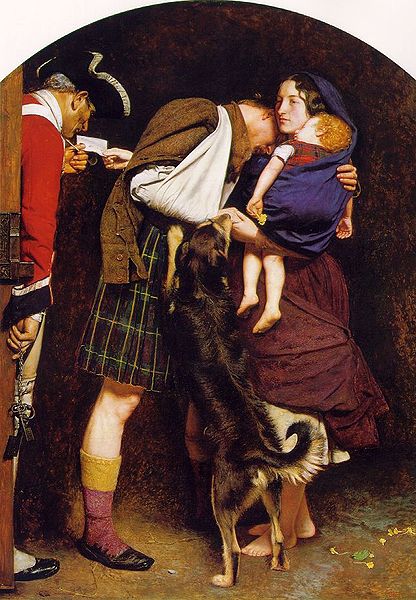 There has been a lot of talk about Emma Thompson's new movie Effie, which covers the sad and unusual marriage of Victorian art critic John Ruskin and his wife Effie, who scandalously divorced him to marry Pre-Raphaelite artist John Millais. Ruskin and Effie were married for several years before she divorced him, and when they divorced she was still a virgin.  It occurred to me that I should write a post about Effie's story because it has come to my attention lately that I have a lot of visitors that are new to the fascinating history of the Pre-Raphaelites. I've noticed that much of what I write is under the assumption that people who make their way to this blog have at least some knowledge already about the Pre-Raphaelites and perhaps that is a mistake on my part.
As I pondered a post about Effie, I said to myself, "You know what? Pre-Raphaelite marriages are strange."  The story of Effie, Ruskin and Millais is scintillating and unusual.  Ruskin was decidedly one weird dude, but you can't look at the strangeness of the tale as an isolated incident because for a relatively small group of people, the Pre-Raphaelite circle has some huge personal issues.
So Pre-Raphaelite marriages will be my theme for the week. I started to write one long post about it, but it's a daunting task.  I'll tackle each couple individually with the first post appearing tomorrow.  To think about it, I find it quite funny that  I would never judge or discuss a contemporary couple's marriage since I have a live-and-let-live attitude and am not interested in what goes on behind close doors.  But apparently if you lived 150 years ago and your marriage was slightly outside the norm and had even the slightest whiff of scandal,  I am fascinated and will pick you apart with glee.